Business & Regulation
Profession,
Business Practice
Is Pharma's Reputation in Paradise or Purgatory?
The Association of the British Pharmaceutical Industry (ABPI) recently published an index that tracks UK pharma's domestic reputation. We spoke with the ABPI's Director of Reputation, Jill Pearcy, to see if it's all sunshine and rainbows – or simply suffering.
Angus Stewart | | Interview
Key figures and findings from the Index
The favorability of UK pharma fell from 50 to 46 percent between July and October 2020, but had bounced back to 55 percent by March 2021
60 percent of the UK public say their views on pharma have become more positive over the course of the pandemic
98 percent of the British Members of Parliament studied had a positive view of UK pharma's response to the pandemic, and 92 percent believe the sector makes a positive financial contribution to the economy
76 percent of healthcare professionals agreed that global pharma companies are "doing all they can" to combat COVID-19; 57 percent felt that UK pharma supported the NHS during the pandemic
In all cases, 'Neither agree nor disagree' and 'Don't Know' outweighed any negative feelings about UK and global pharma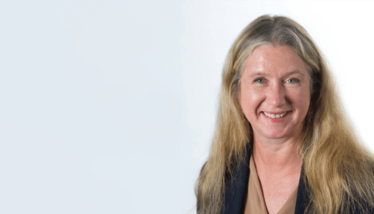 What is your role in the industry?
When I joined the ABPI, I was working on developing our new Code of Practice. The updated Code was issued recently, which is really exciting. Now, I'm working on reputational tasks, including promoting our Code principles and helping companies to embed those in their daily activities. I'm also working on the Pharmaceutical Reputation Index, as well as our equality, diversity, and inclusion strategy, and sustainability topics. So my role is broad, but everything I deal with feeds into – and drives – reputation.
Monitoring and benchmarking is very interesting, which is partly why I enjoy working in this corner of the pharmaceutical industry. I get my teeth into a range of intellectual problems, and work with very engaged colleagues who are experts in their own particular fields. So the work is stimulating and the company is good.
What branches of knowledge or expertise did you have to draw from?
My background is in communication, so I've been working on the various aspects of reputation and communications for many years. Before I came to ABPI, I was working on HS2 (the plan for Britain's first high speed railway) and leading corporate communications there. I'm used to working on the public-private sector borderline where trust is absolutely vital.
What inspired the ABPI's Pharmaceutical Reputation Index?
We started working on this around 18 months ago to understand what our stakeholders think – including what is driving trust; we hoped the resulting information would help our members build better partnerships and collaborations. We also wanted to get a feel for the trends – and how we compare with other sectors. I felt that reputation wasn't being tracked in sufficient detail – it's included in other global reports, but extracting the essential information often felt more like art than science. We'd studied reputational perceptions, but only in discrete areas. In short, there was a gap in our existing knowledge of pharmaceutical reputation, and the Index is our attempt to fill that gap.
How exactly do you define "pharmaceutical reputation?"
We followed the tried and tested model that Ipsos Mori use, which looks at four main drivers: trust, familiarity, favorability, and advocacy. We can frame the model with four key questions:
Do you believe the organization will do what they say they're going to do?
Are you familiar with what they're doing?
Do you like what they're doing?
Would you speak highly of them, if prompted?
We use various different markers that help build an overall picture of reputation. It's not a simple case of "do you like someone or not?" It's about how one feels in terms of trust.
How does UK pharma compare with other sectors?
In some places we are ahead – we're viewed more favorably than banks, for example. But a key point to consider is that pharma is not directly consumer facing in the UK, so consumer brands often score more highly on awareness. Nevertheless, in every section of our Index, you can see how we measure against different sectors. For example, the National Health Service (NHS), universities, and health charities are trusted more than pharma, whilst food and drinks companies, internet companies, banks, and automotive companies are trusted less. It's a mixed picture, but we land somewhere in the middle.
Are any of the key components of reputation especially relevant for pharmaceutical companies?
I think they are all important. Trust only happens when every component interlocks and you feel quite positive towards companies. However, favorability also depends on familiarity. Recently, we've seen pharma make gains in favorability, but no such improvement in familiarity – and that's the area where we hope to do better.
Why is UK pharma's reputation important to the ABPI?
As a trade body, we lead engagement with politicians, patient groups, and charities. We're right at the center of many initiatives crucial to public health; for example, we worked very closely with the government and public sector on Brexit and the pandemic.
We've got to be sure that our stakeholders have confidence in what we're doing. But we also need to know where any potential pain points are – areas where we can improve or where there is a deficit of trust.
Whose opinions do you seek to build the Index?
There are three main groups. First, we have a nationally representative sample of the general public. Second, we have a mixture of healthcare professionals, ranging from doctors and nurse prescribers to chief and hospital pharmacists. Thirdly, we recruited about one hundred Members of Parliament from the largest political parties.
How did the planning and the significance of the Index change – if at all – because of the pandemic?
We shifted our tactics slightly; we didn't carry out any face-to-face focus groups. And we also pushed our survey of healthcare professionals back to fall 2020, because we felt it wasn't appropriate to approach them in the first waves of the pandemic. Our work with MPs didn't really change, as that line of communication was online to begin with.
Of course, we've had huge amounts of attention from the media. Today, ordinary people are actually using the names of pharmaceutical companies in everyday conversation, which is extremely unusual for us. This huge increase in awareness has made a very big difference. People are seeing the positive impact of the efforts that the industry has made.
Do you think pharma will see long term shifts in opinion because of COVID-19?
I think it's too early to say. We certainly hope that the reputational gains we've made will continue. Companies have perhaps become more used to being visible and being really positive about their role – and that's a good thing. It feels like there is a behavioral shift that we can build on; perhaps we're getting better at telling our story.
And what about changes in perception over longer timescales?
Over the decades, the most salient changes have been within pharma's evolving code of practice. (I won't go into details here, but in the past there were accepted practices that no company would consider now). Society's expectations around behavior have also changed hugely. There are different expectations around transparency too. We studied views on disclosure, and it's clear it is a really important aspect of trust – and it's another aspect that has changed greatly over the years. People rightly expect more of companies today – and companies want to live up to those higher expectations.
Our new Code of Practice – released at the beginning of July 2021 – has four principles: benefiting patients, integrity, trust, and respect. I think these all have a massive impact on reputation.
We have to go to people, not expect them to come to us
Based on the results in the Index, what do you think that UK pharma companies or even the ABPI need to do to further enhance the industry's reputation?
We need to build familiarity and embed the gains made during the pandemic. Right now, the proverbial door is ajar. I think it's up to us to make sure that complex topics are shared in an intelligible way. We have to go to people, not expect them to come to us.
One route through the door is via social media. Social media is where many conversations are taking place – but it's very challenging for companies to make sure that the right information goes to the right people. Companies are communicating much more in the virtual space, and that's only going to continue. But it must be in a mindful and responsible way. Key questions to ask yourself: "What conversations are you having?" "What information are you sharing – and with whom?" "Is there a clear distinction between the conversations you are having with health professionals and those with lay people?"
Comms Director Elaine Towell on ABPI's recent social media engagement
We've run two conferences in the last four years. The most recent came just before the pandemic. There, we heard some really good case studies showing how our members are using social media to build awareness of the work they do to help patients. We also analysed the social media habits of all attending members to get a picture of how digital trends are changing in pharma.
Even more recently, we ran a vaccine confidence campaign on social media. The ABPI had never really engaged with the general public in that way before. Following hashtag #valuingvaccines, we worked with the NHS, the Department of Health, MHRA , and various groups within media and society to align our communications and provide the facts and figures that could help address vaccine hesitancy. Some people are misinformed about the work our industry does, but others people have genuine fears about vaccines and trying to allay those fears is what we've been doing for seven or eight months now.
Receive content, products, events as well as relevant industry updates from The Medicine Maker and its sponsors.