Business & Regulation
Supply Chain,
COVID-19
Keeping Products Closer to Patients: In-Country Logistics
How can logistics companies meet the evolving needs of global clients while maintaining resilience in the long-term? One answer may be to adopt risk-reduced supply solutions by using local seamlessly-linked storage and delivery services.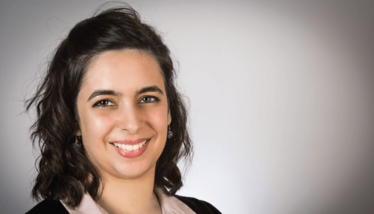 The direct-to-site logistics model has worked well for many years, particularly for countries close to pharmaceutical manufacturing centers. But the market is evolving, and as medicines become more sophisticated and fragile, it makes increasing sense to maintain depots that support pharmaceutical storage and distribution within the end-user country. Furthermore, the pandemic has taught us the need for supply-side resilience, and this is likely to require a mix of supplier models, including in-country logistics. The key to success in this changing environment, however, will be to develop a detailed understanding of market dynamics and client needs – and to maintain a long-term focus on both. Paula Pulsoni (Senior Director, Clinical Supply Solutions, World Courier)wades in on logistics trends.
What is your background?
I started out as a pharmacist in Argentina about 15 years ago. During my training, I managed clinical trials in a hospital environment, but upon graduating, I joined World Courier, a global specialty logistics provider and a part of AmerisourceBergen. After a management position at our Argentina depot, I moved up through regional and then global roles in locations including Spain and the UK. Now I'm responsible for global operations and strategy in the World Courier depot network. We operate GMP-compliant depots for one-stop global clinical supply support and commercial drug storage and distribution in 22 markets worldwide, spanning Latin America, Europe, Asia-Pacific and the Middle East and Africa.
You helped set up a depot in Turkey – why?
We were influenced by two key factors: customer demand and market growth. With regard to the former, we found that our clients were increasingly requesting support with logistical pain-points in Turkey. As to the latter, Turkey's market growth projections – in both commercial and clinical trials sectors – were exceptionally strong. Forecasts included a healthcare sector compound annual growth rate (CAGR) of 17 percent, which was among the fastest in the world, and an 8 percent CAGR (2019-2023) for the clinical trials sector. These growth rates were assisted by Turkey's ambitious 15-year package of investment in infrastructure – for example, a new airport in Istanbul – and healthcare systems. Together, these features made the market very attractive and boosted industry interest. Furthermore, our expansion into Turkey aligned with World Courier's mission to improve global access to pharmaceutical products. Nevertheless, we didn't make this move lightly; when I first traveled to Istanbul, back in 2012, it was to explore the possibility of local partnerships rather than to plan deployment of a local depot!
What other factors affect investment decisions?
Various needs can be uncovered through discussions with manufacturers and other participants in the supply chain. And these conversations are important because it is critical for us to understand the whole supply chain ecosystem and its ongoing evolution. Overall, a broad and deep understanding of supply chain design is essential if suppliers are to align their initiatives with manufacturers' objectives. In particular, suppliers must identify the key challenges in a supply chain and determine how they may change over time. It's too simplistic to decide on depot location purely on the basis of market size.
What challenges did you face when dealing with healthcare systems in Turkey?
We are accustomed to working with a variety of regulators, so Turkey's regulatory system wasn't a challenge – but we were surprised by the pockets of innovation that we uncovered. People are broadly aware of the push for product serialization in the pharmaceutical industry, such that each product is given a unique number, but few realize that Turkey is one of the pioneers in this field. They have one of the most advanced serialization systems. Of course, as is typical in any new market, when we work with the regulators, we share our experience of how the rest of the world works as we learn on the local particularities. I strongly believe we both benefit from this kind of cross-pollination. The pharmaceutical industry is rigid, however, and change takes time! Nevertheless, it was interesting to see Turkey adopting more flexible, direct-to-patient operations in response to the pandemic. We will see if that regulatory evolution persists.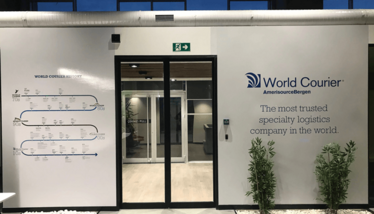 Why have linked storage and distribution services not been offered in Turkey before now?
Historically, the direct-to-site logistics model has been popular for clinical trial supply chains to Turkey – partly because proximity to manufacturing sites in Europe made traditional logistics easier than development of in-country systems. But as trials become more complex and medicines become more delicate, the disadvantages of the direct-to-site model are becoming clear. It's true that it is more efficient in that manufacturers don't need another partner or product-storage facility, but the efficiency gain comes at the expense of increased risk. Remember, product importation into Turkey involves customs, brokerage, local distribution to the trial site, authorization to receive the medicine, and so on. Coordination of all this bureaucracy can be complex and cause significant delays. In fact, our data shows it takes, on average, 93 hours – nearly four days – to clear an international clinical trial shipment through customs in Turkey. During the pandemic, this almost tripled for some locations! By contrast, building an in-country depot allows product to be imported in bulk and stored until needed, thereby eliminating the need for separate storage vendors or transport vendors. Much of the risk is eliminated by adopting a solution that incorporates international shipment and in-country storage and distribution to the final site. The pandemic demonstrated that supply chains must be resilient; this requires suppliers to offer diverse logistical solutions including both in-country and direct-to-site logistics. A safer option is the in-country model, which keeps products close to patients and helps ensure the products entering the country are delivered on-time and in the right condition.
Will the in-country model persist?
COVID-19 has emphasized the importance of having a plan B – and a plan C! I think that in-country storage will become an increasingly common feature of logistics. Of course, in markets such as Latin America, in-country logistics have been a feature for many years; it is a way of accommodating complex customs processes and avoiding long import delays. But in Turkey, where direct-to-site logistics were so prevalent, switching to in-country models will take a little time. Nevertheless, it is coming. Manufacturers understand that, when there is uncertainty regarding future routes to market, bringing products closer to patients provides excellent risk mitigation. The benefits of in-country logistics in this context are very clear.
Is the Turkey depot now operational?
Yes! Right now, half of our 4000 square meter warehouse is in use, and we will expand into the other half as the market grows. In this way, the depot will meet all current and projected future needs. Our depot can accommodate storage and transport of both clinical trial drugs and commercial products – including serialized products, which is an essential feature in Turkey.
One thing we have noticed during this process is that prospective clients sometimes have difficulty in auditing the depot in a timely manner. We fixed this issue by creating a virtual audit platform which includes a real-time video tour, effectively bringing the audit to the client's desk. Our virtual audit system facilitates documentation and reduces the burden of the qualification process; in consequence, we have received client approvals faster than we would have with standard audit procedures.
The virtual audit is also a great opportunity for the manufacturer to run more frequent audits than their budget previously allowed. And, from the supplier perspective, it helps to get more personnel involved in the audit process, which builds a stronger relationship with the manufacturer. This, in turn, supports resilience; after all, a vital part of resilience is to understand your environment. Supplier–manufacturer conversations enable both parties to learn from each other, and the more people that are involved in the audit the more rich those conversations will be. The virtual audit is here to stay, but, of course, there will always be companies who prefer to travel and to be there in person – and that's fine too.
Where next for World Courier?
We are constantly exploring opportunities to expand our depot network and extend the clinical and commercial supply chain in key markets worldwide. Currently, we see interesting possibilities in the Middle East and Central America – markets that historically have been considered low priority due to small patient numbers. We've also made recent investments to expand and bolster our storage and distribution capabilities in Chile and China. Our new state-of-the-art depot in Chile, which will be fully operational in the coming months, enables us to offer a wide range of services to meet our customers' needs, including direct-to-patient services from the depot, comparator sourcing, and secondary packaging. Our new depot in China will follow and is expected to be opened during 2022.
Receive content, products, events as well as relevant industry updates from The Medicine Maker and its sponsors.