Business & Regulation
Business Practice
Let's Shake Things Up
As the pharmaceutical industry evolves, we need new ways to celebrate its achievements
Maryam Mahdi | | Opinion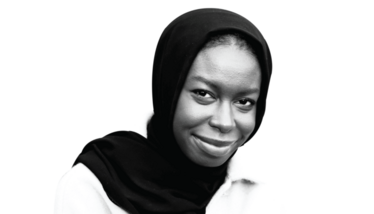 As 2020 drew to a close, you may have committed to a private (or public) declaration to make the most of the year ahead. To savor the small moments. To seize new opportunities and – restrictions permitting – to do as much with your time as possible. I may have set my expectations for 2021 slightly too high, but fortunately, it's never really too late to do things differently…
Pharma has certainly proven this over the last two years. Though the industry is notorious for its risk-averse and hesitant approach to change, its reputation has skyrocketed because of its response to the COVID-19 pandemic. The industry was quickly able to prove that it was capable of information sharing on a grand scale and adopting new mindsets towards drug development during the most crucial moments of the global fight against the disease. A report published by market research company Ipsos MORI for the ABPI was one of many that provided evidence; their data revealed that 56 percent more of the British public have a more positive perception of the industry than in previous years – citing the sector's role in the development and distribution of COVID-19 interventions as reasons for their changed opinion (1).
To celebrate pharma's new attitude to drug development, manufacturing, and regulation The Medicine Maker has decided to do things a little differently too. Though we still want you to nominate the inspirational people driving innovation in our annualPower List, you'll also be able to celebrate the achievements of businesses at the heart of the medicine making endeavor in our newly launched Company of the Year Awards.
Prominent figures have helped influence the industry's trajectory over the last year, but we can't forget how, as a collective, professionals from businesses across the globe worked to make change happen on an international scale, sacrificing time and resources to protect our healthcare interests. Our new award will help give them the recognition they deserve.
Just like the Power List, the power is in your hands. You'll have the chance to vote for the best companies across six categories: Big Pharma, Biopharma Equipment, CDMO, API Supplier, Processing Equipment, and Biggest Talking Point.
It's simple to get involved. Check out the links below. And then join us for the celebration of the winners in April 2022!
Nominate for the Power List: tmm.txp.to/pl-2022
Vote for the Company of the Year Awards: tmm.txp.to/coya-intro
Receive content, products, events as well as relevant industry updates from The Medicine Maker and its sponsors.
Ipsos MORI, "Myths and Vaccines: Building pharma reputation in the face of misinformation." (2021). Available at: https://bit.ly/3Gl16Pg.