Business & Regulation
Trends & Forecasts,
Business Practice,
Advanced Medicine,
Bioprocessing - Upstream & Downstream
March's Top Biopharma Headlines
Here are some of the top news stories that we noted in March, including company news, approvals, research, and more
Stephanie Sutton |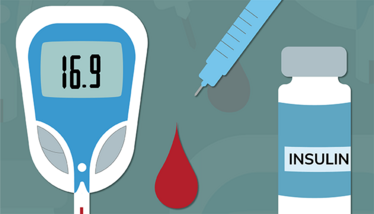 Eyes on affordable insulin

One of the biggest stories of the month – Civica Rx it says is planning to manufacture three biosimilar insulins (glargine, lispro, and aspart) that will be sold at a recommended price of no more than $30 per vial, and no more than $55 for a box of five pen cartridges. High insulin process are a problem in the US, which has led to a potential new bill that could cap insulin costs at $35 per month. Civica Rx will need time to get its own insulin ready for approval; the company still needs to complete the clinical trials and file the necessary approvals with the FDA, but it is aiming to have the first insulin dose available in 2024.
Algae as a biomanufacturing platform

Here's an interesting approach to biomanufacturing; researchers from Lumen Bioscience have used genetic engineering to turn spirulina (algae) into a biomanufacturing platform able to produce biologics that can be delivered orally. The company is interested in pursuing the work for campylobacter infection – a major cause of infant death in developing countries. The work has been published in Nature and is openly accessible.
Can we really tackle aging?

"Every cure has a starting point," begins the mission statement of San Diego's Salk Institute. Now, scientists at the Institute have successfully used a cell therapy in mice to mitigate the great middle-and-end problem of life: aging. The treatment used four reprogramming molecules known as Yamanaka factors to counter signs of aging, increase lifespan, and accelerate muscle regeneration. The Yamanaka factors were able to do this by resetting the mice cells' age-induced epigenetic markers to their original, pre-aging patterns. The research was conducted in collaboration with Roche's Genentech, and supported by two Spanish institutions. It remains to be seen what the lucky mice concerned plan to do with their newfound youth.
FDA guidance on voluntary recalls

The FDA has issued new guidance on voluntary recalls to help companies be better prepared to rapidly and efficiently remove products from the market if there is a problem. The guidance emphasizes the importance of internal recall policies and procedures, which should include training, planning, record keeping, and appropriate product coding.
Company news
Company announcements and deals announced in March
As part of a $1.5 billion global expansion plan, Cytiva is getting a new 11,000 square meter site in Cardiff, UK, for the manufacture of single use bioprocessing technologies, including mixer bags, flow kits, and tubing assemblies. Sustainability was at the heart of the new facility design. [LINK]

Amgen breaks ground on new manufacturing facility in Holly Springs, North Carolina; facility due to be operational in 2025 [LINK]

Catalent completes project, worth US$30 million that will transform its Limoges site into center for biopharmaceuticals, fill and finish, and packaging services [LINK]

Fujifilm Irvine Scientific to acquire Shenandoah Biotechnology – a company focused on cell culture development and manufacture [LINK]

Sanofi and Seagen agree collaboration to develop and commercialize antibody drug conjugates [LINK]

Novartis signs license agreement gaining access to Voyager Therapeutics' TRACER gene therapy vectors for neurological diseases; cash value of deal not specified [LINK]

Scientific Bioprocessing and BioMADE provides free bioprocessing equipment to community and technical colleges through SBBI Digitally Simplified Bioprocessing Fellowship [LINK]

Respira Technologies to provide drug product handling and cartridge filling services in support of the University of Tennessee Health Science Center's recent IND submission [LINK]

Belgian multinational UCB invests over €200 million in new gene therapy facility to be constructed at high-tech campus on southern fringes of Brussels [LINK]

G-CON's off-the-shelf standardPOD cleanrooms are now available in Europe for delivery in 3 months or less; range comprises six PODs and three different dimensions [LINK]

IDT Biologika and Exothera collaborate on large-scale manufacturing process for viral-vector based vaccines with feasibility study on MVA virus [LINK]

Moderna signs memorandum of understanding with government of Republic of Kenya for mRNA manufacturing facility capable of producing 500 million vaccine doses each year [LINK]

Stevanato will receive up to $95 million from BARDA to expand vial manufacturing capacity in Indiana to strengthen US programs for future public health emergencies [LINK]
Research
Cutting-edge early science
Invisibility cloaked. Polysaccharide-based cloaking system developed by Columbia University scientists allows therapeutic microbes to go undetected by immune system [LINK]

Far from the madding cow. Safe and tolerable monoclonal antibody treatment, PRN100, shown to slow progression of Creutzfeldt-Jakob disease in small number of patients [LINK]

mAbs vs machines. Review details current pitfalls and progress made in development of pertinent machine-learning models for monoclonal antibody development [LINK]
Pausing stem cells. Researchers at UC Santa Barbara describe process to extend longevity of stem cells "by putting them on pause" in work carried out in fruit flies [LINK]

Micro tumors. Known Medicine and Duke University partner to predict drug efficacy for lung cancer patients using Odin platform, which generates 3D micro tumors from single patient tumor [LINK]
Receive content, products, events as well as relevant industry updates from The Medicine Maker and its sponsors.