Business & Regulation
Clinical Trials,
Business Practice
Remembering Henrietta
By decentralizing clinical trials, pharma can fix a broken system – but patient consent must never be overlooked
Maryam Mahdi | | Opinion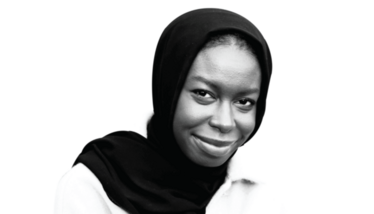 Henrietta Lacks, a mother of five from Maryland, did not live a long life. Diagnosed with cervical cancer in January 1951, she passed away nine months later – on October 4 – at the age of 31. Henrietta would never know the impact she would go on to have on medical research. From the creation of the first polio vaccine to driving modern cancer research, her influence has been huge… albeit non-consensual. During her treatment at Johns Hopkins hospital, tissue samples were taken from her cervix and used to develop the immortal human cell line known as HeLa. Though admittedly not unusual in the 1950s, Henrietta was not informed nor was she given the opportunity to consent – and zero profit from the distribution of the cell line over the last seven decades has found its way to her family. On the 70th anniversary of her death, in a bid to partially rectify this latter wrong, the Lacks estate filed a lawsuit against Thermo Fisher Scientific – one of several companies who commercialized the HeLa cell line (1).
This recent legal case is a stark reminder of the importance of informed consent as the pharma industry continues to innovate. Companies are rapidly beginning to adopt digital technologies – helping fuel the decentralized trial landscape and enabling companies to connect with and recruit a broader spectrum of participants. But with this improved access comes the responsibility to ensure that all trial recruits understand their roles and rights. Trial sponsors must provide clear and thorough information to ensure that any breakthroughs don't come at the patient's expense.
But is this easier said than done? Gaurav Dave, a member of Medable's Patient Advocacy Group, commented in our June issue that "patients are often lost in the ever-growing maze" of clinical trials (2). "Not knowing what questions to ask, not understanding the medical or research jargon, not having the resources, and not participating in joint decision-making perpetuate this problem," he explained.
The industry certainly has a tough juggling act on its hands, but, as Dave says, "It is incumbent on pharmaceutical companies to be intentional and invest in building and sustaining a relationship with the public [while being] transparent and accountable."
On we take a hard look at the clinical trial arena in this month's cover feature and ask what companies can do to ensure the best experience for patients, while improving recruitment and retention rates. What's evident is that patients must be at the heart of all decisions made.
Receive content, products, events as well as relevant industry updates from The Medicine Maker and its sponsors.
AP News, "Henrietta Lacks estate sues company using her 'stolen' cells" (2021). Available at https://bit.ly/3mr9zIy.
The Medicine Maker, "The Human Yin to the Clinical Yang" (2021). Available at https://bit.ly/3itQnsz.