Business & Regulation
Business Practice,
Standards & Regulation
Rights, Denied
Exploring the pharmaceutical consequences of Roe v. Wade
Maryam Mahdi | | 4 min read | Interview
Women's rights are human rights. Though this may seem like a statement of the obvious, events of recent months have proven that the voices of women can be overshadowed and overlooked even when the decisions being made affect their lives and wellbeing. The overturning of Roe versus Wade by the US Supreme Court marked a new – and worrying – turn in American history. Women across the nation are now at the mercy of the state they live in when it comes to their abortion rights. Several states have codified abortion restrictions into law – preventing women from receiving what used to be an easily accessible healthcare treatment.
The ruling sets a negative precedent. Although there have always been barriers to abortion in some parts of the world (it is limited or completely restricted in several countries), some are concerned that the USA's decision could stir change in places where the service is currently available. Conversations about how the US ruling will affect healthcare standards have now come to the fore. At the time of writing, the UK is in a diplomatic skirmish with EU countries over its removal of guidance on abortion from a statement on gender equality (1).
But as discussions intensify, how will the pharmaceutical industry respond? Drug-making companies have an integral role to play – providing the drugs that can help initiate or accelerate abortion. Now more than ever before, the industry is focused on health equity.
As women across America are increasingly stripped of this fundamental right, companies will have to consider how they can continue to support equal and fair medicines access and treatment for all. Here, Lisa Maldonado, Executive Director of the Reproductive Health Access Project, shares her views on the landmark ruling and predicts what the industry's future relationship with female patients will look like.
What concerns you most about the Supreme Court's decision to overturn Roe v. Wade?

With this ruling, the Supreme Court of the United States has dealt a massive blow to abortion access for millions of people across the country, and put many other civil liberties at immediate risk, including marriage equality, access to contraception, the right to privacy, religious freedom, and more. The decision is not just an attack on our reproductive rights – this is a full-scale assault on our right to determine how we live our lives.
What consequences will the decision have for pharmaceutical companies and distributors?

It seems to me that the most pressing concern at the moment would be for the pharmaceutical companies that make mifepristone – one of the abortion pills available in the US. As states are now fully empowered to regulate abortion, the impact will differ state by state. However, the Attorney General of the United States did issue a statement that said states may not ban Mifepristone based on disagreement with the FDA's expert judgment about its safety and efficacy.
Could the decision impact the use of certain types of contraception like Plan B?

Plan B is not an abortifacient, it does not end a pregnancy, rather it prevents pregnancy. So, like all other contraception, it should not be affected by the Supreme Court's decision in the Jackson case. If states do try to limit access to contraception as a result of the Supreme Court decision, pharmaceutical companies and others need to push back swiftly and strongly.
Online searches for abortion pills have surged in the wake of the recent decision. How, if at all, will the ruling affect the counterfeit and falsified drug product market in the US?
People have been obtaining abortion pills online safely for quite some time. Helping people who are self-managing their abortion to avoid counterfeit and falsified products will be important. Groups like Plan C provide up-to-date information on how people in the US are accessing at-home abortion pill options online.
What should pharma companies pay attention to as this issue continues to unfold?

They should monitor unnecessary restrictions and regulations on FDA-approved medications, including contraception and abortion pills. Pharma companies can also work to make contraception available over the counter, thereby expanding access.
For further opinions on the issue, read the statement written and signed by over 100 industry figures including Darée Bioscience's Sabrina Martucci Johnso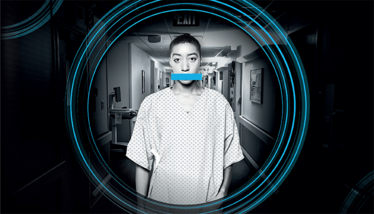 Receive content, products, events as well as relevant industry updates from The Medicine Maker and its sponsors.
The Guardian, "UK under international pressure over deletion of abortion commitments" (2022). Available at: https://bit.ly/3CHwRnp