Business & Regulation
Business Practice
Roe v. Wade and the Future of Medical Abortions in the US
How will pharma companies navigate America's new abortion laws?
Maryam Mahdi | | 2 min read | Opinion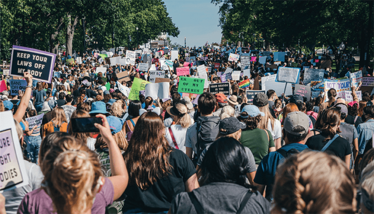 Roe v. Wade was designed to empower. Giving women the autonomy to decide whether they wanted to continue a pregnancy, regardless of the reason, was an important step in US history and one that helped shape future views around women's rights and healthcare needs. But on June 24, 2022, the US Supreme Court overturned its 1973 decision, essentially ending the constitutional right to abortion. The move has been subject to much criticism, with many asking what the lasting impact will be – particularly for the vulnerable and disadvantaged. Though I live across the pond, I can't help but wonder if the latest ruling will set a dangerous precedent for other decisions on rights and liberties.

Though my thoughts and feelings are undeniably insignificant when compared with those of people living with the consequences, the conversations surrounding this landmark decision matter to women worldwide. But, personal investment aside, I am interested in seeing how pharma companies address the topic.

Several companies have issued statements on the situation, expressing both their disappointment at the ruling and their desire to support women and their health needs. But as the situation unfolds, what role will these companies actually play?

In a statement, Gilead said, "Improving health equity has always been core to our mission, including removing barriers faced by women, transgender individuals, and other groups who are disproportionately impacted. [...] As a healthcare organization, we understand medical decisions are deeply personal, and we believe they should be made by individuals with advice from their physicians (1)."

The United States Secretary of Health and Human Services, Xavier Becerra, said, "This is a critical moment in history. How we respond will speak to how we view the rights, dignity, and wellbeing of women everywhere. This is a moment of crisis in health care. We will leave no stone unturned. All options are on the table. We will do everything within the legal limit of the law to reach patients and support providers (2)."

Outside pharmaceutical circles, organizations such as Plan C and AidAccess have resources to help women access abortion pills across state lines. Although this information is freely available, many members of the public are unaware that they have access to support.

The coming months and years will ultimately show us how, and to what degree, pharma companies will involve themselves in the fight against healthcare inequality. We'll just have to wait and see how the cookie crumbles.
Receive content, products, events as well as relevant industry updates from The Medicine Maker and its sponsors.
Gilead, "Gilead Statement on U.S. Supreme Court Overturning Roe v. Wade." Available at https://bit.ly/3RKHISr
HHS, "Remarks by Secretary Xavier Becerra at the Press Conference in Response to President Biden's Directive following Overturning of Roe v. Wade." Available at https://bit.ly/3aNvxUr