Business & Regulation
Business Practice,
Marketing,
Standards & Regulation,
Small Molecules
Teva Takes Hit in New York Opioid Case
After other defendants in the case settle, Teva is left to face the music alone
Stephanie Sutton |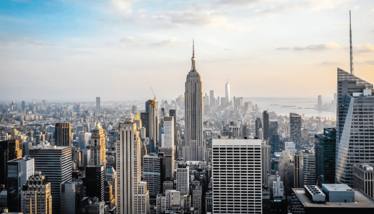 A jury has found Teva Pharmaceuticals USA and its affiliates guilty of contributing to New York's opioid crisis. Another trial will now be held to decide how much the company will pay. New York Attorney General Letitia James filed a suit against Teva and other pharmaceutical companies in 2019 for allegedly engaging in deceptive marketing practices about the dangers of opioids.
In a statement from 2019, James said, "The opioid epidemic has ravaged families and communities across New York. We found that pharmaceutical manufacturers and distributors engaged in years of deceptive marketing about the risks of opioids and failed to exercise their basic duty to report suspicious behavior, leading to the crisis we are living with today. As the Sackler Family and the other defendants grew richer, New Yorkers' health grew poorer and our state was left to foot the bill. The manufacturers and distributors of opioids are to blame for this crisis and it is past time they take responsibility."
The other companies named in the original lawsuit all reached settlements with the state ahead of the trial: in June 2021, J&J agreed to pay $230 million; McKesson, Cardinal Health and Amerisource Bergen agreed to a $1.1 billion settlement in July; Endo paid $50 million in September; and in December 2021 – in the closing days of the trial – Abbvie's Allergan agreed to pay $200 million, leaving Teva as the sole defender.
Teva "strongly disagrees" with the outcome and will be preparing an appeal. In a statement, the company said, "In NY, the plaintiffs presented no evidence of medically unnecessary prescriptions, suspicious or diverted orders, no evidence of oversupply by the defendants – or any indication of what volumes were appropriate – and no causal relationship between Teva's conduct including its marketing and any harm to the public in the state."
This lawsuit is specific to New York, but thousands of opioid cases are being seen all over the US. And a streamlined National Prescription Opiate Litigation has consolidated numerous lawsuits against J&J and the three largest distributors in the US: McKesson, Cardinal Health, and Amerisource Bergen; settlements have already been reached in this national litigation, with J&J paying up to $5 billion and the distributors up to $22.8 billion.
But opioid manufacturers and distributors are not always in the losing camp. In California in November 2021, a judge tentatively cleared the named companies (J&J, Teva, Abbvie, and Endo) of any wrongdoing.
Opioid prescriptions began drastically increasing in the 1990s. According to the CDC, from 1999 to 2019, nearly 247,000 people in the US died from overdoses involving prescription opioids.
Receive content, products, events as well as relevant industry updates from The Medicine Maker and its sponsors.