Business & Regulation
Advanced Medicine,
Business Practice,
Supply Chain,
Trends & Forecasts
We Need to Talk About Cell and Gene Therapy
The cell and gene therapy industry remains strong at the end of a difficult year – according to industry experts in The Medicine Maker 2020 Cell and Gene Therapy Supplement.
James Strachan |
sponsored by MilliporeSigma, Sartorius
In my editorial for our last cell and gene therapy supplement, I wrote that many in the industry wouldn't be preoccupied with full stockings in the weeks leading up to Christmas, "but rather full schedules – with many conferences to attend." Oh how times have changed!
This year's supplement features Kelly Page, Head of Global Cell Therapy Commercialization at Takeda, Sandy Macrae, CEO of Sangamo Therapeutics, and David Meek, CEO of FerGene, who discuss what excites them the most about the field. We also get the cell and gene story from the ISCT – the society that was there at the very beginning – and interview Vered Caplan, CEO of Orgenesis.
You can find out more about the supplement and download the PDF here.
For weekly updates on the cell and gene therapy industry, subscribe to the Cell & Gene Curator newsletter


Subscribe to The Medicine Maker Newsletters
About the Author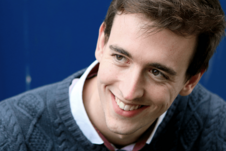 James Strachan