Business & Regulation
Advanced Medicine,
Business Practice,
Trends & Forecasts
Champions of Cell & Gene Therapy
In this new article series, we ask industry leaders to answer one key question
| Opinion
Where do the biggest skills shortages exist in this field – and how should we address the problem?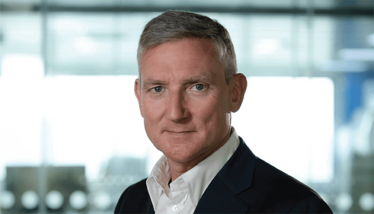 Matthew Durdy of the UK Cell and Gene Therapy Catapult says:
"We must train the workforce of the future."
In our 2021 Cell and Gene Therapy Skills Demand Survey, we found that between 2021 and 2026 the UK's cell and gene industry will need employees to be split across three main roles as following, with bioprocessing staff most in demand:
74 percent in bioprocessing
11 percent in research and development
7 percent in support services
Moreover, 62 percent of employers are intending to recruit to expand their workforces within the next two years, with most companies looking for skilled and experienced people. In my view, the greatest shortage will be in the demand for sector-specific skilled people.
In the UK and across the world, the current demand for talent is a good problem to have; it is a testament to flourishing investment and innovation. But we need new initiatives to help develop a new wave of talent in advanced therapy, such as apprenticeships that expose apprentices to the most cutting-edge developments in the field, to cultivate the skills that the market lacks. It would also be beneficial to look at how we can bring transferable skills from other sectors into our own.
At the Cell and Gene Therapy Catapult, we're doing our part with an Advanced Therapies Apprenticeship Community program.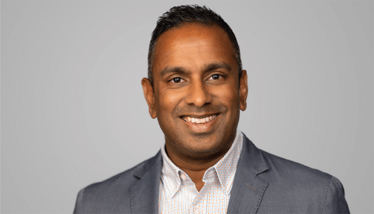 Anshul Mangal of Project Farma says:
"Partnerships can help to overcome the problem."
The cell and gene therapy industry has experienced exponential growth in the last three years and, as funding for the field continues to break records, there are no signs of a slowdown. With 2,261 ongoing clinical trials in regenerative medicine, the FDA expects to approve between 10 and 20 new cell and gene therapies a year by 2025. However, this means that the need for solutions to the industry's biggest bottlenecks are growing daily.
The advanced therapeutic revolution has resulted in a significant talent shortage across the industry, particularly in manufacturing. Even with recent advances in automated technology for cell and gene therapies, the sector is still heavily reliant on manual processes, so these technological leaps cannot yet backfill the workforce gap.
Though the talent shortage is a complex problem, the industry is making great strides to come together to find solutions. Leveraging private–public partnerships and continuing to disseminate experiences and information across the industry will help elevate the current generation of skilled workers. In an effort to focus on the next generation of talent, funding is being poured into universities to support advanced degrees for the industry's incoming technical workforce. For example, last April the US National Science Foundation awarded a $573,347 grant to a Pennsylvania community college to support efforts in elevating the advanced technical workforce for the cell and gene therapy industry.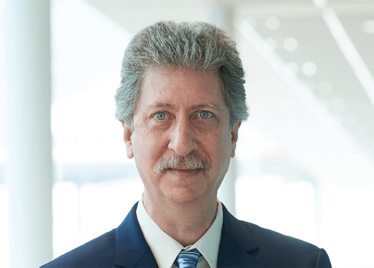 Bruce Levine of the International Society for Cell & Gene Therapy says:
"Build and protect the Rosetta Stone."
I believe that we need a virtual Rosetta Stone for the cell and gene therapy field. To explain what I mean, here's a quick history refresher.
The Rosetta Stone was a tablet created in 196 BC and inscribed with a decree rendered in three languages: traditional Egyptian hieroglyphics, Egyptian demotic (or language of the ordinary people), and the Greek text of Egypt's then-ruling elite, the Ptolemies. These parallel texts allowed modern Egyptologists to decode the previously-uncracked hieroglyphs.
Here, we can think of those three languages as the three totems of advanced therapy: science, regulation and quality operations, and commercialization. We need forums of exchange that allow these three tribes to work together. To be proficient and agile in cell and gene therapy translation, one needs to be conversant in all three languages. And this means that education and training will be crucial.
At ISCT, we've been working to promote regional and global interactions between early stage professionals, and we've even set up mentorships to cultivate future leaders. We have an early stage professionals committee that works to provide opportunities for new talent. Scholarship opportunities and training will also be important to address the unfulfilled need for cell therapy training.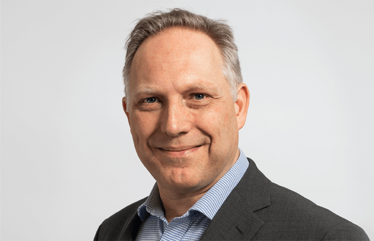 Carl Taylor of TrakCel says:
"Companies must be aware that competition for talent is tight – and ensure they provide attractive places to work."
I'd like to offer a different perspective on the skills problem. Economic expansion and a swell of therapies approaching commercialization have increased the pressure on many aspects of advanced therapies. In response, companies are turning to IT and technical solutions to help them automate, streamline, and increase the productivity of their processes. Unsurprisingly, the field now faces a growing shortage of programmers, test engineers, analysts, and product development positions.
There is high competition for tech talent across all industries, amplified by a pandemic-induced rush for software to manage a world in lockdown. The situation is tight, but also hopefully inspiring more young people to consider careers in the field.
Inspiring those young engineers early to turn to life sciences and advanced therapies will be key.
Organizations will need to be aware that the competition for talent is tight. Organizations should also bear in mind that they will constantly be assessed by talented and in-demand employees. It will be critical to attract and retain these people by maintaining and cultivating in company culture, development and training, and – of course – remuneration.
What other cell and gene therapy questions would you like to see experts answer? Contact [email protected]
Receive content, products, events as well as relevant industry updates from The Medicine Maker and its sponsors.