Business & Regulation
Trends & Forecasts,
Clinical Trials
The Magnificent Seven
A major analytics company has named seven drugs poised to change the game in the years ahead
The global analytics company Clarivate has published its Drugs to Watch reports annually since 2013. In each report, a handful of late-stage treatments are selected according to their potential for both transforming human health and becoming business "blockbusters." There is no fixed number of slots for winners. In 2014, three drugs graced the report. In this year's report (1), there are seven, all rated with a 95 percent chance of successfully reaching the market.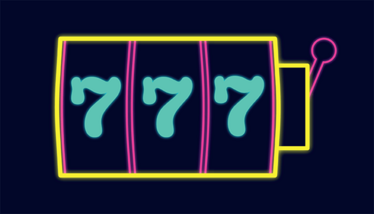 Adagrasib

Mirati Therapeutics and Zai Lab's treatment for KRAS-mutant cancers
Expected sales in 2026: US$1.23 billion
Experts who have spoken with Clarivate have expressed cautious optimism about the efficacy of this KRAS GTPase inhibitor. It is currently undergoing a phase II trial as a first-line combination therapy with KEYTRUDA and a phase III trial as a second-line monotherapy. Should adagrasib succeed, it will be a first and second entry for mutation-positive colorectal and non-small cell lung cancer tumors, respectively.
Faricimab

Roche and Chugai Pharmaceutical's treatment for DME and wet AMD
Expected sales in 2026: US$1.31 billion
The report claims that faricimab could be a huge boon for patients with diabetic macular edema (DME) or wet age-related macular degeneration (AMD), conditions in which current standard-of-care treatments are more frequent and invasive. The treatment has performed well in trials, and – according to Clarivate – has potential for "real blockbuster status" for both DME and AMD.
Lecanemab

Eisai and Biogen's treatment for Alzheimer's disease
Expected sales in 2026: US$1.68 billion
This anti-cognitive-decline treatment is progressing down the pipeline, chasing the FDA's 2021 approval of ADUHELM, which "opened the floodgates" for US regulatory submissions of similar mAbs. Lecanemab is currently undergoing two phase III studies – one for patients with early Alzheimer's disease (AD) and the other for patients with preclinical AD. Data from the former is expected to surface in early 2022.
Donanemab

Eli Lilly's treatment for Alzheimer's disease
Expected sales in 2026: US$4.52 billion
This treatment also follows in the wake of ADUHELM. However, the report claims that donnanemab could potentially offer lower risks and more benefits than ADUHELM, noting that patients with AD have long been in need of more safe and effective disease-modifying treatments. Donanemab's success would help expand patients' options and likely lower treatment costs. Phase III trials are underway.
Tezepelumab

Amgen and AstraZeneca's treatment for severe asthma
Expected sales in 2026: US$1.17 billion
Tezepelumab is already out of the gate, having been greenlit by the FDA in December 2021. The drug, which goes by the name Tezspire in the marketplace, is a first-in-class biologic treatment for patients unable to easily overcome non-TH2 or TH2-low asthma with standard-of-care inhalers. Given the scale of unmet need in this area, this treatment's prospects look good.
Tirzepatide

Eli Lilly's treatment for diabetes-related obesity
Expected sales in 2026: US$4.55 billion
As global diabetes and obesity rates continue to rise, the need for drugs like tirzepatide grows more urgent. Clinical trials indicate that this treatment could potentially induce both weight loss and glycemic control. Clarivate has placed its bets on tirzepatide precisely because of the strength of data so far.
Vutrisiran

Alnylam Pharmaceuticals' treatment for amyloid transthyretin (ATTR) polyneuropathy
Expected sales in 2026: US$1.42 billion
To date, there are few treatment options for patients with wild-type ATTR polyneuropathy, a rare, progressive, and debilitating disease. According to data released thus far, vutrisiran is expected to be effective and more convenient than existing treatments. It has also demonstrated good tolerability and has an encouraging safety profile.
Beyond the magnificent seven

The report also devotes sections to other important developments in medicine and the pharmaceutical industry.
First, there is a COVID-19 section that lists all existing vaccines, the institutions that created them, and all the countries in which they are approved. Here, readers can review the progress of leading vaccines by the likes of Pfizer, but also learn about lesser-known treatments such as Bharat Biotech International's COVAXIN (approved in India, Iran, Nepal, Mauritius, and Zimbabwe) and the Russian State Research Center of Virology's EpiVacCorona (approved only in Russia).
The report also looks at the cutting edge – to applications of avant-garde acronyms such as CRISPR, AI, and RNA. The overview of advanced therapy is particularly rich in factoids concerning such topics as approvals of CAR T cell therapies (five in the US, four in the EU, two in Japan, and one in China at the time of the report's publication) and the number of patients in ongoing clinical trials (399,965).
Also of interest is an overview of the progress of generics and biosimilars in the US market; around 100 molecules with sales worth US$32.6 billion are predicted to lose exclusivity in the US by 2026.
Receive content, products, events as well as relevant industry updates from The Medicine Maker and its sponsors.
Clarivate, "Drugs to Watch 2022" (2022). Available at: https://bit.ly/DtW-2022.