Business & Regulation
Standards & Regulation,
Quality & Compliance,
Clinical Trials
The Winding Road to the Frontline for Advanced Therapies
Four major considerations in easing the process of taking ATMPs to clinical trials
Angi Robinson | | Opinion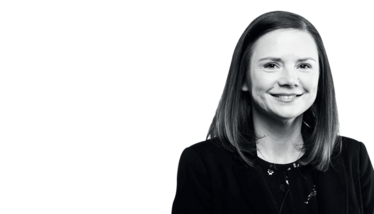 According to the Alliance for Regenerative Medicine, there were 1,085 active advanced therapy medicinal product (ATMP) developers and more than 150 phase III trials underway at the end of 2020 (1). These numbers are not small, and they make it clear that ATMPs have much to offer in helping us overcome as-yet undefeated diseases.
ATMPs are different from biopharmaceuticals, and these differences influence the regulatory and clinical approaches that sponsors must consider when designing and conducting trials. In our view, there are four key considerations when it comes to trials. Let's take a look.
First, the need for early, proactive engagement with regulators is critical. This is an emerging field; regulations can change. Because ATMPs are complex biological products, the current regulations around them are also complex. We would advise all sponsors to initiate discussions with regulators early in their development planning. This is an opportunity to get clarification on topics such as data requirements, the need for biomarkers as outcome measures, the necessity of long-term follow-up (LTFU), and the possibility of accelerated approval. In the US, the "regenerative medicine advanced therapy" designation offers an expedited path to market for ATMPs that target serious or life-threatening conditions with unmet medical needs.
In Europe, the landscape is less uniform. The EMA subclassifies ATMPs as "gene therapy medicinal," "somatic cell therapy medicinal", "tissue-engineered medicinal", or "combination" products. There is also separate legislation for ATMPs and genetically modified organisms (GMOs). However, this distinction may not exist at the level of the EU's individual member states, and non-GMO advanced therapies may still be subject to GMO legislation, which may then require additional approvals. Engaging with regulators early on is necessary to ensure that you understand the requirements of your target region.
The second key consideration is understanding the needs and priorities of the full spectrum of stakeholders, from patients to payers. Competition is on the rise in this space, so again, early discussions are beneficial. Understanding what is important to patients and their families is paramount not only because patient experience data may be a regulatory requirement, but also because their preferences may influence the design and feasibility of clinical studies. Interactions with patients, families, and advocates can help foster a sense of collaboration, collect feedback on the protocol, and evaluate the meaningfulness of proposed outcome measures. These conversations are also opportunities to increase study awareness and inform recruitment plans.
You should also engage with key opinion leaders and healthcare providers to understand the standard of care in your countries of interest, as well as the protocols for validating study design and related assessments. This is especially important for rare diseases, where little is known about the condition's natural history and progression. On the other hand, when sponsors know that ATMP development activity is robust, they can benefit from identifying relevant physician champions and collaborators early in their development programs.
Third, site selection is key to success. The ideal site will be familiar with the therapeutic indication and experienced in handling and administering the ATMP under investigation. When evaluating sites, sponsors should also consider the following:
Past performance in similar studies
Access to the target patient population
If the ATMP is a GMO, the existence of GMO-specific standard operating procedures and best practices
Absolutely essential is site/staff experience with the mode of administration, especially for studies that require highly specialized procedures such as intracranial delivery. Depending on the ATMP, additional site certifications or approvals may also be required; for instance, accreditation from the Foundation for the Accreditation of Cellular Therapy or the Joint Accreditation Committee ISCT-Europe & EBMT. Human GMO products undergoing study in the US require approval from an institutional biosafety committee. In Europe, study start-up activities for gene therapy products vary depending on the product's regulatory pathway and the requirements of member-state-specific GMO regulations and related authorities.
The fourth and final key consideration is to remember that lifting barriers to family and patient participation in clinical trials aids both recruitment and retention. For rare diseases, it may be necessary to go to extraordinary lengths – such as relocating entire families for extended periods – to enable patients to participate in studies. For certain ATMPs, however, it may be possible to limit such disruptions by centralizing product administration and localizing follow-up. Whatever the approach to operationalizing an ATMP trial, it is crucial to budget for travel, lodging, off-site visits, and other study-related costs that maximize convenience and minimize out-of-pocket expenses for participants.
If LTFU periods are mandated, the challenge of retention grows exponentially. Patients may relocate or switch from being followed by a pediatrician to being seen by an adult physician. To meet their LTFU regulatory obligations, sponsors may need to create new sites with investigators unconnected to the initial study. Mobile health options and off-site nursing visits can be extremely helpful tools for minimizing patient burden and reducing cost during the follow-up period. Finding ways to sustain both site and participant engagement in the long-term requires creativity and diligence. In our experience, ongoing education and consistent communication are powerful tools.
ATMPs have the potential to provide life-changing benefits, or even curative options, for patients in need. The field is advancing rapidly, and the environment is increasingly competitive. Sponsors that keep pace with evolving regulations, engage with key stakeholders, and focus on study execution at the earliest stages of development planning are well-positioned to achieve both clinical and commercial success.
Receive content, products, events as well as relevant industry updates from The Medicine Maker and its sponsors.
Alliance for Regenerative Medicine, "Alliance for Regenerative Medicine Annual Report Highlights Record Sector Growth and Resilience in 2020" (2020). Available at: https://bit.ly/3yuyAqG.