Business & Regulation
Bioprocessing - Single Use Systems,
Business Practice
Top Pharma Headlines of 2022: The Story So Far
It's been a busy start to the year for biopharma, with a plethora of new announcements from both researchers, commercial manufacturers, and more.
PhRMA and drug pricing
PhRMA kicked off the new year with a rebuttal in the ongoing drug pricing war in the US. The association funded a study to examine the drug supply chain – particularly distribution and payment processes. The findings? Manufacturers retain 49.5 percent of the sale of brand medicines (dropping to 37 percent when taking brand and generic medicines into account), with the rest going to PBMs, insurers, hospitals, pharmacies and even the government, among others. Between 2013 and 2020, the share of total brand spending retained by drug manufacturers fell by just over 17 percent.
Meanwhile during the same period the amount hospitals and other 340B entities received from the sale of brand medicines purchased via the 340B program grew by 1100 percent.
You can read the full analysis from the Berkeley Research Group here.
In the PhRMA statement, Stephen J Ubl says, "It's time that policymakers accurately diagnose the problems that exist across the supply chain and the challenges patients actually experience. We must address what is really driving up costs for patients, like when middlemen are paid based on the list price of a medicine and when insurers refuse to share savings with patients at the pharmacy counter. We also must fix the 340B program, which has enabled hospitals to profit without assurances that patients see any benefit."
Medicare blow to Biogen
The contention continues over Biogen's Alzheimer's drug, Aduhlem. The Centers for Medicare & Medicaid Services has proposed to provide insurance coverage for mAbs that target amyloid plaques – but only for patients enrolled in qualifying clinical trials. CMS acknowledges the potential for "promise" with the new treatment, but also the potential for harm due to the risk of severe side effects, such as brain bleeds. The final decision will be made in April 2022 and CMS has invited the public to submit comments.
As to be expected, Biogen isn't happy with the decision and will be making a formal response. "It is imperative to change this draft decision to be aligned with reimbursement for other therapies for progressive diseases, where patients have immediate and equal access to medicines approved by the FDA," the company said in a statement.
New mRNA horizons
Pfizer and BioNTech have set their sights on a new mRNA vaccine – this time for shingles. Under the new agreement, the companies will leverage some of the same technologies used in their COVID-19 vaccine. Clinical trials are planned to kick off in 2022 and the companies will share the development costs. In a joint statement, the companies said that: "Adults aged 50 years and older as well as vulnerable populations like cancer patients are at an increased risk of shingles." Could this be an indicator of the patient populations that will be targeted by the proposed vaccine?
Pfizer has also made other announcements regarding mRNA; the company has signed a Development and Option agreement with Acuitas Therapeutics to develop nanoparticle delivery system for use in mRNA vaccines and therapeutics.
Single-use tech and the environment
How bad are single use technologies for the environment? There's little research in the area, which makes this open access paper a highly interesting read. The paper performs a life cycle assessment for a mAb made via a single use manufacturing process and, among other findings, concludes that the "contribution to the environmental footprint from end-of-life due to the use of plastic SUT was extremely small." According to the authors, the best strategies for reducing lifecycle environmental impact are operational changes that increase process efficiency and decrease time in plant.
What else is going on?
Here's a selection of other interesting announcements to have come out of the industry so far in 2022
Moderna and Carisma agree to combine engineered macrophage tech with mRNA and LNP tech to develop engineered chimeric antigen receptor monocytes for oncology indications
Clarivate releases report 'Drugs to Watch 2022' covering key areas including cell and gene, CRISPR, RNA, targeted cancer therapeutics, and drug discovery driven by AI
Preliminary data show COVID-19 vaccines remain effective against Omicron variant and severe disease, according to the EMA
Merck KGaA strengthens CDMO mRNA offering with acquisition of Exelead for around $780 million
US government purchases 600,000 additional doses of sotrovimab for COVID-19 from GSK and Vir Biotechnology
Viatris wins US court decision as US Court of Appeals upholds unpatentability of certain device patents for Sanofi's Lantus SoloSTAR
Want to keep up to date with news from the biopharma industry? Sign up to our fuss-free newsletter, The Bioprocess Curator.
We also have a dedicated newsletter for cutting edge cell and gene therapies: The Cell + Gene Curator.
---
Accelerating Manufacturing for Next Generation hiPSC-Based Therapies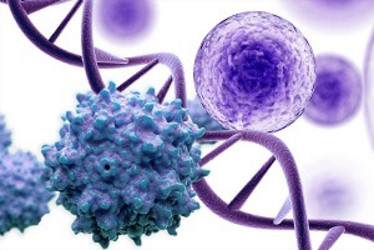 hiPSC-based therapies are advancing at a rapid pace. In this on-demand webinar, learn what key criteria a cell therapy developer should use in selecting starting material for hiPSC generation, and insights into expansion and differentiation of hiPSC in large-scale production.
---
Receive content, products, events as well as relevant industry updates from The Medicine Maker and its sponsors.