Business & Regulation
Business Practice
An Alliance of Giants
Hall Gregg, Chief Portfolio Officer at the Pistoia Alliance, discusses the transformative power of collaboration, innovation, and diversification
Rob Coker | | 4 min read | Interview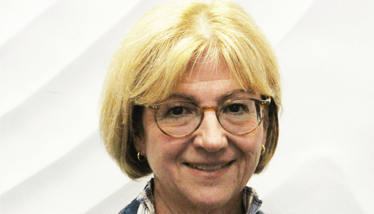 With a background in mathematics and a PhD in biostatistics, Hall Gregg's innate interest in technology led her to the position of Chief Information Officer at US-based clinical laboratory Quest Diagnostics. She went on to hold positions at the American Red Cross, Merck, Amgen, and Pfizer. Now, with more than 30 years of leadership experience in the life sciences industry, Gregg's expertise spans digital strategy, data analytics, cyber and data security, organizational transformation, and talent development – all areas in which the Pistoia Alliance aims to support its members as the industry continues to evolve. Having lent her support to the Alliance's new Pharma Innovation Council, which was set up to explore common challenges at a grassroots level, Gregg shares her vision as Chief Portfolio Officer.
Why did you decide to join the Pistoia Alliance?

The Pistoia Alliance has a global reputation as a hub for pre-competitive collaborative projects that deliver real value to the life science industry – and the people and patients it serves. This matches firmly with my own belief that collaboration is an important accelerator to transformation in research and development.
From overcoming common barriers in research to implementing new technologies or adopting new standards or regulations, I believe organizations shouldn't have to go it alone. Together, we can much more rapidly bring about industry change.
What does success look like for the Alliance?

Our mission is to lower the barriers to innovation in the life sciences through pre-competitive collaboration. Success for us comes from creating value for our members. One of the key ways we do this is through member-driven projects that deliver tangible outcomes that have real impact on R&D – whether that's creating a new guide to FAIR data implementation like our FAIR4Clin guide, a new method for quantifying the carbon footprint of clinical trials, or increasing the diversity of leadership. We want projects with measurable outcomes that go beyond industry hype. Successful projects will engage members and accelerate change by bringing experts together in a pre-competitive setting.
What role will technology play in that success?

Technology underpins the future of pharma and life sciences research. Over just the last 10 years, we've seen a significant increase in the use of automation in the lab. Electronic lab notebooks, data lakes, and robotics are enabling greater use of data, which is transforming how researchers do their jobs. Greater use of AI technologies, quantum computing, and digital twins are also having an impact, and they will enable the next wave of innovation.
Many of our projects already focus on supporting companies on the integration of new technologies into drug development and approvals and to further automation in the lab, making data more accessible. Our FAIR implementation project, IDMP ontology project and Methods Hub project are all good examples. We will continue to create such projects that our members bring to us and that meet their needs – particularly those that address industry demands around technology so that everyone can benefit.
What is the Pharma Innovation Council working on at the moment?

The Council is currently discussing project ideas related to our three core themes: emerging sciences and technology, improving the efficiency and effectiveness of R&D, and empowering the patient. Our 13 council members are split into three groups under these themes, and our goal is to produce one new project idea per theme. We kicked off discussions by asking our members to brainstorm the common challenges they experience at their organizations. Some of the topics that emerged included the automation of data analysis (with a particular interest in natural language processing), continuing to enable the lab of the future, and the development of data standards to enable better pre-competitive collaboration. I'm excited to see what project ideas are put forward to combat these challenges in future meetings.
Which of your personal goals require the most attention currently?

Well, I'm very focused on driving the growth of the Pistoia Alliance, but I also work closely with a local organization that helps young girls become bold, strong leaders as they head to college and the workforce – hopefully in life sciences.
And what does the future look like for equality and diversity in the industry?

There has been a marked effort at many pharma companies to improve diversity, with many initiating their own internal schemes to boost inclusivity. Yet, there is still work to be done – particularly at the leadership level. Though women make up 53 percent of the world's STEM bachelor's and master's graduates, only 16 percent of management and three percent of CEOs are women. Gender inequality is only one piece of the puzzle – age, race, and neurodiversity equality all need to be improved.
In the future, I hope that the industry comes together to tackle diversity and equality challenges. Individual company efforts are good, but we must collaborate on an industry-wide level to understand the root causes of how inequality manifests in the workplace. This is the aim of the Pistoia Alliance's Diversity & Inclusion in STEM Leadership Program, which offers a rare opportunity for life sciences leaders to share and compare their perspectives cross-company and globally, as well as benchmark their progress against the industry.
Receive content, products, events as well as relevant industry updates from The Medicine Maker and its sponsors.