Business & Regulation
Biosimilars,
Business Practice,
Marketing,
Quality & Compliance,
Standards & Regulation
What Lies Ahead for Biosimilars?
The advent of biosimilars promises to make the world a healthier place by bringing more affordable biologic medicines to patients in need
Stephanie Sutton | | Interview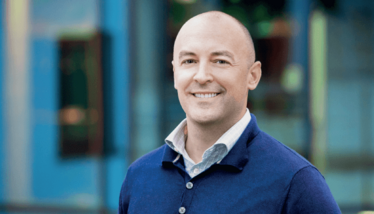 It's been 15 years since the launch of the world's first biosimilar (Omnitrope – a biosimilar recombinant human growth hormone), but have biosimilars been flooding the marketplace ever since? In some countries, uptake is high, but in others the innovator biologic remains the most popular option. In fact, several obstacles lie in the way of increasing biosimilar usage, including education and regulation.
Here, we speak with Pierre Bourdage, Global Head of Biopharmaceuticals at Sandoz, to find out how well biosimilars are faring – and how uptake can be boosted to benefit patients.
Where are biosimilars winning?
It has been fifteen years since Sandoz launched the world's first biosimilar. Since 2006, we have seen how biosimilars have transformed patient lives, improving access to potentially life-changing medicines for people with chronic and debilitating conditions and by contributing substantially towards healthcare sustainability. In Europe alone, the total clinical experience with biosimilar medicine exceeds two billion patient treatment days (1). Take Bavaria in Germany, for example; prior to the launch of the first biosimilar approved for rheumatoid arthritis (RA), patients had to wait 7.4 years to be treated with a biologic. Following the introduction of biosimilars in this space, the waiting time is now down to two or three months (2).
Spain – from 2009 to 2020 – presents another good demonstration of falling costs; cancer and inflammatory therapy areas generated savings of €2.4 billion thanks to the entry of biosimilars (2).
A very recent report found that the Austrian healthcare system saved €700 million over the past 12 years; however, 71 percent of the market potential has still not been utilized.
In Italy, the hematology unit of a hospital saved 45 percent by switching to biosimilars in one year, with absolute savings of approximately €400,000 (3).
Encouraged by the substantial cost savings generated by biosimilars, the UK's National Institute for Health and Care and Excellence (NICE) recently released access guidance on the use of biologics. In addition to people with severe RA, people with moderate RA can now access biologics as well. This announcement has been a big breakthrough that could increase patient access to tens of thousands of people with moderate RA.
It's apparent that, over the years, biosimilars have demonstrated clear and meaningful benefits for patients and healthcare systems alike. But an area one hears less about is innovation. Biosimilars stimulate competition, which provides an incentive to continue developing novel products as biosimilar alternatives become more readily available for biologics currently on the market. Indeed, biosimilars can spark incremental innovations that benefit other stakeholders. These innovations can include improvements such as smaller needle gauges, new devices to make injections easier, new support services to best meet patients' needs, and medicines that can remain unrefrigerated for longer periods of time, which allows patients to take their medicine during travel and holidays.
Though Europe has led the way – approving more treatments than anywhere else on the globe – we are now starting to see traction in other countries too, including the US, Canada, and Japan, which are at varying stages of biosimilar adoption. We still have a long way to go before we can say we have truly unlocked the full potential of biosimilars and we should now focus on accelerating the adoption of biosimilars to the next level.
The healthcare systems of those countries that have successfully laid down infrastructure and incentives for the adoption of biosimilars – like Germany and UK – have done tremendously well. If we look at the Nordic countries like Denmark, we have seen adoption rates for biosimilars in treating immunologic diseases ranging from 85 to 97 percent. We have also seen a lot of support from government and regulatory authorities. In France, for instance, the government has set up an initiative to increase biosimilar penetration to 80 percent by 2022, although more needs to be done to achieve that.
The European Commission is driving the "Pharmaceutical Strategy for Europe" which aims to ensure access to medicines and support innovation and sustainability in the industry. The EU also aims to drive significant reforms including the improvement of regulatory efficiency and allowing generics/biosimilars to enter the market on day one of the expiry of the exclusivity period. Beyond these, some of the additional key factors that we can safely say have contributed towards the overall success of biosimilars in Europe include:
A clear regulatory pathway for the entry of biosimilars from the EMA, which has played a crucial role in the introduction of biosimilars.
Faster market access at a country level, with clear pricing and reimbursement rules – although this varies across countries.
Increasing acceptance of patients and healthcare providers in therapeutic areas where biosimilars are more prominent.
What are some of the factors affecting uptake in different parts of Europe?
In Europe, a legal framework for the market authorization of biosimilars was established in 2004. Biosimilars are approved via stringent regulatory pathways by the same authorities that approve reference medicines and are developed using the same quality standards as reference medicines (4,5). After granting market authorization at the European level, local implementation is up to individual member states. Consequently, each country can formulate its own biosimilar policies. Differences exist in the pricing and reimbursement procedures, levels of education, characteristics of covered population, and incentivization of stakeholders. This leads to variations in the adoption of biosimilars and divergences in savings from biosimilar use across Europe, and eventually even within the same country (6). There are also differences across therapeutic areas, as well as in the level of competition between reference biologics and biosimilars.
There is much that still needs to be done in order to move forward. In Poland, for example, only one percent of the eligible patients get access to a biologic for treating immunologic diseases (7) – a significant gap that biosimilars can help fill.
In the US, biosimilars are more recent and there are specific challenges in the market. Why did the introduction of biosimilars to the US take so long?
It's true that we have seen a lag when it comes to the launch of biosimilars in the US. I would say Europe is roughly a decade ahead of the US when it comes to implementing frameworks for approval and marketing of biosimilars. There are more than 60 biosimilars currently approved across Europe – 16 of which are reference medicines. As of June 1, 2021, the FDA had approved 29 biosimilars in the US; 20 of which have been launched. In my opinion, there are many reasons for this lag: commercial challenges, lack of supporting policies, the complex patchwork of private and public health systems, lack of reimbursement, formulary lists that favor reference products (8), and finally, little awareness and miseducation on the value and clinical benefits of biosimilars (9).
That said, we are seeing that some progress has been made since the first US biosimilar approval under the Biologics Price Competition and Innovation Act pathway. Adoption of biosimilars has translated into savings for the US healthcare systems. Take Kaiser Permanente as an example; this integrated healthcare network has saved more than $200 million since 2015 by adopting biosimilars. It then reinvested these savings into improving patient access and care (10).
We are also pleased to see the US Congress taking steps to help improve patient and provider awareness of the benefits of biosimilars. One example is the introduction of the Advancing Education on Biosimilars Act. This is a new law that calls for the establishment of a website and the development of educational materials, to help bolster understanding of the terminology and standards related to regulatory approval and licensing of biologic products, biosimilars, and interchangeable biological products.
We will always give our best to speed access to biosimilars – but that does not mean we win every single time.
Is there also a problem with litigation and bad players intentionally trying to keep competitors out of the market?
Life science companies depend on intellectual property rights to drive and fund innovation. Sandoz respects valid intellectual property while also challenging patents that we think should not prevent the launch of biosimilars. For decades, Sandoz's commitment to challenging patents has driven access to affordable and high quality biosimilars for patients around the world. We will always give our best to speed access to biosimilars – but that does not mean we win every single time. Both Sandoz and Novartis believe that all parties to litigation regarding biosimilars should do all they can to ensure timely resolution of that litigation.
What changes would you like to see in the US – and elsewhere in the world – to increase biosimilar uptake?
There are changes that can definitely help unlock the potential of biosimilars for healthcare systems and patients in the US and across the globe. Improved access to biologics (including biosimilars) starts with improving capabilities to both diagnose and treat patients in the first place. In addition, regulatory reimbursement and other barriers, including misinformation, continue to delay access to biosimilars and tie up limited resources. I believe there is an ardent need to focus on the following areas to increase adoption of biosimilars:
Improve awareness and understanding of the value of biosimilars among physicians and patients (especially in the therapeutic areas that new biosimilars will soon start to enter).
Fight misinformation about biosimilars. Healthcare providers and patients must believe in and receive honest, truthful information that builds their trust in biosimilars.
Adopt policies that incentivize the use of biosimilars, while making sure to stimulate long-term sustainability of the market (gain sharing, allowing multi-winner tenders, criteria beyond price that values quality, supply sustainability, and services to patients and clinicians).
Streamline reimbursement mechanisms and bureaucratic measures to accelerate biosimilar adoption from day one.
In the US, there are also certain additional policies that can help; for example, authorizing a temporary add-on payment to healthcare providers in Medicare Part B to increase prescription and use of biosimilars (as opposed to the current system, which encourages prescribing the most expensive option), and including biosimilars in the formularies of all Medicare Advantage and Part D plans without burdensome administrative and financial obstacles.
How big is the perception problem when it comes to biosimilars?
It's certainly a barrier that we must still overcome. Healthcare professionals play a significant role in biosimilar adoption. They are responsible for identifying the most appropriate treatment options and for discussing these options with their patients, enabling them to make an informed choice.
A recent literature review found that both US and EU physicians were largely unaware of biosimilars as safe and effective treatment options, despite plenty of evidence demonstrating that biosimilars are safe and effective, with no interruption to therapeutic outcomes upon switching (11,12,13).
Patient awareness and understanding of biosimilars is low, with only 6 percent of patients surveyed in the EU and the US being aware of biosimilars, and less than a third of patients in advocacy groups (15). Without adequate support from an informed healthcare professional, patients may resist switching from their existing treatment (a reference biologic) to a biosimilar medicine because they fear a compromise in safety and quality. Patients are going to have questions if their therapies are changed, so it is beneficial to have a straightforward dialogue and answer their top five or ten questions.
The most salient educational message for all stakeholders is that an approved biosimilar is expected to match the reference biologic in terms of safety and efficacy with no clinically meaningful differences(15,16). Furthermore, biosimilars are approved by the same regulatory authorities and manufactured to the same high-quality standards as reference biologic medicines (13,17).
There have been significant strides toward bridging the gap in biosimilar adoption, with plenty of tools and resources available. In Europe, the EMA has taken the lead on biosimilars education by providing comprehensive information guides for patients and healthcare professionals.
As we see an increasing number of biologics coming off-patent in newer therapy areas like multiple sclerosis and ophthalmology, we need to make early efforts to lay the groundwork for the acceptance of biosimilars through robust education programs that can help combat misinformation and disparagement campaigns.
Can you share Sandoz's journey so far?
Sandoz started the world's first biosimilar development program in 1996 and was the first pharmaceutical company to receive biosimilar approval in Europe, Japan, Canada, and the US. From the outset, we had full confidence in the potential of these medicines and the benefits that they could bring to both patients and healthcare systems.
In the early years, adoption was slow. However, with every new biosimilar, we are seeing an acceleration, as stakeholders learn from previous launches and build on existing policies. Europe has been a key driver for our success, creating a clear biosimilar approval pathway and providing a leading example for other markets.
In terms of the development and launch of biosimilars, is there sufficient variety?
Over the next 10–15 years, many biologics will come off-patent – in numbers we have never seen before. And that can only lead to further biosimilar competition in existing and new therapy areas. We believe this provides a great opportunity for biosimilars to deliver even more benefits for both patients and healthcare systems.
Our research and development efforts are focused on areas of unmet needs, and we are moving into a broader set of therapy areas. Furthermore, we have a pipeline of over 15 molecules, with plans to add at least one molecule per year.
Receive content, products, events as well as relevant industry updates from The Medicine Maker and its sponsors.