Business & Regulation
Business Practice
What's Going On With Amgen and Horizon Therapeutics?
FTC files lawsuit to block the acquisition
Stephanie Sutton | | 2 min read | News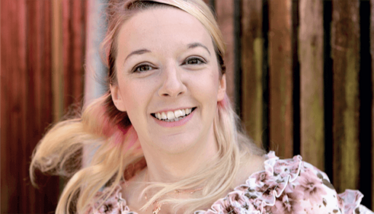 One of the biggest pharma new stories to grab media headlines recently is the fact that Amgen's acquisition of Horizon Therapeutics has hit a bump in the road. There was a bidding war for Horizon late last year, with Amgen coming through with its offer of $28 billion. Now, the Federal Trade Commission has filed a lawsuit to block the deal. The problem hinges around two of Horizon's drugs, which are on the market with no competition. A statement from the FTC says the deal "would enable Amgen to use rebates on its existing blockbuster drugs to pressure insurance companies and pharmacy benefit managers (PBMs) into favoring Horizon's two monopoly products – Tepezza, used to treat thyroid eye disease, and Krystexxa, used to treat chronic refractory gout. Neither of these treatments have any competition in the pharmaceutical marketplace."
FTC's Bureau of Competition Director Holly Vedova goes on to say, "Rampant consolidation in the pharmaceutical industry has given powerful companies a pass to exorbitantly hike prescription drug prices, deny patients access to more affordable generics, and hamstring innovation in life-saving markets. Today's action – the FTC's first challenge to a pharmaceutical merger in recent memory – sends a clear signal to the market: The FTC won't hesitate to challenge mergers that enable pharmaceutical conglomerates to entrench their monopolies at the expense of consumers and fair competition."
The use of the words "first challenge" is a little ominous, and it's clear the FTC will be looking at deals closely in the future. The move has reportedly been backed by Regeneron's CEO.
Amgen has issued its own statement in response. "The FTC's claim that Amgen might "bundle" these medicines (offer a multi-product discount) at some point in the future is entirely speculative and does not reflect the real world competitive dynamics behind providing rare-disease medicines to patients. And we committed that we would not bundle the Horizon products raised as issues; however, the Commission still decided to pursue this path."
Amgen is looking to find a path to allow the transaction to close by mid-December.
What are your thoughts? Are you surprised by the FTC's move or was it inevitable given that high drug prices continue to be a controversial topic? Let me know your thoughts: [email protected]
Receive content, products, events as well as relevant industry updates from The Medicine Maker and its sponsors.