Business & Regulation
Drug Delivery,
Translational Science,
Advanced Medicine,
Business Practice
What's New from The Cell + Gene Curator?
History made as CAR T comes to China, bad news for Biogen and Tmunity, and the first reported case of partial functional recovery in a neurodegenerative disease after optogenetic therapy… What's new from the Cell + Gene Curator?
James Strachan |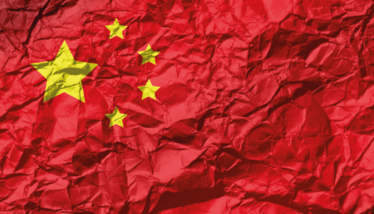 You can sign up for our weekly Cell + Gene Curator newsletter at https://www.texerenewsletters.com/cellandgene
History was made this past month as China's National Medical Products Administration (NMPA) approved the country's first CAR T-cell therapy – Yescarta (1). Born of a joint venture between Kite and Fosun (Fosun Kite), which was established in April 2017, the approval was granted based on the results of a bridging trial, in which 79.2 percent of patients achieved a response after a single infusion, according to Lead Investigator Zhao Wei-li.
It will be fascinating to see how Fosun Kite's pricing, reimbursement, and scale-out strategies compare with what we've seen so far in western markets. One dose of Yescarta costs US$373,000 in the US, but some analysts expect the price to be considerably lower in China. Brad Loncar is hearing $150,000 to $200,000, for example (2).
Wang Haopeng, a CAR T expert and professor at the ShanghaiTech University, said: "I suspect they will set a lower price in China because the market will become much more competitive once more domestic companies produce their own CAR T-cell products" (3). He added that some imported drugs in China have lost their market shares because of their high price tags.
Sticking with Kite, they entered into a strategic partnership Shoreline Biosciences to develop allogeneic, iPSC derived NK and macrophage cell therapies for a variety of cancers (4). Under the terms of the agreement, Shoreline will receive an upfront payment and will be eligible to receive additional payments totaling over $2.3 billion. The news came just a couple days after Shoreline announced a deal with BeiGene, which is also focused on NK cell-therapy development (5). BeiGene also signed a deal with Strand Therapeutics to develop mRNA-based treatments for solid tumors (6).
Elsewhere, The UK Cell and Gene Therapy Catapult is bringing together over 20 organizations to assess process analytical technologies (PAT) within the cell and gene therapy industry. "The industry needs to make a giant leap in terms of analytical capability and the dynamic use of information to control and improve processes, product and costs," said CGT Catapult CEO Matthew Durdy (7).
"Process analytics is a significant component of the major manufacturing barrier that is preventing the commercialization of therapies for patients," said Jason C. Foster, CEO of Ori Biotech, which joined the consortium (8).
There was some bad news for Biogen, as their Phase 3 gene therapy study in choroideremia failed to meet its primary or key secondary endpoints (9). The experimental therapy was a product of Biogen's $800 million acquisition of Nightstar Therapeutics in March 2019 (10).
"Though we are disappointed by the results of the STAR study, we are hopeful that the clinical insights gleaned from this study may help to shape therapeutic innovation for inherited retinal diseases including choroideremia, so that in the future there may be treatment options for the community affected by these debilitating disorders," said Katherine Dawson, Head of the Therapeutics Development Unit at Biogen.
Tmunity also suffered a serious setback, as the company was forced to shut down their lead program for prostate cancer after two patients died following CAR T-cell therapy. Oz Azam and Carl June explained that they were initially shocked at how well the therapy was performing, in an interview with Endpoint News (11). But the two deaths in the small study forced a rethink.
"What we are discovering is that the cytokine profiles we see in solid tumors are completely different from hematologic cancers," said Azam. "We observed immune effector cell-associated neurotoxicity – ICANS. And we had two patient deaths as a result of that."
"We didn't see this coming until it happened," said June. "But I think we'll engineer around just like we did with tocilizumab back in 2012."
Finally, cell and gene societies were busy publishing advocacy papers over the past month.The Alliance for Regenerative Medicine, EFPIA, and European Association for Bioindustries have called for advanced therapies to be exempt from EU GMO legislation, which they argue hurts Europe's ability to attract clinical trials and delays patient access (12).
"An exemption from GMO requirements will make the EU a more attractive region for clinical development of gene therapies and could accelerate European patients' access to these potentially life-saving medicines," wrote the coalition in a paper accompanying the press release (13). "Despite recent initiatives coordinated by the European Commission to facilitate and reduce discrepancies across the EU regarding the application of the GMO requirements, it remains particularly difficult to conduct multicenter clinical trials with ATMPs containing or consisting of GMOs involving several EU Member States."
Unproven stem cell therapy is a global problem that requires a global solution, according to three experts. The researchers called for a WHO Expert Advisory Committee on Regenerative Medicine to tackle the issue at the international level and provide guidance (14). "The WHO committee can harmonize national regulations; promote regulatory approaches responsive to unmet patient needs; and formulate an education campaign against misinformation," wrote the Lawrence Goldstein Science Policy Fellows for the International Society for Stem Cell Research.
"People at the conference thought I'd lost my mind."
We had a plethora of research breakthroughs to choose from this month. For example, researchers partially cured a patient's blindness with an AAV-vector encoding algae genes. The international team engineered a light-sensitive protein called ChrimsonR, which is found in unicellular algae, and then inserted them into modified viruses that were injected into one of the patient's eyes. With the treated eye, and while also using engineered goggles, the patient was able to locate, count, and touch different objects. "This is the first reported case of partial functional recovery in a neurodegenerative disease after optogenetic therapy," said the authors (15).
But it's safe to say the research was initially treated with skepticism. "People at the conference thought that I lost my mind to propose to put genes from algae [in] humans," said Botond Roska, corresponding author on the paper in an interview with Salon (16). "Indeed, one participant told me that he hopes that I do not think seriously that this approach will ever be used in humans."
In another interesting early stage study, researchers from UC Davis found that MSC infusions can reduce the amount of the virus causing AIDS, boost the body's antiviral immunity, and repair/restore the gut's lymphoid follicles damaged by SIV, the non-human primate equivalent of HIV (17). The team believes MSCs would nicely complement current HIV treatments. "The antiretroviral drugs can stop the fire of the viral infection but cannot restore the forest of the lymphoid tissue compartment," said Satya Dandekar, senior author of the paper (18). "The MSCs would rejuvenate the field and bring back immune vitality."
Sticking with stem cells, Salk Institute researchers have developed a new and more efficient way to create beta cells, which brought blood sugar under control in a mouse model of type 1 diabetes (19). The team took a stepwise approach, involving a cocktail of chemicals, to produce beta cells from hPSCs. With existing methods, only about 10 to 40 percent of cells become beta cells, but the team were able to achieve yields of about 80 percent.
Researchers from the Keck School of Medicine of USC created collecting duct organoids – potentially a key building block for assembling a synthetic kidney. The team started with a population of ureteric bud progenitor cells, which formed organoids resembling uretic buds – the branching tubes that eventually give rise to the collecting duct system – using a cocktail of molecules (20). They then used an additional molecular cocktail to push the ureteric bud organoids to reliably develop into even more mature and complex organoids that resemble the collecting duct system, which helps maintain the body's fluid and pH balance by concentrating and transporting urine.
We also saw base editing show promise, as researchers converted the mutated allele that causes sickle cell disease into a non-pathogenic variant to rescue healthy globin production in mice (21). The team, led by David Liu, the co-inventor of base editing and co-founder of Beam Therapeutics, designed a new base editor that can turn a T base into a C, mimicking an ultra-rare, yet functional, hemoglobin variant.
Moving through to an approved gene therapy, Novartis announced positive long-term Zolgensma data. The company's Phase 3 SPR1NT trial shows that all children with spinal muscular atrophy treated with Zolgensma achieved event-free survival, were independent of respiratory and nutritional support, and met the primary endpoint of sitting independently for ≥30 seconds. As the press release points out (22), the results present a remarkable contrast with the natural history of SMA Type 1, which leads to progressive and irreversible loss of motor function and, if left untreated, often results in death or the need for permanent ventilation by age two.
Finally, I thought I'd leave you with a quote from Peter Marks, CBER Director, who spoke at the ISCT's Annual Meeting about potency assays – and what the FDA is looking for.
"The concept of looking at potency as you get late in your process is not working out real well. All too often, people are getting pretty far along, spending millions and millions of dollars in clinical trials, only to find out that when they move to a new manufacturing site [...] they seem to lose a lot or all of their activity. That's a problem. We need to back up some, particularly for cell based products, and think about potency early on. Perfect is the enemy of good. We may not know what the perfect critical quality attribute is for a product. But pick a few things and measure them – the same way each time. At least this way you've removed some variability."
This article is based on a selection of the breakthroughs that have recently been featured inThe Cell + Gene Curator – a weekly newsletter covering the latest news and research in the cell and gene therapy space. Subscribe for free at: https://www.texerenewsletters.com/cellandgene
Receive content, products, events as well as relevant industry updates from The Medicine Maker and its sponsors.
Fosun Kite (2021). Available at: https://prn.to/2UtbGkG
Brad Loncar (2021). Available at: https://bit.ly/3qpLkvM
Sixthtone (2021). Available at: https://bit.ly/365tOUB
Shoreline (2021). Available at: https://bit.ly/2UDspSD
Shoreline (2021). Available at: https://bwnews.pr/2UrviFR
Strand Therapeutics (2021). Available at: https://bwnews.pr/3jkpWXg
Catapult (2021). Available at: https://bit.ly/3A83o2e
Ori Biotech (2021). Available at: https://bit.ly/3h2KXmI
Biogen (2021). Available at: https://bit.ly/2UBr1Qq
Biogen (2019). Available at: https://bit.ly/3jgusGm
Endpoints (2021). Available at: https://bit.ly/3vWdHTI
EFPIA (2021). Available at: https://bit.ly/35RKNtq
ARM, Hum Gene Ther [Online ahead of print] (2021). http://doi.org/10.1089/hum.2021.058
Z Master et al., Stem Cell Reports, 16, 6, 1435-1445 (2021). https://doi.org/10.1016/j.stemcr.2021.05.004
J Sahel et al., Nat Med (2021). https://doi.org/10.1038/s41591-021-01351-4
Salon (2021). Available at: https://bit.ly/35OyzBC
MG Weber et al., JCL Insight, 6, 12 (2021). DOI: 10.1172/jci.insight.149033
UC Davis (2021). Available at: https://bit.ly/3xPW6y2
H Liu et al., Nat Comm, 12, 3330 (2021). https://doi.org/10.1038/s41467-021-23525-x
Z Zeng et al., Nat Comm, 12, 3641 (2021). https://doi.org/10.1038/s41467-021-23911-5
GA Newby et al., Nature (2021). https://doi.org/10.1038/s41586-021-03609-w
Novartis (2021). Available at: https://bit.ly/3qpNcoi