Business & Regulation
Digital Technologies,
Business Practice,
Standards & Regulation,
Trends & Forecasts
Why We Need Patient-Centric Pharmacovigilance
Using advanced technologies to harness patient information and drive improved safety is not an option – it's a necessity
Saba Darvesh | | Opinion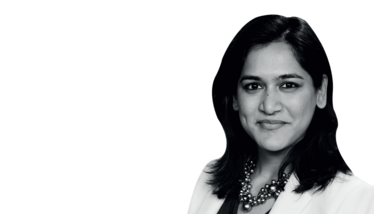 Today's pharma companies collect vast amounts of data on patient experiences with new drugs and therapies. Indeed, this information holds great power and plays a key role in drug reviews and approvals. However, the increase in patient-reported safety data also poses challenges; increases in pharmacovigilance workloads makes it harder for safety leaders to identify true safety signals and trends from data sources. For example, I know of one biotech pharmacovigilance team that was processing more than 200,000 individual case safety reports (ICSRs) in 2017 – up from 84,960 in 2007 (1). This doubled workload increases the risk of manual error – and the lack of standardization in data analysis introduces an additional layer of complexity to the problem because more time and resources are needed to aggregate information (2).
Put simply, the industry must look for better ways to effectively and efficiently use patient data. Many of the pharmacovigilance systems used today date back to the 1990s. Strict guidelines from regulators haven't helped encourage companies to embrace newer systems, but many recognize that something must be done to ensure the continued quality of drug products.
Some companies are turning to CROs for data processing, though typically only low-risk, high-volume functions like processing non-serious cases. But even the demand for these services is expected to increase. By 2026, experts predict that outsourced pharmacovigilance services are expected to reach $10.6 million (3). Another solution is to look at modern pharmacovigilance tools. By bringing together information while streamlining scientific and regulatory processes, new digital tools help introduce automation and efficient information sharing. In my view, these tools will become increasingly important as regulatory requirements become more stringent to protect patients. Take the EU's product safety master files (PSMFs) – documents to describe the pharmacovigilance activities conducted by market authorization holders; their detailed nature can introduce additional layers of complexity to the pharmacovigilance process. Here, cloud-based systems can play a significant role in supporting end-to-end processes by standardizing data and helping all stakeholders keep a close eye on the document revisions and updates that must be sent to pharmacovigilance teams and filed with regulatory authorities.
The increasingly complex regulatory picture around pharmacovigilance is also mandating stronger connections between pharmacovigilance and quality management systems (QMS) for improved operational efficiency and compliance. Thus, pharma companies will need to automate QMS systems to manage the updates coming in from local regulators more effectively and to exchange drug safety information more efficiently. These connections could be enabled by cloud-based systems, which can offer greater visibility into standard operating procedures, corrective and preventive actions, change control, and training – and allow more reliable tracking of key performance indicators.
Another digital tool that should not be overlooked when optimizing pharmacovigilance processes is artificial intelligence (AI), which can be used to automate error-prone, manual processes. AI-based technologies leverage real-world data from patients' electronic health records and insurance bills to improve drug safety monitoring and the prediction of drug safety trends. Using AI to mine other data sources too, such as social media, online patient communities, and call center data can provide further insights into adverse events. Its ability to accelerate otherwise slow processes should be a point of consideration for the companies who still rely on paper to handle these crucial functions. Using AI to assist in the processing of high volumes of ICSRs can significantly streamline safety reporting and analysis, and allow teams to focus on more severe cases.
Given the state of the safety data landscape, companies should seek out a digital solution that has been designed with ease of use in mind, perhaps including interactive dashboards, intelligent automation, and notification prompts. As the field progresses, connectivity between pharmacovigilance and other cross-functional digital systems will become a key requirement to ensure that patient safety is protected and risk reduced.
Certainly, the initial steps towards adoption may seem daunting but, in the long run, they will have significant benefits for both pharmacovigilance providers and the patients eagerly awaiting treatment options.
Receive content, products, events as well as relevant industry updates from The Medicine Maker and its sponsors.
Clinical Leader, "How to Use Pharmacovigilance Methods to Detect Safety Issues" (2015). Available at https://bit.ly/3Biastg.
Global Market Insights, "Pharmacovigilance Outsourcing Market Share, 2026 Forecast," (2019). Available at https://bit.ly/2YxLhVf.
S. Stergiopoulos, M. Fehrle, et al., "Adverse Drug Reaction Case Study Practices in Large Biopharmaceutical Organizations from 2007 to 2017," Pharmaceut. Med 33(6) 499-510 (2019).