Business & Regulation
Standards & Regulation
Will it Really Be "Built Back Better"?
We look at how various associations and stakeholders are reacting to the Build Back Better Act
Stephanie Sutton |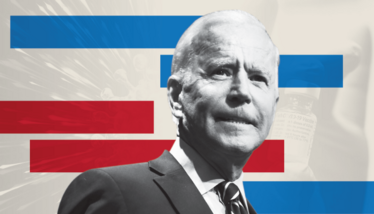 Original Photo by Gage Skidmore / CC BY
In the US, discussions around drug pricing are intensifying as Joe Biden's Build Back Better bill moves onto the Senate after being passed by the House of Representatives. Biden describes the Act as a "giant step forward in carrying out my economic plan to create jobs, reduce costs, make our country more competitive, and give working people and the middle class a fighting chance."
The Act includes a number of provisions around drug pricing and healthcare. Here's how various stakeholders in the US have reacted.
Michelle McMurry-Heath, President and CEO of the Biotechnology Innovation Organization:
"We have repeatedly warned that the legislation will create billions of dollars in market distortions and unintended consequences for patients. It will have enormous implications in what research investments are made and if important new classes of medicines can attract the funding they need to get from the bench to a patient's bedside.
"The biopharmaceutical sector is one of the most vibrant and vital pieces of America's economy. Legislators were forced to spend over $2.8 trillion in stimulus money because of the pandemic, but now they eagerly enact price controls and other anti-innovation policies targeting the very industry that ended the pandemic. As drafted, the legislation punishes vaccines, orphan and rare disease therapies, and complex gene sequencing drug discovery platforms – including the one that led to the COVID vaccine – amongst other egregious policies."
Stephen J. Ubl, PhRMA President and CEO of PhRMA:
"The consequences of this heavy-handed drug pricing plan will make a broken insurance system worse and throw sand in the gears of medical progress. It will stifle continued innovation after a medicine is first approved, discourage the introduction of generics and biosimilar treatments, and undermine the robust competition that has made the Medicare Part D program a success for millions of seniors. Meanwhile, the bill doesn't address perverse incentives in the system that are leading to higher costs for patients. This is a disappointing day for patients, and I hope the Senate will reject this flawed drug pricing plan and deliver the more balanced approach patients deserve."
Dan Leonard, President and CEO, AAM:
"The House-passed Build Back Better Act (H.R. 5376) threatens the only segment of our health care system that consistently drives prices down for patients. For more than three decades, generic medicines have provided savings of up to 95 percent off brand-name drug prices through robust competition. The nascent biosimilar industry is demonstrating similar potential, having cut the growth of oncology pharmaceutical spending in half in just one year.
"The Association for Accessible Medicines (AAM) strongly opposes the inclusion of generics in the inflation-based rebates and the House approach to Medicare negotiations because they will result in reduced patient access to more affordable medicines."
David J. Skorton, President and CEO, and Karen Fisher, Chief Public Policy Officer, both at the AAMC:
"The AAMC applauds the House for advancing the Build Back Better Act, which would take important steps toward alleviating the physician shortage, diversifying the physician workforce, improving access to care for people in underserved urban and rural communities, strengthening public health infrastructure, and addressing long-standing health inequities."
Bruce Siegal, President and CEO, America's Essential Hospitals:
"We support the goals of the Build Back Better Act to expand access to health care coverage and strengthen our health care workforce, but we cannot accept the damaging cuts this legislation would make to funding for hospitals that care for low-income patients and underserved communities."
Lauren Aronson, Executive Director of the Campaign for Sustainable Rx Pricing:
"CSRxP applauds House lawmakers for advancing prescription drug pricing solutions as part of the Build Back Better Act that add to the unprecedented momentum to hold Big Pharma accountable and deliver relief from out-of-control prices for the American people. CSRxP commends lawmakers for advancing solutions to cap out-of-pocket costs for seniors and keep drug companies' price hikes below the rate of inflation. We look forward to continuing to work with policymakers on additional market-based solutions to address the crisis of prescription drug affordability created by Big Pharma's egregious pricing practices."
Receive content, products, events as well as relevant industry updates from The Medicine Maker and its sponsors.