Business & Regulation
Business Practice,
Marketing
Yes to Integration; No to Silos
How to get ahead in digital marketing in the health and pharmaceutical industries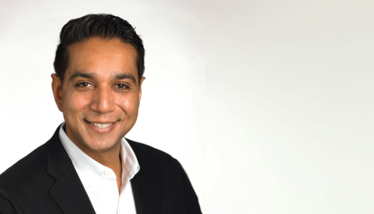 Sai Rangarao has worked in a number of big pharma companies, including Novartis, Sanofi, Celgene, and Amgen, where he has helped to build and launch blockbuster treatments in multiple therapeutic areas. Today, he is Vice President, Head of Marketing and Commercial Operations at BioDelivery Sciences International. We speak with him about how pharmaceutical companies of all sizes can enhance their digital marketing and provide meaningful ROI measurement that accurately predicts and presents success to stakeholders.
Why is a digital marketing plan an essential part of the overall commercial strategy?
For us, digital marketing is critical to commercial strategy because our customers and key audiences engage with digital platforms every day. It's a smart way to reach them.
In any industry, digital plans should be part of a company's commercial DNA. Successful marketers do not look at digital media as a separate tool or driver and never let it become siloed away from all other elements of an overall marketing strategy.
Are digital budgets increasing because of the pandemic?
The pandemic shifted the way we all operate; in-person events were canceled and face-to-face visits with customers were no longer possible. For those reasons, there was a big shift to digital engagement – and digital budgets increased. When traditional activities were put on hold, digital media and communications stepped in to close the gap.
Our current approach is now more consistent with pre-pandemic investment levels, while still recognizing the importance of digital platforms to our overall success.
What are the factors for determining digital marketing success?
Success in any type of marketing relies on keeping the customer at the center of everything you do. Whether your customers are patients, caregivers, healthcare providers, or other stakeholders, understanding their individual experiences is paramount. Once you understand their perspectives, you can gain insight into the best ways to communicate and engage, particularly in the digital sphere.
In digital communications between you and your customers, you should ensure that you are adding true value to each individual's experience – showing that each person is recognized for who they are and what they might need. This rule applies to both the message you are conveying and the channel through which you reach them. If those elements are aligned, the ROI and performance metrics will pull through.
In the case of metrics, it is always important to have a strong measurement plan. Your system should not only demonstrate ROI, but also understand the evolution of your efforts in an objective manner. At our company, we have a principle; we deploy nothing without a sound measurement plan in place. With such a plan, you will have constant awareness of your stance in the marketplace and how you are performing. It allows you to be agile in a fast-moving digital environment, which serves as a foundation for future success.
At what stage of the product lifecycle is it best to deploy digital marketing strategies?
I firmly believe that digital marketing strategies should be included in the makeup of a pre-commercial plan. This sets the stage for digital evolution early in a product's lifecycle. Digital communications help generate the necessary awareness prior to an official product launch, then aid in enhancing product education and relaying the overall value story throughout the product lifecycle.
What are the best ways to integrate digital campaigns and traditional marketing?
Digital campaigns and traditional marketing really should not be separated; there should be one cohesive plan illustrating how the entire ecosystem works. The digital component should follow your brands' vision and strategic imperatives meticulously. The best marketing happens when all channels generate messages in unison and the end stakeholder is receiving those messages in a "surround sound" manner.
In addition, remember that digital marketing should not be approached as a siloed activity, and that its potential must not be overlooked. When digital media is core to the plan and delivers on strategic objectives, pharmaceutical marketers seize a tremendous opportunity to connect effectively and efficiently with their customer bases.
Receive content, products, events as well as relevant industry updates from The Medicine Maker and its sponsors.