Discovery & Development
Drug Discovery
Media panels in AAV process development
The use of media panels for AAV process development shows improved media development efficiency and flexibility
Erica Wehling | | 3 min read | Practical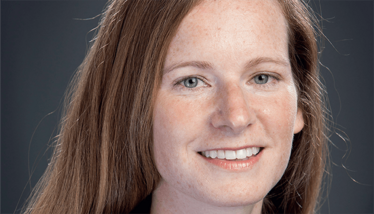 Over the last few years, it's become clear that gene therapies have the potential to offer life-changing treatment options for previously untreatable and debilitating illnesses. Within the field, adeno-associated viral (AAV) vectors have emerged as a popular gene therapy delivery platform following the successful regulatory approval of several AAV-based treatments.
Currently, AAV vectors are often manufactured in mammalian HEK 293 cell cultures, due to the relatively high transfection efficiency of the process and the favorable growth characteristics of this cell type. However, due to the complexity of AAV particles, process development for AAV-based gene therapies can be challenging. This difficulty has been compounded by the accelerated approval pathways that regulators have implemented to help improve access to these therapies, requiring developers to define their process earlier.
To overcome these challenges, gene therapy developers are increasingly taking new approaches to optimize process development. One such approach is the use of media screening to help improve the efficiency of cell culture media development.
Developing a formulation that meets the specific requirements of the HEK 293 cell line—and of the selected construct—can often require creating a custom formulation through media blending or supplements. Compared to choosing a catalog or "off-the-shelf" option, this can be time-consuming and expensive. Therefore, streamlining this process can be crucial to enable developers to keep their timelines on track and their projects within budget.
Media and feed panels are generally ready-to-use formulations that incorporate numerous key nutrients. These panels are also developed and supplied with a defined experimental protocol to simplify the evaluation process. By using a media and/or feed panel and the associated protocol, developers can quickly identify formulations and key components that drive AAV titers and quality, as well as HEK293 cell growth.
Although the implementation of such panels within AAV development workflows has been a relatively recent development, the panel-based approach itself is not a new concept. In fact, panels are a well-established part of monoclonal antibody (mAb) manufacturing process development.
Since the successful regulatory approval of the first therapeutic mAb in 1985, the market has grown rapidly with more than 100 therapeutics now approved. One of the key driving forces behind this growth was the transition from hybridoma cells to higher-performing mammalian cell lines. Due to their improved process performance attributes, use of Chinese hamster ovary (CHO) cells quickly redefined mAb manufacturing productivity and they became the most popular cell type for mAb production.
Following this development, the need to maximize mAb titers and maintain consistent quality became paramount. Moreover, accelerating speed-to-market was essential to enable manufacturers to remain competitive within the thriving industry landscape. Together, these factors put many mAb manufacturers in the same position as gene therapy developers today: seeking to improve the efficiency of process development for their cell line.
The solution? Selecting high-performing clones and using media and feed panels designed for CHO cells to tailor formulations. Through panel-based approaches, many mAb developers successfully streamlined their media development and optimization process and went on to achieve commercial success.
Having seen first-hand the success that can be achieved by using panels to streamline and optimize the development of CHO cell culture media, I am confident that they have the potential to have an equally transformative effect on the gene therapy industry. By following in the footsteps of mAb manufacturers, AAV developers now have the opportunity to dramatically simplify their process development workflows.
The primary benefit of using media and feed panels for AAV process development is the improved efficiency of media development and the flexibility to adapt to each HEK cell line and construct. Additionally, as panels are typically composed of formulations designed specifically for AAV production, developers can be confident in the scalability and manufacturability of their final formulation. As a result, using a panel-based approach can also reduce the risk of delays when transitioning to commercial manufacturing, further helping developers improve speed-to-market and meet accelerated regulatory timelines.
Ultimately, it is crucial to remember that this approach has further benefits in addition to helping AAV developers reach the market faster. As a result of developers meeting higher yields and gaining control over their process, patients can gain access to these groundbreaking treatments, enabling them to improve their quality of life.
Receive content, products, events as well as relevant industry updates from The Medicine Maker and its sponsors.