Discovery & Development
Analytical Science,
Drug Discovery,
Advanced Medicine
The Genetic Advantage
Genetic insights may offer shortcuts along the clinical development pathway, bringing new therapeutics to market faster
Kevin Clifford | | 4 min read | Opinion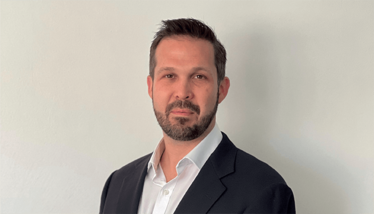 There has been significant investment at an ever-increasing rate – both in academia and industry – toward developing new therapeutics across disease areas and scientific approaches. In 2019, the US pharmaceutical industry invested $83 billion on research and development, roughly 10 times the amount invested in the entirety of the 1980s (adjusted for inflation) (1).
Yet the challenges of bringing potential therapeutics through preclinical and clinical studies and across the regulatory pathway are many. With 90 percent of drug candidates failing in clinical trials (2), investment in biomedical science – no matter how promising it may seem – comes with substantial risk. However, some overlooked technologies may help de-risk the path to market, particularly for clinical-stage biotech companies. Genetic analysis tools are one example; in my view, genetic testing may make some clinical studies more efficient and, ideally, accelerate drug candidates through the clinical development path.
According to a 2020 publication exploring cost efficiency in clinical trials involving novel therapeutics, the two most significant factors influencing trial cost are i) the number of participants required to demonstrate a treatment effect and ii) the number of provider visits taken by those participants throughout the trial (3).
The first challenge is one drugmakers can potentially address with genetic testing by better screening participants to identify those most likely to respond. Genetic testing technologies can identify disease and drug response biomarkers and pathogen genes that may either put a person at risk or suggest a positive outcome, helping to screen participants early and optimize cohorts to maximize trial efficiency. Genetic information can also reveal risk factors that can be used to ensure participant safety and enable quantitative analyses to assess efficacy and dosages. With more stringent cohort screening, clinical investigators could accelerate the pace of clinical trials, propelling drug candidates through the pipeline and minimizing expenses.
Thus far, clinical trials in oncology have dominated the playing field of studies that use genetic analysis. It's easy to understand this prevalence; clinical attrition rates are particularly high in cancer trials. With risk stratification and pharmacogenomics offering tremendous benefits for both clinicians and patients, drug developers are using genetic analysis to explore every therapeutic modality to prevent and treat cancer.
In the infectious disease field, demand for COVID-19 vaccines and treatments led to a surge in clinical studies of novel vaccines and therapeutics. Genetic analysis has been critical in these trials to localize points of infection, quantify viral load, evaluate response to vaccine or treatment, and investigate the reasons for significant differences in individual responses. Genetic association studies are helping to determine drug priorities by identifying variants associated with COVID-19 susceptibility and severity, increasing chances of demonstrating treatment response.
Genetic analysis has also been used in sickle cell disease and malaria trials and may similarly help increase the chances of success in bringing new therapeutics to market for these disease areas.
There's significant evidence that the use of genetic analysis has shortened enrollment periods for clinical trials. In 2021, trials using genetic technologies enrolled participants 1.84 months faster than those that did not, and projections estimate that trials initiated in 2025 with genetic analysis could enroll 3.53 months faster (4).
Companies around the world and of all sizes are leveraging genetic analysis tools to expedite their clinical trials. Some companies, such as Novartis, Johnson & Johnson, Celgene, and Amgen, have begun more than 20 such trials each dating back to 2014 (4). From 2014 to 2021, 1,700 clinical trials relied on genetic analysis (4) During that period, the number of clinical trials using genetic tools grew year-over-year by 56 percent, with 172 trials initiated in 2014 and 269 by the end of 2021. This trend suggests that increasing numbers of clinical trials will use genetic analysis in the future.
Genetic analysis offers myriad opportunities to increase productivity and efficiency in clinical development. As competition in the biotechnology and pharmaceutical industries continues to soar, companies should increasingly turn to genetic analysis tools to help accelerate trials and improve time to market.
Receive content, products, events as well as relevant industry updates from The Medicine Maker and its sponsors.
US Congressional Budget Office, "Research and development in the pharmaceutical industry" (2021). Available at: https://bit.ly/3T0OOCG.
H Dowden, J Munro, "Trends in clinical success rates and therapeutic focus", Nat Rev Drug Discov, 18, 495 (2019). DOI: 10.1038/d41573-019-00074-z.
TJ Moore et al., "Variation in the estimated costs of pivotal clinical benefit trials supporting the US approval of new therapeutic agents, 2015–2017: a cross-sectional study," BMJ Open, 10, e038863 (2020). DOI: 10.1136/bmjopen-2020-038863.
Thermo Fisher Scientific, GlobalData, "Genetic insights for biopharmaceuticals: Propelling drug candidates into therapeutic assets" (2022). Available at: https://bit.ly/3gdqeQF ‌