Discovery & Development
Drug Discovery
Expanding Targets for ADCs
Adcendo has signed an antibody drug conjugate licensing deal with DualityBio
Marwan Alsarraj | | 2 min read | News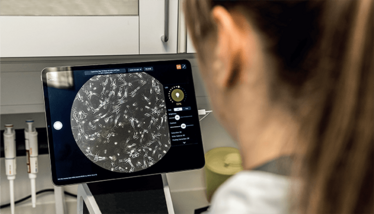 After entering into a licensing agreement with DualityBio earlier this year, Adcendo is now further extending the collaboration to look at even more antibody drug conjugate (ADC) targets.
"Based on the agreement, new targets will be evaluated under the material transfer agreement with Duality's linker-payload platform, designed to generate ADCs with superior safety profiles, sustainable payload delivery and release in tumors, and efficient bystander killing of antigen low and negative cells. Following evaluation, Adcendo has the option to gain access to Duality's next generation ADC platform," explains Christoffer Nielsen, Chief Operating Officer at Adcendo.
According to Nielsen, the past few years have seen significant breakthroughs in the constituent technologies of ADCs, helping increase safety and efficacy against a wide range of tumors – and leading to the clinical and commercial successes of ADC molecules, such as Padcev, Enhertu, and Trodelvy.
"Although there has been a surge of next-generation payload and conjugation technologies to further improve the therapeutic window of ADCs against established targets, there have not been many novel ADC targets to cover additional indications and patient groups", says Nielsen. "At Adcendo, ADC development focuses on high unmet need opportunities, met also by addressing novel ADC targets, such as our lead program targeting the uPARAP receptor for mesenchymal tumors. All of our first-in-class programs arise from deep biological insights into our targets, as well as targeted indications, and a deep understanding of coming up with an optimal ADC construct given the outstanding non-clinical, research and clinical development experience of our team. Having access to a next-generation payload platform from our partners at Duality, enables us to pursue our corporate vision to become a leading European ADC company."
Adcendo is not the only company to partner with DualityBio as of late. The China-based company also announced a deal with BioNTech earlier this year that gave BioNTech access to two experimental topoisomerase-1 inhibitor-based ADCs.
Receive content, products, events as well as relevant industry updates from The Medicine Maker and its sponsors.