Discovery & Development
Drug Discovery,
Drug Delivery,
Clinical Trials,
Formulation,
Trends & Forecasts
ADCs: Still Room for Improvement!
Antibody drug conjugates are starting to transform cancer treatments, so let's maintain the momentum
Antoine Attinger | | Opinion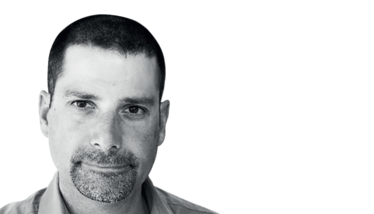 By Antoine Attinger, Associate Director, Pharmacology & Screening at Debiopharm
In the early 1900s, German Nobel Prize scientist Paul Ehrlich proposed the concept of the "magic bullet." For me, antibody-drug conjugates (ADCs) are about as magic as bullets get. And I believe ADCs have the potential to dramatically change cancer treatment. By combining monoclonal antibodies specific to antigens present on particular tumor cells with highly potent anti-cancer agents, we gain high lethality toward the targeted cancer cells while leaving healthy cells unharmed. Not magic, but scientific knowhow!
The US FDA approved its first anticancer ADC, Mylotarg, for CD33-positive acute myeloid leukaemia (AML) patients aged over 60 in 2000. And though there have only been 10 more approvals since then, more than 80 ADCs are in clinical trials today – ranging from phase I to phase III (1). And I am pleased to say we are in that list with promising phase II results for the treatment of B-cell malignancies. Our ADC specifically targets the CD37 antigen of the surface of B-cells to release a toxic DM1 payload (2). We hope to eventually offer an alternative therapeutic target for the treatment of diffuse large B-cell lymphoma (DLBCL), a type of non-Hodgkin lymphoma, and other B-cell malignancies. In addition to DLBCL, various forms of cancer including leukemia, ovarian, and breast cancer have been impacted by targeted therapy – and hopefully there will be much more to come for patients!
Targeted therapy through ADCs can be also used in conjunction with other therapies, provided side effects are minimal. Improved understanding of the mechanistic basis of ADC activity will enable the possibility of combining therapies with other agents, including immunotherapy, therefore enhancing the ability to undergo simultaneous treatments.
In my view, however, there is still room for improvement – both in terms of ensuring safety of the patient and the effectiveness of the treatment. Right now, intense research is tackling four main challenges ahead of ADC optimization. First, almost by definition, ADCs must be able to specifically identify a target that is highly expressed on tumor cells and minimally expressed on healthy cells and tissues – and that is not an easy task! Second, diffusion into the tumor mass can be difficult because of the inherent size of antibodies; smaller entities, such as antibody fragments, are being developed to improve tumor penetration. Third, the cytotoxin needs to be potent enough to have a sufficient cancer-killing effect when released into cancer cells. Fourth, the chemical linker that connects the antibody to the cytotoxin must be stable enough in the blood circulation to avoid systemic toxicity – while also being able to rapidly release the payload when the ADC is inside the cancer cells. This latter challenge is a particularly vibrant area of research, with new generations of linkers being continuously explored.
The progress we've witnessed so far should motivate further exploration into the potential benefit that ADC technologies can bring to cancer patients worldwide. I firmly believe that ADCs will continue to pave the way to meeting unmet needs in oncology – as long as we remain focused on those four challenges.
Receive content, products, events as well as relevant industry updates from The Medicine Maker and its sponsors.
U Hafeez et al., Molecules, 25, 4764 (2020).
"Debiopharm's CD37 antibody drug conjugate shows promising phase II results for the treatment of B-cell malignancies," (2021). Available at: https://bit.ly/3moJ2vA