Discovery & Development
COVID-19,
Vaccines,
Formulation
Battling the Blood Clots
Why are some COVID-19 vaccines linked to blood clots? Researchers have a theory...
Stephanie Sutton |
In a preprint paper, researchers claim to have found a potential explanation as to why certain COVID-19 vaccines are causing blood clots in a small number of recipients (1). Rare blood clots accompanied by low platelet levels have been reported in AstraZeneca-vaccinated individuals worldwide and acknowledged by regulators, including the EMA, which has released advice for healthcare professionals (2). The side effect is very rare and the EMA considers the benefits of the vaccine to outweigh the risk. The AstraZeneca vaccine is not the only vaccine affected; fatal blood clots have also been reported in a small number of people after receiving J&J's COVID-19 vaccine, which also uses an adenoviral vector.
Scientists are now scrambling to understand why the blood clots occur. Rolf Marschalek, Director of the Institute Pharm Biology and Director of the Diagnostic Center of Acute Leukemia at Goethe University, Germany, theorizes that the vaccines may lead to "vaccine-induced COVID-19 mimicry syndrome" in some people. The paper describes how the viral vector technology could deliver the genetic code of the SARS-CoV-2 spike protein to the cell nucleus instead of the cytosol, where parts of the spike protein splice, leading to the production of soluble spike protein variants. In rare instances, these variants could trigger blood clots. Marschalek and colleagues say they have experimentally validated their theory using a nuclear transcribed spike open reading frame in a splice reporter system.
In the paper, the authors say, "Soluble Spike variants together with newly built antibodies against Spike protein as well as the highly specific blood flow conditions in the central venous sinus of the brain may result in the rare but severe events after vaccination observed with ADZ1222/Vaxzevria. Noteworthy, the vaccine from Johnson & Johnson appears to carry fewer splice donor sequences, especially SD506 and SD3614, which are the strongest predicted splice donor sites in the AZD1222 sequence. This may explain the ~10-fold lower incidence of severe side effects with the Johnson & Johnson vaccine when compared to the AZD1222 vaccine."
In addition, the problem should theoretically be absent from mRNA-based vaccines because the delivered mRNA is only translated into surface antigen, so there is no possibility of nuclear splice events. The authors suggest that the spike open reading frames in viral vector-based vaccines could be re-optimized to avoid unintended splice reactions.
The full paper is available online.
Subscribe to The Medicine Maker Newsletters
E Kowarz et al., "Vaccine-Induced Covid-19 Mimicry" Syndrome: Splice reactions within the SARS-CoV-2 Spike open reading frame result in Spike protein variants that may cause thromboembolic events in patients immunized with vector-based vaccines," [Preprint] (2016). DOI: 10.21203/rs.3.rs-558954/v1.
EMA, "Vaxzevria: further advice on blood clots and low blood platelets" (2021). Available at https://bit.ly/3wSmSWd.
About the Author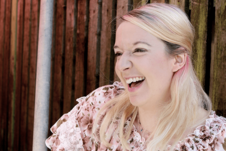 Stephanie Sutton