Discovery & Development
Vaccines,
Translational Science
Beyond the Storm
What happens after COVID-19?
Stephanie Sutton | | Quick Read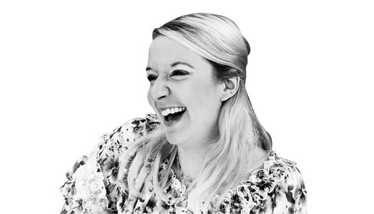 Back in 2017, we explored what healthcare and pharma might look like in 100 years' time (1); the experts I spoke with were intrigued by the premise, but were quick to point out that it's hard to predict what will happen in five years' time – and so virtually impossible to imagine a world in 2100 (although they still tried!). As 2020 has proven, even six months can seem like a very long time. The term "COVID-19" didn't exist in November 2019, but by mid-March it was a household name, with most of us living in lockdown, trying to come to terms with how quickly a black swan event can transform our lives.
Right now, I don't know what 2021 will look like, but I do know that a single revolutionary medicine or vaccine could significantly transform the COVID-19 outlook. And the whole research and development community is working hard to bring us that breakthrough sooner rather than later.
But what lies beyond COVID-19? There are many diseases that could benefit from all the collaborative effort and funding being poured into COVID-19. What if the world could rally around malaria or tuberculosis in the same way? Vaccines and treatments already exist for TB, but it still killed 1.4 million people in 2019 (2). Experts have also expressed concerns about the pandemic's impact on the treatment of other infectious diseases (3); once the COVID-19 storm passes, it's likely we'll need a thorough reassessment of global healthcare priorities.
Where else can the wider pharma industry develop partnerships to bring about drastic improvements? Manufacturing seems like one area that could benefit; most vendors work alongside pharma partners, but few vendors work together – or with partners outside the industry – to develop truly revolutionary tools. And yet, working together seems like the fastest way toward disruptive change.
On that note, our cover feature for the November issue looks at one provocative (and, if successful, disruptive) direction: the ability to synthesize biologic medicines in any location – even on Mars. Sound far-fetched? in this issue, scientists explain how it is possible, perhaps offering us a glimpse of what could lie on the post-pandemic horizon.
Receive content, products, events as well as relevant industry updates from The Medicine Maker and its sponsors.
The Medicine Maker, "November 2017 Issue of The Medicine Maker" (2017). Available at https://themedicinemaker.com/issues/1017
WHO, "Tuberculosis" (2020). Available at bit.ly/3mZQ6NE.
Nature, "How to stop COVID-19 fuelling a resurgence of AIDS, malaria and tuberculosis," (2020). Available at go.nature.com/3exUqAJ.