Discovery & Development
Business Practice,
Contract Development Services,
Trends & Forecasts,
Contract Manufacturing Services
Changing Mindsets
Sitting Down With... Vivek Sharma, CEO of Piramal Pharma Solutions.
Vivek Sharma |
How did your career in pharma begin?
I never actually intended to pursue a career in the pharma industry. I trained as an accountant, so science and the pharma industry as a whole were far removed from my expertise. I then moved into business operations and ultimately I found that I was pretty good at doing things nobody else wanted to do!
I made it to a private equity firm in Boston and became an operating partner where I helped a portfolio of companies to do better. I amassed experience in Asia, Europe and North America, and worked with a broad spectrum of companies – from pharma to the music industry! And it was all exciting because I was continuously learning, growing and contributing.
I fell fully into the pharma industry by chance. At a social event, I met Mr. Piramal, the owner of Piramal Pharma Solutions. He was looking to add talent to the company at the corporate level to help Piramal's businesses do better and acquire more companies. He offered me a job. I was excited by his vision for the company, the field of healthcare, and the innate potential it possessed. So, I accepted his offer without actually having a specific role within the company.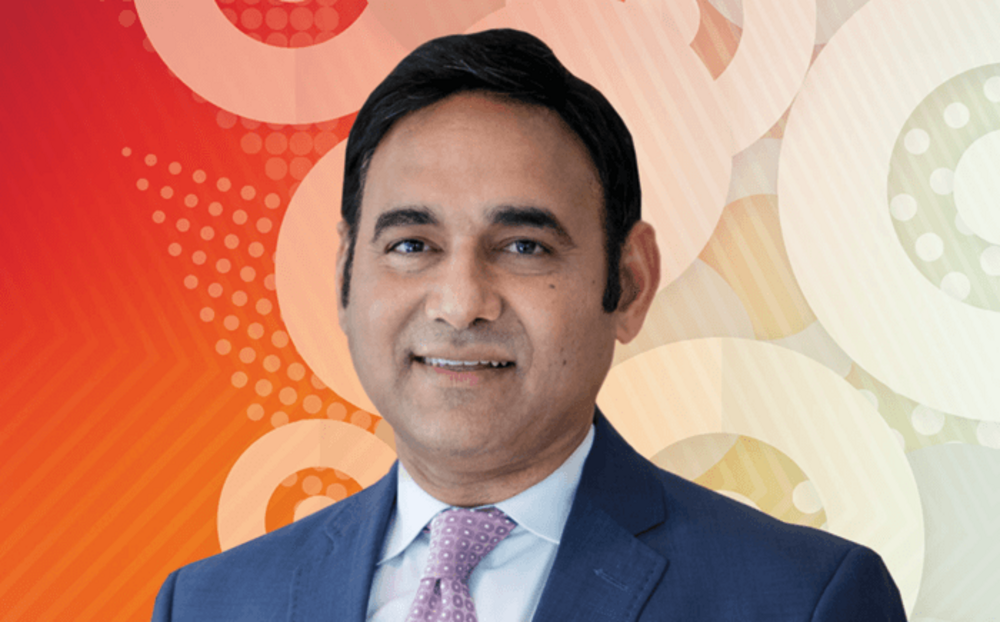 How did you find yourself in the role of CEO?
Initially I was in a corporate office looking at various businesses within the Piramal portfolio and it was clear that the Piramal Critical Care business wasn't living up to its potential. I took it upon myself to project the growth of the company and present it to the owner. His response was, "Well if this is the situation, why don't you go and run it?" And so that's what I ended up doing!
How did you cope with the challenges of the new role?
Fortunately the business ended up doing even better than I projected, but I still have moments where I think to myself, "Oh my, what am I doing now?" I don't have a scientific background and people like to remind me of this, but I am an optimist and I have a strong sense of self-belief – and I am also a big believer in the power of working together. I've surrounded myself with great scientific advisers, and as a company we are constantly on the lookout for great talent.
What was the key change that you made to the company?
It is a little difficult to explain exactly what problem I solved. Piramal Critical Care had the same market, products and employees when I began working with them as they did before I was ever a factor in the equation. I made no changes to these things. What I focused on was the mindset within the company.
It is my belief that everyone wants to improve and, initially, I think there was a lack of ambition when it came to the company's true potential. I wanted to give people guidance, leadership and a vision. I firmly believe that a business truly succeeds when everyone involved with it connects to a higher purpose. Of course, monetary and short-term benefits have positive effects, but when people connect to something bigger – something that they are really passionate about – they begin to see work as more than just a job. After working on the Critical Care business, I moved to the Pharma Solutions business, which had struggled in the past. I've now been here for four or five years and I'm proud to say we are one of the leading providers of pharma services all over the world. We have done acquisitions, simplified our business, simplified the structure, and made sure we keep the focus on customers and patients.
Why is it important to keep in mind the patients?
We always used to see ourselves as a service provider, which is still true. We are a contract manufacturing company and we must serve our customers, but we also have to put the patients first – these are our final customers after all. Recognition of this role has really motivated our employees, as they are now able to see the rewarding impact of their work. We are all saving human lives. Keeping the focus on patients means that we provide a lot of feedback to the pharma companies we work with about their products and approaches. As a service provider, there are limitations in what we can do, but I am very proud that our feedback is often considered and used to direct positive change.
What's the secret to helping companies get to market faster?
Collaboration is crucial. Though we are bound by the laws of confidentiality, we work with our customers to look at best practices that allow us to add value to their businesses. We want them to be successful because their successes are also our successes! Right now, the pharma market is very competitive so one of the biggest trends is the need to reach the market fast. Depending on the market size, delays can result in increased costs for companies, or they can lose out on significant market share if a similar product reaches the market first. Every day counts, and I believe a collaborative approach is the best way to move products through the pipeline faster.
What are you plans for the future of the company?
Our goals for the near future all involve growing our customer base – ultimately, we want to serve more patients! It is inspiring to know that our work revolves around making our lives and our livelihoods purposeful. We are at a very exciting juncture for the company right now. Our demand is higher than our supply and although this presents many business challenges, it also gives us the opportunity to expand even further. I'm excited by the prospect of exploring new therapy areas and technologies.
Enjoy our FREE content!
Log in or register to gain full unlimited access to all content on the The Medicine Maker site. It's FREE and always will be!
Login
Or register now - it's free and always will be!
You will benefit from:
Unlimited access to ALL articles
News, interviews & opinions from leading industry experts
Receive print (and PDF) copies of The Medicine Maker magazine
Register
Or Login via Social Media
By clicking on any of the above social media links, you are agreeing to our Privacy Notice.
About the Author
Vivek Sharma