Discovery & Development
Drug Delivery
Delivering Change
Alternative delivery routes for large-molecule drugs are sorely needed – could a new consortium lead the way?
sponsored by Catalent
Welcome to the fourth and final part of our series, "Connecting the Dots in Drug Delivery". So far, we have examined the challenges facing formulation scientists, explored the options for improving bioavailability, and caught a glimpse of the toolbox of 2025. A common thread has been the need for greater collaboration between industry and academic partners. Here, we take a closer look at an example of this collaboration in action – the Non-invasive Macromolecule Delivery Consortium (NMDC), spearheaded by the Catalent Applied Drug Delivery Institute. To find out more, we spoke with two key figures in the consortium.
Better Biologics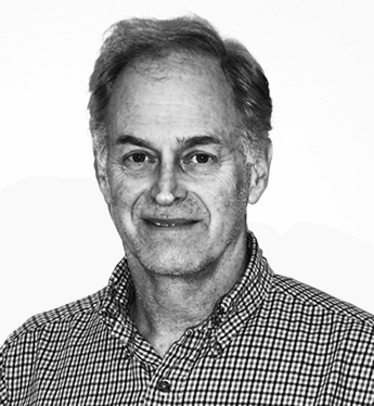 How did you get into drug delivery?
My training was all over the map – I studied biochemistry and biophysics, and embarked on the path to a medical degree, but then decided to get my PhD in anatomy and cell biology instead, before returning to biophysics for my post doc. I then put my multidisciplinary skills to good use in the pharmaceutical industry, optimizing biopharmaceutical drug delivery systems for ALZA and Genentech. After that, I got involved with several biotech start-ups, before returning to academia in the UK, first at Cardiff University and now the University of Bath, to search for answers to more fundamental questions.
What are your main research areas?
My group is focused on overcoming the barriers that limit macromolecular uptake of pharmaceuticals. The body's barriers have a series of endogenous mechanisms that prevent the casual uptake of large molecules to protect us from environmental intoxication. By looking at how certain pathogens successfully overcome these endogenous mechanisms and enter the body, my group hopes to find ways to manipulate them for macromolecule delivery.
What did you set out to achieve with the NMDC?
When I was first contacted by Terry Robinson, Executive Director of the Catalent Institute, I immediately thought it was a very interesting approach that could do a lot to help advance the field. We decided early on that a key goal was to get industry and academics working together. Having worked in both sectors, I know that we need academics that think outside of the box and who can bring new ideas to the table, but just as importantly, we need industry people to assess whether those ideas are practical and to mold them into something that can be successfully developed. The goal of the consortium is to get this 'golden dialogue' to happen.
No easy task…
Over the years, big pharma companies have become more cautious about claims made regarding 'breakthroughs' in non-invasive macromolecular drug delivery – they have seen a lot of snake oil in the past. By getting open dialogue going at a very early stage to address the potential and the limitations of various technologies under development, we hope to avoid anyone getting burned. This dialogue has so far included a series of conferences and presentations, and the formation of four working groups in oral, transdermal, respiratory and ocular delivery.
What are some of the most exciting projects underway in this area?
There are some very interesting projects going on in ocular delivery. In recent years, advances in ocular delivery have really changed people's lives – before, conditions like macular degeneration invariably led to blindness, but now we have drugs that can stop that progression and even reverse it. However, current treatments typically require an injection into the eye every month, which is obviously not much fun for the patient. Researchers are now looking at controlled-release systems and other technologies to take that frequency down to once every 6 months or so.
Are you optimistic about the future for noninvasive delivery?
The pharma industry is traditionally cautious about taking a new path. They feel most confident using established models and strategies to bring new products to market. Drug delivery approaches that might overcome endogenous barriers of the body, however, are novel and thus there is no established regulatory path for developing these approaches. But from my conversations with the FDA, I understand that regulators are very interested in and supportive of new drug delivery techniques, which will be encouraging to companies. We want to bring representatives of regulators into the NMDC to get these conversations out in the open. Getting the regulatory bodies involved on board will be crucial; fortunately, the leadership within these agencies appears enthusiastic about the added patient value and societal impact that non-invasive macromolecular drug delivery can potentially achieve.
---
Non-invasive Macromolecule Consortium Working Group Co-Chairs

| | | | |
| --- | --- | --- | --- |
| Delivery Method | Academic Co-Chair | Industry Co-chair(s) | Catalent Scientific Lead |
| Oral | Dr. Edith Mathiowitz, Brown University | Dr. Siddhesh Patil, Takeda | Julien Meissonnier, Executive Board, Catalent Institute |
| Pulmonary/Nasal | Dr. Claus-Michael Lehr, University of Saarland | Dr. Ralph Niven, Novartis | Dr. Craig Davies-Cutting, Executive Board, Catalent Institute |
| Transdermal | Dr. Bo Michniak-Kohn, Rutgers University | Dr. Steven M. Wick, 3M | Dr. Ralph Lipp, Advisory Board, Catalent Institute |
| Ocular | Dr. Justin Hanes, Johns Hopkins University | Dr. Patrick Hughes, Allergan; Dr. Thierry Nivaggioli, Genentech | |
| Overall Chair | Randy Mrsny, University of Bath | | |
---
Breathing It In
Craig Davies-Cutting is Director of R&D for Inhaled Products & Technologies at Catalent and Co-Chair of the Pulmonary and Nasal Delivery working group of the NMDC.
How did you get involved with the NMDC?
Since completing my PhD on metered-dose inhalers, I've spent my career working with inhaled therapies. Over the years, there has been a lot of interest from pharma in the lung or nasal cavity as a portal for the delivery of macromolecules, and since joining Catalent I have been involved in a few early development programs involving large-molecule drugs. When the Catalent Institute set up the NMDC, I was in a good position to get involved in the Pulmonary and Nasal Delivery working group.
What makes inhalation an attractive delivery route for biopharma?
The lungs represent a very large surface area for delivery and so could offer a route for enhanced bioavailability and rapid-onset action. There are also commercial and regulatory precedents after the approval of two inhalable insulin products – Exubera in 2006 and Afrezza in 2014 – although Exubera was not a commercial success and was later discontinued.
How does the consortium work to advance research?
One of the best things about the Institute is that it is agnostic – the goal is to promote dialogue between industrialists and academics to highlight the key challenges within the drug delivery space. To that end, the NMDC held an inaugural meeting last year in San Diego, bringing together industrialists, academics and key opinion leaders, with interests in a wide range of delivery methods for macromolecules, from ocular to oral to pulmonary. It was a great meeting that got a lot of the questions out on the table. Since then, the various working groups have pulled together a synopsis of the key attributes and challenges associated with that mode of administration and begun to identify opportunities for advanced research.
What are the research opportunities for inhaled delivery?
For the pulmonary and nasal delivery working group, the most immediate priorities are:
Evaluating excipients for large-molecule delivery. There are no established excipients specifically for use with large molecules.
Establishing appropriate clinical biomarkers.
Developing in vitro models to clarify the mechanism behind clearance of large molecules from the lungs.
Get Involved
Non-Invasive Delivery of Macromolecules Conference 2016
18th – 21st February 2016 – Omni La Costa, San Diego, USA.
Chaired by Randy Mrsny (The University of Bath), Kinam Park (Purdue University) and Terry Robinson (Catalent Applied Drug Delivery Institute).
Key Themes:
• Addressing the challenges of non-invasive macromolecule delivery
• Alternate routes of delivery: oral, pulmonary, ocular, & transdermal
• Strategies for improved drug delivery
• Models to overcome biological barriers
Register at www.drugdeliveryinstitute.com/events
The Catalent Institute's Non-Invasive Macromolecule Drug Delivery Guide is available for download free from www.drugdeliveryinstitute.com/publications
Receive content, products, events as well as relevant industry updates from The Medicine Maker and its sponsors.