Discovery & Development
Drug Discovery
FDA Approves First OTC Contraceptive
Perrigo's once-a-day, over-the-counter Opill receives FDA approval following unanimous support from advisory committees
Jamie Irvine | | 2 min read | News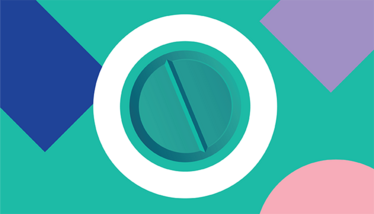 In what is considered by many to be a significant development for reproductive healthcare, the FDA has granted approval for Perrigo's Opill tablet for the country's first over-the-counter (OTC) oral contraceptive.
Statistics suggest that almost one third of adult US women face difficulties obtaining a prescription (or repeat prescription) for a contraceptive pill, patch, or ring. Frederique Welgryn, Perrigo Global Vice President for Women's Health, described the approval as "a groundbreaking expansion for women's health in the US, and a significant milestone towards addressing a key unmet need for contraceptive access."
Contrary to other estrogen- and progestin-based contraceptives, Opill only uses progestin, which means it can be used by people with a history of blood clotting or uncontrolled high blood pressure, according to the American College of Obstetricians and Gynecologists. Potential side effects are relatively mild but can include irregular bleeding, headaches, dizziness, nausea, increased appetite, abdominal pain, cramps, or bloating.
The drug received unanimous support from The FDA's Nonprescription Drugs Advisory Committee, and the Obstetrics, Reproductive, and Urologic Drugs Advisory Committee (ORUDAC) underscored the benefits of OTC access outweighing any associated risks.
The approval also aligns with developments from the federal government that could make health insurers accountable for covering all contraceptives approved by the FDA. Under the Affordable Care Act, insurance companies are required to cover women's preventative services, including birth control, but not over-the-counter methods.
In a statement, Senator Patty Murray, a Democrat from Washington state and the lead sponsor of the bill, said, "For the first time ever, women in this country will be able to walk into a pharmacy and pick up birth control without a prescription. But it's not enough for an over-the-counter birth control pill to be available to women, it has to be affordable, too."
Opill is expected to be available in store and online at leading retailers across the US in the first quarter of 2024.
Receive content, products, events as well as relevant industry updates from The Medicine Maker and its sponsors.