Discovery & Development
Drug Discovery,
Translational Science,
Advanced Medicine
Genetic Science and Sudden Infant Death Syndrome
The case of Kathleen Folbigg shows how far the field has come, but there are still no medical interventions
Stephanie Sutton | | 4 min read | Opinion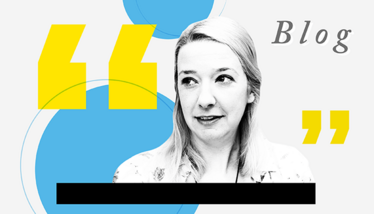 We all know how scientific understanding of genetics can influence drug development and is leading to incredible new treatments. But there was a prominent story in the news headlines in the last few weeks that shows how genetic science – and knowledge of genetic diseases – can affect lives in other ways.
In 2003, Kathleen Folbigg was sentenced to 40 years in prison (later reduced to 25 years) for the manslaughter of one of her sons, and for the murder of her three other children over a 10-year period. She was accused of smothering the children, who all died suddenly aged between 19 days and 18 months.
In June 2023, a full pardon was signed and she was released – because of revelations brought about by genetic research. As part of an inquiry into the case, scientists were asked to investigate whether there could be a genetic cause for the deaths of the children.
The research team sequenced the whole genomes of the mother and the children. All four children were found to have unusual genetic mutations. The mother and the two female children had a novel and functional calmodulin variant – CALM2 G114R – which could have caused sudden cardiac death. The two male children carried biallelic rare missense variants in the BSN gene, which has been linked to early onset lethal epilepsy in mice when deleted. The researchers say that further research on these variants will be required.
Do we know for certain that these genetic defects led to sudden infant death syndrome (SIDS) in the children and that the mother was not responsible? No – but it does create reasonable doubt, which is what has led to her release.
The Australian Academy of Science has acted as an independent scientific advisor to the inquiry. In a press conference, Chief Executive Anna-Maria Arabia said, "We are calling for law reforms such that the legal system can be more science-sensitive. We need especially new and emerging science to be able to inform decision making. Science needs to inform decisions wherever they are made, including in the justice system."
There is so much that we don't know about SIDS (sometimes known as cot death) and the topic can be controversial. There have been a number of instances where mothers have been deemed to be murderers and sent to prison after the sudden death of an infant (if you are interested in this topic, look into the UK cases of Angela Cannings, Sally Clark, and Trupti Patel). In the UK and other countries, some prosecutors apply Meadow's Law: "One sudden infant death is a tragedy, two is suspicious and three is murder until proved otherwise."
Increasingly, there is a realization that genetic factors can be involved in SIDS. According to a paper published by Siri Opdal and Torleiv Rognumm, "It is unlikely that one mutation or polymorphism is the predisposing factor in all SIDS cases. However, it is likely that there are 'SIDS genes' operating as a polygenic inheritance predisposing infants to sudden infant death, in combination with environmental risk factors. For genetically predisposed infants, a combination of, for instance, a slight infection, a prone sleeping position, and a warm environment may trigger a vicious circle with a death mechanism."
Uncovering these genetic mutations is no easy task. A paper published by Christine Keywan and colleagues notes, "Understanding the genetic factors predisposing some infants to SIDS is a substantially difficult task. In most disciplines of medicine, a biological condition is first discovered and thoroughly described prior to a genetic cause being successfully identified. However, in SIDS genetic research this has occurred in reverse: genetic testing and research has helped elucidate plausible mechanisms of death in SIDS. SIDS is understood as a heterogeneous condition, and we only have a crude understanding of what conditions contribute to the mechanisms responsible for its fatal outcome."
In 2019, Hannele Ruohola-Baker, professor of biochemistry at the University of Washington School of Medicine headed a multi-institutional study looking at mitochondrial trifunctional protein deficiency, a potentially fatal cardiac metabolic disorder caused by a genetic mutation in the gene HADHA. Newborns with the mutation cannot metabolize lipids found in milk and can die suddenly of cardiac arrest. At the time of publishing the work, Ruohola-Baker said, "There is no cure for this. But there is now hope, because we've found a new aspect of this disease that will innovate generations of novel small molecules and designed proteins, which might help these patients in the future."
Designing drugs suitable for newborns, however, is always a significant challenge, but the life sciences industry has shown that the future can be closer than we think. It wasn't that long ago that gene editing and cell therapies were considered blue skies academic work that would never work in real life. Eventually, there may be suitable treatments that can help prevent SIDS. And crucially, early screening is required so that tots at greater risk of sudden death can be identified.
In another example of positive steps forward, researchers from The Children's Hospital at Westmead reported on the identification of a potential biochemical marker in 2022 that could detect babies at risk of SIDS.
Slowly, progress is being made.
Receive content, products, events as well as relevant industry updates from The Medicine Maker and its sponsors.