Discovery & Development
Drug Delivery
One of the hurdles for anticancer treaments is the poor tumor penetration of therapeutic agents. Most existing drug delivery systems only transport drugs to tumor cells close to blood vessels but Ji-Ho Park and his team at the Korea Advanced Institute of Science and Technology believe that therapies could be delivered more uniformly by using exosomes. Exosomes can travel between cells and can therefore deliver the compound to the inner cells of the tumor.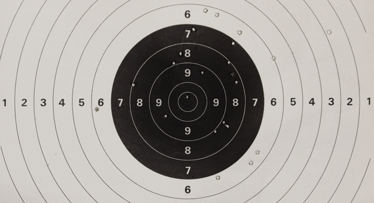 "In solid tumors, high interstitial fluid pressure and a dysfunctional lymphatic system impede the delivery of therapeutic molecules into the deep parenchyma at the center of the tumor. Nanoparticle formulations, such as the clinically approved PEGylated liposomal doxorubicin (Doxil) and albumin-bound paclitaxel (Abraxane), can alter the pharmacokinetics of drugs and enhance the permeability of tumor vessels. However, many of the therapeutic compounds delivered systemically through currently available nanocarriers remain predominantly in the perivascular region around the edge of the tumor, which reduces the overall therapeutic effect," says Park.
Park and his colleagues packaged a light-sensitive anticancer drug into exosomes using liposome-based cell engineering, with promising results. "We found that exosomes play a key role in intercellular migration of exogenous hydrophobic compounds through multiple cell layers," he says. "Using such exosome-mediated cargo delivery, we demonstrated that hydrophobic photosensitizers delivered to the plasma membrane of the outermost cell layer spread throughout the entire spheroid over a 48 hour period via intercellular migration of exosomes, resulting in significant therapeutic effects under irradiation."
Park adds, "We have received a lot of interest in the work. Many pharmaceutical companies and other people in the industry have asked us to utilize this tumor-penetrating delivery system for improving therapeutic efficacy and reducing systemic toxicity of many therapeutic compounds that failed when administered by themselves."
The team believe that their work has applications in a variety of diseases, to deliver chemotherapeutics across challenging tissue barriers.
Receive content, products, events as well as relevant industry updates from The Medicine Maker and its sponsors.
J. Lee et al., "Liposome-Based Engineering of Cells To Package Hydrophobic Compounds in Membrane Vesicles for Tumor Penetration," Nano Letters (2015), DOI: 10.1021/nl5047494.