Discovery & Development
Drug Discovery
How Custom Antibody Libraries Empower Therapeutic Antibody Bioassays
There are many ways to generate antibodies, but sometimes traditional methods don't deliver what you need. Custom antibody generation methods exist to help you create the best tool antibody for the job, but will you develop them in-house or turn to an external partner?
| 6 min read
sponsored by Bio-Rad Laboratories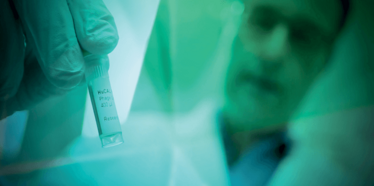 Over the past four decades, antibodies have proven to be tremendously powerful molecules. Their high specificity and high affinity make them very attractive for drug developers — both as therapeutics and as tools in the bioanalytical field.
The introduction of the hybridoma technique for the production of monoclonal antibodies was a pivotal moment that enabled antibodies with predetermined specificities to be generated, opening the gates for therapeutic applications. However, the reliance on murine systems resulted in unwanted immunogenicity through the human anti-mouse antibody (HAMA) response, and presented challenges associated with working with animals. Recombinant technology provides a mechanism for overcoming the issues of immunogenicity through the generation of humanized or fully human antibodies. Today, fully human antibodies are seen as the gold standard for antibody drug design, with phage display technology becoming one of the most popular in vitro screening technologies used to discover, select, and engineer therapeutic antibodies.
"Tool," or reagent, antibodies are also essential in drug discovery for bioanalysis and drug monitoring through immunoassays such as pharmacokinetic (PK) assays, which provide information on the drug absorption and metabolism, and anti-drug antibody (ADA) assays, which inform about the degree of immunogenicity against the drug.
It is essential that these bioanalytical assays to evaluate potential antibody drugs are robust and reliable to support proof of concept and toxicological studies, as well as to enable the transition into clinical phases. However, generating sensitive and selective tool antibodies can be challenging and time-consuming, and you may choose to outsource your project to an external partner to leverage their expertise.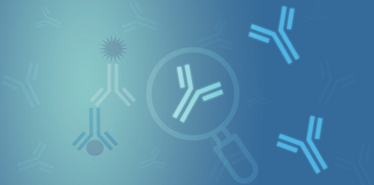 Meeting Stringent Requirements

In the field of recombinant human proteins for therapeutic effect, often endogenous proteins are used as templates and then engineered to enhance their biological properties versus natural proteins. Because these proteins can be widely distributed and/or have similar subtypes, their detection in the blood can be difficult, creating a challenge as a potential therapeutic moves from preclinical to clinical stage development. Consequently, highly specific assays are required to distinguish between the altered recombinant version and the endogenous protein – and assay design can require highly specialized anti-idiotypic tool antibodies that can distinguish between these versions. Design possibilities for these important tool antibodies can be expanded through custom methods that provide multiple antibody formats with improved specificity and selectivity for their targets.
These bioanalytical assays are essential when moving a potential therapeutic toward approval. Upon entering late preclinical stage, bioanalytical assays, which measure pharmacokinetics and immunogenicity of the compound, must be established to support proof of concept and toxicological studies to enable transition of the potential therapeutic antibody into clinical phases. Bioanalytical assays may also be used to characterize biological functionality, and/or monitor biomarkers. But what happens when an internal assay development project has taken months to identify clones generated through traditional methods yet has not yielded a suitable reagent antibody? In this case, specialized tools and expert knowledge may be required to obtain the reagent antibody needed to move your project to the next stage, which is where an external partner can provide much needed assistance and expertise.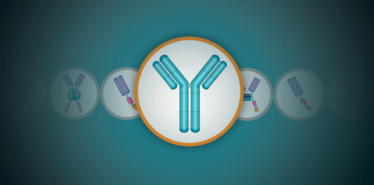 In-House Versus Outsourcing

For companies with significant resources, custom tools and approaches for antibody generation are often developed in-house. This has the advantage of providing full control over priority management, budgets, and timelines. Additionally, some companies who prefer to keep everything under their own roof may develop their own antibody generation platform, such as a phage library. The use of external libraries or tools, such as those developed by a third-party partner or contract research organization (CRO), can result in royalties or other fees, and negotiation may be required when it comes to patenting an antibody drug that results from using these external platforms.
As with many complex tasks, opting for in-house development demands highly specialized personnel and resources, and companies with constrained resources may feel that investing in this area will diverge from their focus. Even if a company possesses the scientific knowledge, they may be lacking personnel or facility resources to attend to all steps of the custom antibody development process. For these reasons, startups and small biotechs often rely on external partners to support them with specialized knowledge and capacity
Choosing an external company to partner with can prove a valuable investment, especially when working with challenging targets. Partner companies are generally better equipped and more familiar with many of the common challenges; they have also developed processes to overcome them. External partners specialize in the multiple processes involved and can use this expertise to design the best methods for custom antibody projects. Additionally, even when companies do possess the in-house capabilities, partnering with an external company can enable efforts to be diversified to maximize success – by combining both yeast and phage display approaches, for example.
When looking for the right partner, it is good practice to obtain a colleague's recommendation or discuss the project specifics with more than one facilitator to obtain information on budgets, timelines, and – most importantly – to establish requirements for success. The ultimate question for the decision should be: "Does this company have a track record of success?" By partnering with a company with a track record of delivering recombinant monoclonal antibodies targeting large molecule biologics, you can save time and increase your success rates by leveraging their expertise.
The use of consultants to parse out the pros and cons of these technical projects can be quite valuable. Smaller biotech companies in particular often rely on consultants to support them in critical aspects of their drug development process because consultants are well connected with a strong network and can suggest reliable providers for outsourcing custom tools. If a project's timeline is not constrained, scientific conferences and meetings where new technologies and services are presented are an excellent avenue for obtaining information and referrals.
In Summary

While internally developed tool antibodies have the advantage of being monitored and controlled by the company, it is not always wise to overstretch budgets or resources; smaller companies especially can benefit from the expertise of specialized providers or partners. Even if a company makes in-house antibody development a pivotal part of its strategy, it is still common to outsource other aspects, such as reagents for assays directly linked to drug functionality.
Partnering with a specialized tool antibody provider offers access to the latest technology and development platforms to ensure that you have a competitive edge and to free up bandwidth for other projects. Depending on your budget and timescales, it could be the ideal solution for your next project.
For more information about Bio-Rad visit bio-rad.com/atx
Receive content, products, events as well as relevant industry updates from The Medicine Maker and its sponsors.