Discovery & Development
Ingredients,
Small Molecules,
Bioprocessing - Upstream & Downstream,
Analytical Science
Know Thy Raw Materials
We asked customers what they wanted from their cell culture media suppliers and the reply was, "understand your raw materials". So nine years ago we set out to characterize and evaluate our raw materials – this is what we found…
Chandana Sharma |
From our perspective as a cell culture media supplier, there are hundreds of possible raw materials which could be in a formula, including amino acids, vitamins, fatty acids, and salts, many with multiple functional groups. Raw materials can come from any number of possible sources, and even the same ingredient from multiple sources. Some raw materials are very well defined and others may lack a complete profile. Understanding raw material differences has become vitally more important to companies like ours. Our customers strive to understand variability and the impact on their biomanufacturing process, they look to improve their cost to manufacture and reduce risk to the patient. So they look to us to know more about our raw materials. This is exactly what our customers told us in late 2008 when we carried out a survey asking what they expected from cell culture media suppliers – the clear message was that a thorough understanding of raw materials and potential variability was crucial. And so MilliporeSigma set out on an ambitious program of raw material characterization and evaluation.

At the time, MilliporeSigma was focused heavily on developing cell culture medium rather than its building blocks, so we had to take a step back and decide on a strategy. Variability in cell culture raw material is, of course, inevitable, but too much variability can impact the overall performance of the culture medium, bioprocessing parameters and the process output. A cell culture media can consist of 70 to 100 different raw materials and the variability is cumulative, so it needs to be controlled within reason. A good understanding of the raw materials and variability builds a good picture of the medium as a whole and its performance.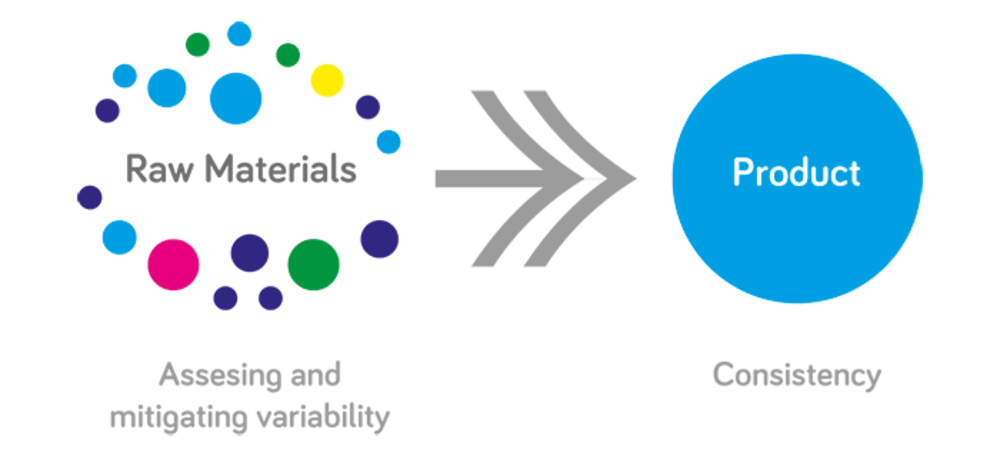 A question of variability
The first question for our characterization program was, what should we study? With hundreds of raw materials in our inventory, we had to pick and choose, so we performed a risk assessment to identify "high risk raw materials." From this we created a prioritized list of raw materials. We then undertook an orthogonal approach to characterize those materials, which included chemical and biological assessment. Chemical assessment was focused on understanding the impurity profile, whereas biological characterization was focused on understanding the impact of impurities or variability on cell culture processes.

Using the right tools and techniques for the study was vital to get the best data, which meant investing time and resources into approaches such as mass spectrometry, liquid and gas chromatography, and multivariate data analysis tools. On the biological characterization side, we developed high-throughput biological assays and markers. We took a dose-response approach and studied raw materials in multiple cell lines. There have been some remarkable advances in the sensitivity of analytical instrumentation in recent years, which allowed us to carry out elemental analysis at the parts per billion scale. Overall, we produced a tremendous amount of data and learned what variability was normal and acceptable for our raw materials, and what was not.
Our data can also be used to advise customers on the most suitable cell culture medium.
Understanding your partners
One aspect of our raw material characterization program was to study and understand the inter- and intra-lot variability of a given supplier. We had in excess of one hundred different raw materials, but for each of those we also had two to three suppliers (it's always advisable to have some redundancy in the supply chain and not be dependent on one supplier). If, for example, we had L-Lysine coming from supplier A, we had to understand the variability within supplier A, as well as suppliers B and C. Overall, we had to understand how each supply of L-Lysine might differ, and then examine how the variability could be minimized.

We also realized the importance of integrating the characterization program with our quality systems to proactively prevent any variability in raw material from impacting the quality of the final product. Today, we have a two tiered approach of screening changes in the raw material supply. We also have very good relationships with our suppliers and discussed our findings with them. For example, if there was a problem with a certain raw material then we collaborated with the supplier on how we could overcome this.
The most important finding was that our raw materials were relatively pure.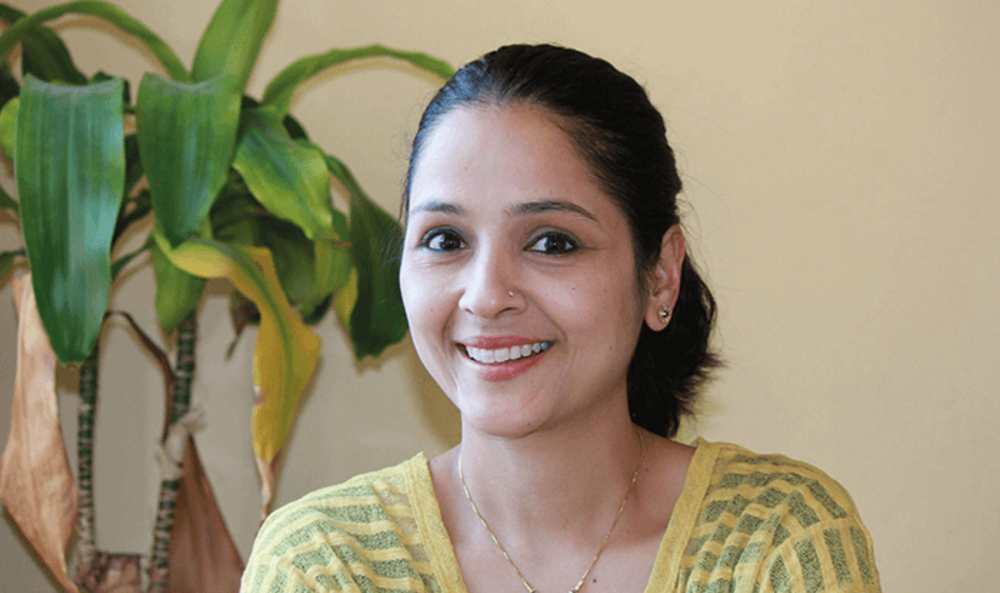 Knowledge is power
The most important finding was that our raw materials were relatively pure, especially the defined small molecules, which was a relief! When we did see variability, it was coming from trace metal salts or undefined raw materials like hydrolysates. The trace metals finding was surprising because it was not an initial focus of our study. This changed with the results and we ended up diving deeper into the topic of elemental impurities, particularly because it was so important for certain inorganic salts like sodium chloride. In time, we expanded elemental impurity testing to all major raw material groups, including amino acids, vitamins and more.

There will always be some variability in raw materials – since some of our raw materials are byproducts of other processes, and we may not even be the primary industry for it. We have taken steps to ensure that our suppliers are safe, but we need to appreciate that we are one of many customers so we also need to have mitigation and quality control procedures at our end. For example, we learned less than a one percent impurity in poloxamer 188 had a huge impact on cell culture processes, and have developed a quality control cell assay to detect and prevent entry into our supply chain. Thanks to our detailed study, we now have a great deal of information about our raw materials and the impact on cell culture. Information is never a bad thing – you may not choose to act on it, but it allows you to make informed decisions. Many of our customers have used the data we provide about our cell cultures to make changes to their formulations. For example, they may already know there will be a specific amount of manganese or copper as background impurity, so they can tweak their formulations or processes if necessary to account for the variability. Our data can also be used to advise on the most suitable cell culture medium for a given product. A biopharma company may require a cell culture medium with a certain amount of iron, but may have a product that is sensitive to zinc. Now that we have characterized the impurities contained within our raw materials, we can advise our customer that one of our raw materials, ferric citrate for instance, contains zinc. The customer might then ask what other sources of iron are available, to which ferric ammonium citrate might be the answer. We can then supply a cell culture medium that is tailored to the specific needs of the customer. I have seen many success stories where we have collaborated with our customers to overcome problems – all products are different and cell culture systems can be customized. Because of this, deep collaboration with suppliers is crucial. This is true for us with our suppliers, and also our customers.

Overall, the painstaking process of characterizing our raw materials and figuring out how they impact biological systems and our cell cultures has allowed us to be more transparent with our customers. It seemed like quite the task when we first embarked on the project almost a decade ago, but the hard work is now paying off in terms of deepening our relationships with customers and suppliers – securing the supply chain from top to bottom.

Chandana Sharma, PhD, is Head of Cell Culture Raw Materials, Upstream R&D, at MilliporeSigma.
Enjoy our FREE content!
Log in or register to gain full unlimited access to all content on the The Medicine Maker site. It's FREE and always will be!
Login
Or register now - it's free and always will be!
You will benefit from:
Unlimited access to ALL articles
News, interviews & opinions from leading industry experts
Receive print (and PDF) copies of The Medicine Maker magazine
Register
Or Login via Social Media
By clicking on any of the above social media links, you are agreeing to our Privacy Notice.
About the Author
Chandana Sharma