Discovery & Development
Drug Discovery,
Bioprocessing - Upstream & Downstream
Meet the New Wave of Therapeutic Antibodies
How increased biological understanding, endless creativity, and advanced technology are generating new antibody-based modalities with exciting potential
| 6 min read
sponsored by Bio-Rad Laboratories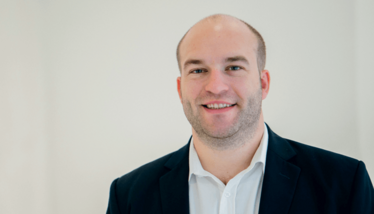 Featuring Conor Barry, Head of Development Sciences at Piramal Pharma Solutions and Jerome Boyd-Kirkup, Co-Founder and Chief Scientific Officer at Hummingbird Bioscience
Over the past two decades, our understanding of the immune system, protein engineering, and genomics has expanded greatly. Coupled with an improved knowledge of fundamental disease biology, these advances have led to new antibody-based modalities, such as antibody-drug conjugates (ADCs), bispecific antibodies, and more. Many biopharma veterans agree that there has never been a more exciting time to work in the field.
"Today, much of the innovation in developing new antibody-based therapies has focused on one of two approaches – either finding new antigen targets or engineering new non-natural functionality," explains Conor Barry, Head of Development Sciences from Piramal Pharma Solutions. "A good example of the former approach is the rise of immuno-oncology and checkpoint inhibitors over the past decade. We just need to look at the PD-1/L1 blockbuster quartet of Keytruda, Opdivo, Imfinzi, and Tecentriq, which had combined sales of almost $40 billion in 2021, to see just how important this class of antibodies has become."
Finding new targets for an existing modality is arguably the easier of the two approaches, which somewhat explains why checkpoint inhibitors have been so successful. However, one of the most promising new modalities is driven by the use of engineered antibodies.
Within the engineered antibody space, Barry cites ADCs as one key modality to watch. ADCs combine the targeting specificity of an antibody with the efficacy of a small molecule drug. This specificity opens the door to highly potent active pharmaceutical ingredients (HPAPIs), so the majority of ADCs in development to date have targeted oncological indications, coupling a tumor-targeting antibody with a cytotoxic small molecule. "The theory is that the combination of antibody and small molecule can reduce the side effects of traditional chemotherapies and target the efficacy to the tumor. And it works!" says Barry. "We can expect to see more and a greater variation of ADCs in the future."
Jerome Boyd-Kirkup, Chief Scientific Officer at Hummingbird Bioscience, shares Barry's optimism: "ADCs represent a modality that has demonstrated very compelling clinical benefit in recent years, enabled by significant advancements in technology to optimize a drug's therapeutic window. This modality, often referred to as 'magic bullets', offers the potential to exquisitely target cancer cells and treat patients with the possibility of fewer adverse side effects because the cytotoxic drug activity is focussed on tumor cells."
Another key class of engineered antibodies to watch is bispecifics. These are dual-targeting therapeutic antibodies that enable potential for novel functionalities, such as linking an effector to a target cell. Bispecific T-cell engagers, for example, have emerged as a promising treatment for cancers, where one arm recognizes the cancer cell and the other binds to T cells, exerting cytotoxic activity on tumor cells. Barry explains, "While a traditional antibody has two antigen binding sites, both sites are identical and recognize the same epitope. However, bispecifics are designed to recognize two or more antigens, and a vast array of different formats has been investigated. The potential of bispecifics to allow more selective therapies or direct immune responses is great, but success has been limited with around seven products approved by the FDA to date."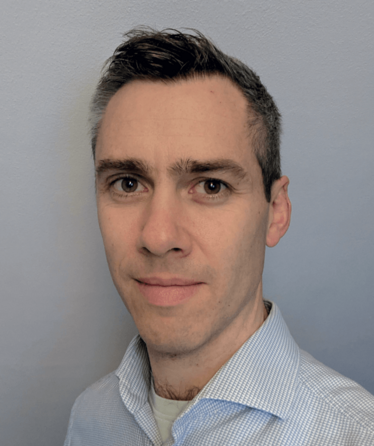 Innovations in antibody discovery

Antibody discovery, like any drug discovery, can be approached with high-throughput screening technologies to find effective lead candidates from large, somewhat randomized pools of potential candidates. High-throughput screening technologies, such as phage display, are very well established in the industry, but next-generation sequencing approaches are emerging as powerful tools that can allow even deeper insight into antibody populations.
Barry adds that adopting a more rational approach to antibody discovery is becoming an area of "intense" interest. "The use of AI and machine learning has already taken a strong foothold in the discovery and development of traditional small molecule drugs," says Barry. "The application of these technologies to the discovery of new biologics has the potential to fundamentally change how antibodies are discovered."
Piramal is not the only company keeping its eyes on AI, which is a hot topic throughout the pharma industry. In 2022, for example, GSK and Pfizer expanded their AI collaboration with Tempus and CytoReason, respectively. At Hummingbird Bioscience, AI is being used to help de-risk drug design. Boyd-Kirkup says, "With the advent of ChatGPT, AI is a hotly debated topic. As an AI-enabled drug discovery and development company, the field of antibody and other biologic modalities is rapidly moving towards realizing the long-held ambition of generating at scale in silico, liability de-risked protein and antibody designs capable of recognizing and binding to desired epitopes."
The recent publication of over 200 million predicted protein structures by Google DeepMind's Alphafold demonstrates just how powerful AI technologies can be when applied to biological systems. From increasing our understanding of the complex interplay of biological signaling pathways, to its ability to accurately predict and model antibody-antigen interactions in silico, AI looks set to offer a huge boost to antibody discovery.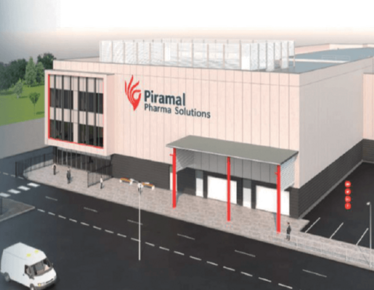 A challenging but exciting future

Looking ahead, Barry expects even greater innovation in antibody therapeutics. "The ability to supercharge antibodies to selectively turn on or off our own immune response, or to add non-natural functionality in the form of an attached small molecule, really is exciting," he says. "We can already see some of the applications of these modalities in the approved checkpoint inhibitors, ADCs and bispecifics. The creative ideas behind these therapeutics were exactly that – just ideas – only a few short years ago. It is not difficult to imagine new possibilities such as ADCs that deliver immunomodulatory drugs or steroids, or even oligonucleotides for gene editing. It will be exciting to see just what new applications for ADCs become reality in the future."
Boyd-Kirkup looks forward to more technological advances. "We predict that further developments in high throughput expression, screening, and characterization of proteins/antibodies may have the biggest impact on biopharma in 2023," he says. "We hope that biopharma will remain dynamic with continued investigation of new innovative medicines for hard-to-treat diseases." Like Barry, Boyd-Kirkup believes that the ADC class holds a great deal of promise. "I expect in the coming years to see more approvals and more diversification beyond the current clinical settings, extending beyond oncology and the conjugation of cytotoxics to the conjugation of other payloads or functional molecules that can trigger different effects on the target cells."
Certainly, the advances in the increasingly dynamic antibody field are cause for excitement. A rapidly expanding wealth of knowledge from fundamental research, coupled with the continual development of new technologies and approaches, is driving the field ever forward. Moreover, due to improved manufacturing processes, the costs associated with antibody therapies are slowly being eroded.
Though there may still be challenges ahead, the future impact of antibody-based therapies on our ability to tackle complex diseases and improve patient care is all but set in stone.
For more information visit:
hummingbirdbioscience.com & piramalpharmasolutions.com
Receive content, products, events as well as relevant industry updates from The Medicine Maker and its sponsors.