Discovery & Development
Advanced Medicine,
Drug Discovery,
Translational Science
New Frontiers in ADC Development
While setbacks have held antibody drug conjugates (ADCs) from reaching their true potential, many in the industry remain confident in the ability of these products to boldly go where other therapeutics have failed to. But will these therapeutics live up to the ever-growing expectations surrounding them? Here, we explore the thoughts of industry experts on ADCs and share their predictions.
Maryam Mahdi | | Longer Read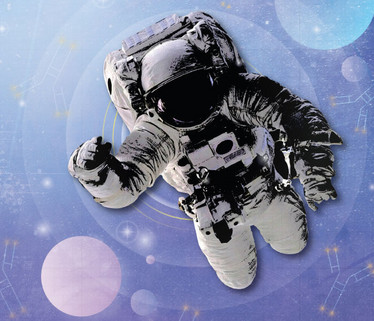 The ADC field has seen many setbacks; is the pharma industry still positive about the future of these therapies?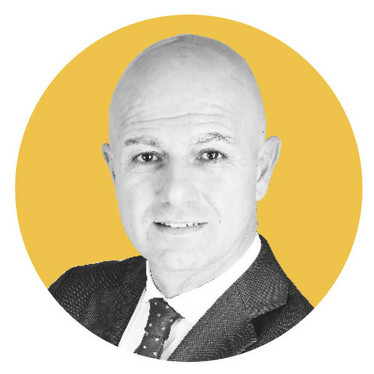 Gianluca Franguelli: Ultimately, the development of an ADC will always be far more complex and less predictable than that of a small-molecule new chemical entity (NCE) – and the industry needs to embrace this hard truth and invest in more fundamental research before embarking on expensive clinical programs. Many drug developers are pressured to rush forward to generate profits for shareholders, but this needs to be balanced by a good business case and good understanding of the ADC.
Most new ADCs under development focus on oncology, and I believe this will be the case for the foreseeable future; the targeting ability of ADCs makes them particularly compelling for cancer where you need to treat disease tissue without harming healthy tissue. Generally speaking, cancers for which curative treatment options are scarce or unavailable represent promising areas of investigation because the hurdles to market introduction are somewhat lower. I hope that currently ongoing phase III studies will be fruitful, so as to give the industry additional arguments in favor of ADC research to present to shareholders. If no new ADCs can be introduced in the next five or so years, investment may gradually fade.
Chris Martin: The full potential of ADCs has yet to be reached, but I really believe that the coming years will be exciting for everyone in the industry, as well as patients. There is still a lot of interest in ADCs, evidenced by the fact that AstraZeneca recently paid up to $6.9 billion in upfront and potential milestone payments for a fifty percent interest in a Daiichi Sankyo HER2-targeted ADC.
One of the big hurdles that has hindered progress is the prohibitively high costs of clinical trials, which limits the number of optimal combinations and sequences of ADC therapies that can be investigated, or delays entry into clinical practice. The problem has not gone unnoticed by regulators, who have been looking for solutions that balance the benefit and risk to patients. As legislation is put into place to help guide the industry, we should begin to see the barriers to progress rapidly begin to lift.
Courtney Morget: The future is positive. While oncology has been the epicenter of ADCs so far, we're seeing more happening in other therapeutic areas, such as immunology. The fact of the matter is that as long as there is an unmet medical need, ADCs can be beneficial. But we as an industry must remain adaptable. As more and more accelerated programs for ADCs emerge, it will become crucial to have robust plans for commercialization in place.
Thomas Rohrer: I agree with Courtney. The industry's attitude toward ADCs remains positive. During the 2018 ADC World Summit, held in San Diego, the FDA indicated there are 115 ADC programs under IND, and it is estimated three late stage programs will move to approval in 2019. I would say that these figures indicate the industry's positive position on the targeted therapeutic approach offered by ADCs!
However, there is still plenty of work to be done to maintain the optimism felt by the industry. Pharma needs to simplify its supply chains by manufacturing all intermediates (including large molecule, highly potent small molecules and linkers required for the development process) and the drug substance under one quality system, which will reduce the risk and timeline for completion of process development and subsequent clinical trials. Further to this, technical flexibility is required to support companies, many of which are in the early stages of clinical development.
Why are you personally so excited by the ADC space?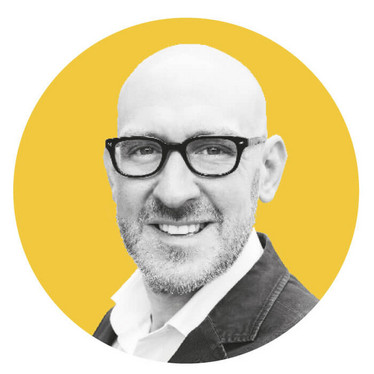 Ian Schwartz: What I think is so exciting about ADCs is the concept of using the homing-like ability of a monoclonal antibody to deliver therapeutic molecules directly to the site of interest, thereby lessening the risks of off-target toxicities. The idea that a single linker-payload strategy could be an effective therapy for all disease settings has been disproven, and this encourages companies to innovate. We are seeing companies expand their ADC pipelines and explore not only new targets, but also new linker-payload combinations, mechanisms of action, and conjugation strategies. Further, the ADC field is growing beyond the oncology therapeutic area, for example antibody-antibiotic conjugates, and it's exciting to see what's next on the horizon.
Franguelli: For me it is the scientific challenge. An exciting difference between a conventional chemotherapeutic and a bioconjugate is the level of interdisciplinarity required for the successful design of the therapeutic agent. To develop a classical NCE in the field of oncology, you must investigate its biological activity, mechanism of action, pharmacokinetics, metabolic pathways and a handful of other parameters to paint an essentially complete picture, which is complicated enough. The addition of an antibody and linker – as required with an ADC – bring further challenges. For example, to reach its target, a payload may require internalization and linker cleavage, which makes the margin of exposure (MoE) much more complex. In addition, you must understand not only the ADC's drug metabolism and pharmacokinetics (DMPK) profile, but also the payload. From both a synthetic and analytical stand-point, ADCs represent highly complex matrices. All of the above underpins the intriguing nature of ADCs and other bioconjugates as therapeutic agents and makes them exciting molecules to work with!
Martin: I am confident that ADCs can provide significant clinical benefit in patients with few therapeutic options. The ADC targeted approach provides the possibility that drug resistance can be reduced and that healthy organs or tissue can be spared during treatment. When I see an MRI scan with a complete response after two doses in a patient who has failed multiple other lines of therapy, I feel the excitement of having moved the frontier of cancer therapy one step further!
Morget: Like Gianluca, I find it exciting to tackle the challenges of ADCs! ADCs are at the intersection of small molecules and biologics. As there is also no "platform" for ADC manufacturing, we are constantly exploring new ADC designs and manufacturing technologies to meet those needs.
Rohrer: The ADC space represents one of the most interesting areas of exploration for my team when it comes to making significant improvements in patient care for unmet medical needs. Across the industry, we anticipate that some ADCs will have the potential to be curative. The promise of combination therapies, for example with immune-oncology drugs is very exciting as well. Secondary to improving the standard of patient care would be applying technology developed for unique payloads and engineered antibodies to reduce the toxicity associated with untargeted systemic administration.
What have been the greatest successes for ADCs over the course of the last five years?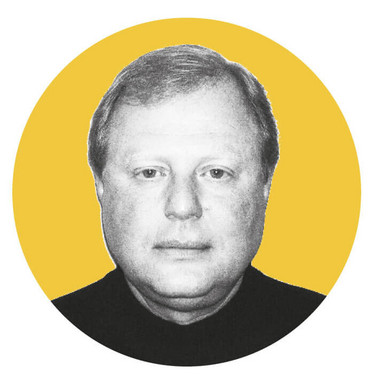 Rohrer: There have been some huge wins for ADCs. We've seen the approval of Pfizer's inotuzumab ozogmicin (a treatment for acute lymphoblastic leukemia) and Polatuzumab vedotin (large B-cell lymphoma), which received "breakthrough therapy designation" from the FDA, and the reintroduction of gentuzumab ozogamicin (a treatment for acute myeloid leukemia) to the US market. The industry continues to improve its understanding of the mechanisms of ADC toxicity and design of preclinical studies.
Schwartz: The commercial approvals and expanding marketing authorizations of Polivy™, Myotarg®, Besponsa™, Adcetris®, and Kadcyla® are certainly remarkably innovative molecules and success stories. New conjugation strategies to increase therapeutic windows, such as site specific conjugation and new linker-payload combinations/mechanisms of action, have caught the interest of the entire ADC community.
Franguelli: ADCs have also advanced in ways that allow them to address the needs of patients suffering from cancers for which there are very few alternative treatment options, for example glioblastoma. And we are learning a lot from failures too. Despite the preclinical prowess of PBD-type payloads and site-selective conjugation techniques, these have not translated to success in the clinic. While this caused setbacks for investors, however, the discoveries they yielded are crucial in the design of future ADCs.
I also believe we are seeing much needed progress in marketing authorizations. For example, Seattle Genetics' Adcetris was approved for additional indications, including the first-line treatment of Hodgkin Lymphoma (HL) in combination with conventional chemotherapy, proving that ADCs are not necessarily the second or third best treatment option.
Martin: Great drugs are built on the shoulders of good drugs, and the progression made in the quality of ADCs produced over the past five years is testament to this. And Gianluca raises an excellent point; the benefits to niche and often overlooked patient groups have been monumental. Looking at large B-cell lymphoma (DLBCL), loncastuximab tesirine (targeting CD19) and polatuzumab vedotin (targeting CD79b) are strong examples of how well these types of drugs can work. They are offering significant benefits to relapsed and refractory patients, and helping to shape the future of patient care.
ADCs are also improving therapy outcomes for patients with breast cancer, with Kadcyla helping Herceptin refractory patients. In addition, trastuzumab deruxtecan promises to extend the benefit to patients with low HER2 expression.
I hope we will see more soon – hopefully some from my own company! We currently have four PBD-based ADCs in clinical development, in six clinical trials, with two INDs expected to file in 2020 and a pipeline of PBD ADCs in research. Our lead ADC is ADCT 402, is in a pivotal Phase II clinical trial in relapsed or refractory diffuse large B-cell lymphoma and we plan to start a pivotal Phase II clinical trial for ADCT 301 in relapsed or refractory Hodgkin lymphoma later this year.
What are the biggest challenges with developing and bringing ADCs to market?
Franguelli: Many ADCs have failed to demonstrate therapeutic efficacy or safety. The single biggest challenge for the successful development of an ADC is the extreme difficulty in translating preclinical findings into predictions of clinical behavior. And the challenges are not confined to the design aspects of the development; ADC production combines the difficulties of generating a biotherapeutic agent and an extremely potent, small-molecule payload on large scales, with the additional challenge of chemically ligating one from the other in a reproducible fashion. Only a handful of highly skilled and extremely well-equipped manufacturers are able to successfully carry out this process.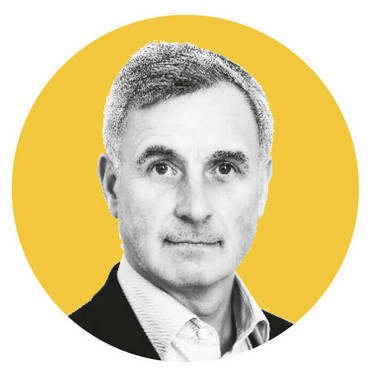 Martin: Developing an ADC is seven parts science, two parts art, and one part luck! Simply put: it's complicated. And the challenge is heightened because most ADCs target difficult diseases, like cancer. Every tumor type has different target expression levels, and the heterogeneity of expression also varies. On top of this, each target has different levels of healthy tissue expression in different organs. Getting it right requires discipline and an experienced team.
Morget: The design and engineering of the molecule is key to its function, and there are many components of an ADC that need to come together to achieve the desired effect, resulting in a difficult balancing act to ensure the optimum performance of these drugs in vivo. Selecting the right linkers, designing new payloads and ensuring that conjugation sites are fit-for-purpose are all complicated activities. Many ADCs have missed the mark over the years because of a low therapeutic index.
Schwartz: As Gianluca notes, the actual manufacture of ADCs is also complex. Manufacture requires a multifaceted supply chain as each primary component of an ADC is frequently manufactured at different, specialized manufacturing sites and each requires their own complex raw material supply chains, and release/stability programs. For example, the antibody portion of the ADC requires a different technical skill set, critical starting materials (including master cell bank), manufacturing equipment and release/stability strategy then the small molecule components. Additionally, the manufacture of the small molecule payload requires a high level of containment and safety risk mitigation due to its toxicity. The antibody, linker and payload (or linker-payload) then need to be reacted together and purified at the ADC bulk drug substance (BDS) manufacturing site and the BDS is then frequently shipped to a different site for drug product (DP) manufacture. In addition to payload manufacture, safety risks and cytotoxic waste disposal strategies also need to be considered and mitigated for both BDS and DP manufacture because of the presence of the free and linked payload. Further one should also consider the chemical compatibility of the product contact surfaces to solvents frequently used in an ADC manufacturing process.

These complex supply chains, frequent transcontinental shipping requirements, and the presence of potent small molecules (whether free or linked to the antibody) and solvents create the necessity for careful selection of manufacturing equipment and manufacturing sites, cleaning validation/waste disposal strategies, and storage/shipping logistics.
What new developments in the field do you think will help boost the number of ADCs available?
Franguelli: In my view, an area that represents one of the biggest hurdles for entry for any new player in the field is ADC analysis. However, providers of analytical equipment are increasingly focused on technologies that facilitate ADC analysis. One example of this is Waters' UNIFI, a software platform that merges liquid chromatography and high performance mass spectrometry data to allow for data acquisition, processing and reporting. The platform offers built-in ADC characterization capabilities.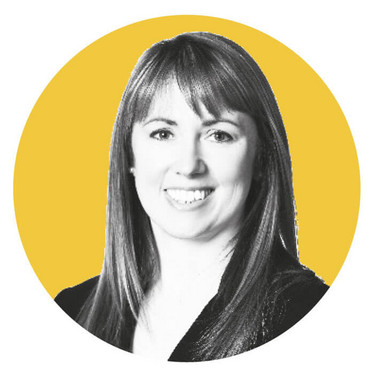 Morget: Given that the manufacture of ADCs is so complex, outsourcing is an important option for the industry. As drug developers dive deeper into ADC science and try out new approaches, CDMOs also need to keep pace and expand their technical depth in the field to alleviate concerns over technology handoff and assurance of supply. Some CDMOs are also making efforts to integrate the supply chain by allowing for consolidation of components (monoclonal antibody, linker toxin, conjugation and fill/finish) within key strategic partners to ease transfer requirements and accelerate time to market.
Martin: ADCs are at the early stages of becoming a mature technology. We are learning more all of the time, and I believe that the leading companies now understand which technologies to pair with certain targets and tumors, and how to develop them in the clinic. But there is no single magic bullet technology; rather there are a number of next generation technologies available; for example i) Synaffix conjugation technology – a platform that helps companies rapidly create competitive clinical-stage ADC programs for their development pipelines, ii) antibodies that only bind in the tumor microenvironment, iii) PBD ADCs to targets that have multiple mechanisms of action (like ADCT 301 targeting CD25 and ADCT 601 targeting AXL where immune suppressor cells, T-regs and M2 macrophages, respectively, express the target). There remains much to gain by maximizing the quantity of ADC delivered to a target site and, thereby the quantity of toxin delivered specifically to the tumor.
Rohrer: I believe that the development and design of pre-clinical trials, particularly as it pertains to off-target toxicity, will be essential to overcome many of the challenges we face with translating ADCs from the clinic to the bedside. The development of better pre-clinical models to aid in the understanding of absorption, distribution, metabolism and excretion (ADME) and DMPK of both the intact conjugate and its break down products will help technology developers further boost the number of ADCs making it to market.
My company is also doing a lot of work with site-selective conjugation vectors, which can help reduce off-target toxicity by manufacturing antibody targeting agents with a defined number and location of conjugation sites for the payload. This enables the production of homogenous ADCs with a higher therapeutic index and help move more ADCs along the path to success.
Schwartz: I would highlight single-use technologies as a key development for the ADC field. Single use product contact surfaces for the manufacture of the monoclonal antibody component of the ADC and the ADC BDS have many advantages. For example, looking at capital expenditures, costs are lower for a single-use facility compared with a stainless steel facility; utility requirements are lessened and the overall facility footprint is smaller, meaning it can be built faster with less overheads. You can also maximize the use of production suites by significantly reducing preparation, cleaning and changeover time. For many ADC manufacturing platforms, you could execute two multi-product batches per week in a single use suite as compared with one batch per week with a week of change over for a stainless steel suite. It's also important to point out that single-use product contact manufacturing equipment has often been designed to be chemically compatible with the solvents commonly used in ADC BDS manufacturing processes.
Courtney mentioned the value of outsourcing for ADC manufacture; the benefits mentioned above can be hugely important to contract manufacturers. Further, a single-use ADC manufacturing platform lessens the risks associated with multi-product facilities, while enabling flexibility to manufacture an array of different types of novel ADCs. Single-use manufacturing equipment is often supplied as a modular system, enabling a flexible manufacturing process flow. Further, should these novel ADCs show promise in a clinical trial, a single-use manufacturing platform can be rapidly and predictably scaled up or scaled out – while satisfying regulatory requirements for commercial approval and market demand.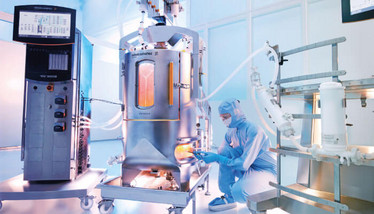 How can policy-makers, regulators and other industry stakeholders help support the success of the ADC sector?
Franguelli: Funding agencies must invest in therapeutically oriented, non-clinical research of ADCs and other bioconjugates to yield knowledge and patent-free technologies. Universities should also expand their teaching efforts in the area in order to provide the industry with more qualified entry-level personnel. More generally, institutions of higher education should define therapeutic bioconjugates as a major component of any oncology research and facilitate undergraduate and graduate students' entry into the field. To date, this has rarely been the case, but a change in this area will significantly contribute to the future success of ADCs.
Morget: With many ADCs, there is the opportunity for accelerated timelines. In these situations, programs benefit from more frequent interactions with the regulatory agencies. By engaging in a dialogue, we can ensure we are meeting the needs of the patients as well as the agencies, in a timely manner.
Rohrer: I agree with Courtney; meaningful conversations will always bring about positive results. If the industry is able to maintain or improve its engagement with regulatory agencies, we will see the continual enhancement of pre-clinical studies for off-target toxicity and therapeutic efficacy. This will allow for the development of better combinations of linkers and payloads early on in the therapeutic development process.
I would also perhaps like to see the FDA adopt a more liberal approach to the use of the breakthrough therapy designation. This could help with the upfront costs of developing ADCs.
Where do you see the industry going next?
Franguelli: The future trajectory of the industry is dependant on the outcome of all of the phase II studies that are currently underway. The financial pressure on the industry to generate profitable new products in the medium term will force them to focus on available technologies and invest in concepts already proven to take NCEs to market. Hopefully, industry efforts will be fruitful and encourage life science innovators, both large and small, to continue to pursue new approaches towards improved cancer treatments.
Martin: I expect there will be a substantial number of ADCs approved in hematological and solid tumors in the coming years. Combinations of these drugs with immune-oncology therapies, cellular therapies, receptor tyrosine kinases inhibitors and other small and large molecule therapeutics should broaden the applicability of these drugs and extend clinical benefit.
Rohrer: I think a significant number of new payloads and linkers will appear which diverge from the current technology platforms. As the field grows, we will see broader applications for bioconjugation technology with novel therapeutics being developed for cell therapies, vaccines, antibiotics and more.
Schwartz: I see the industry continuing to explore new targets, linker-payload combinations and conjugation strategies. I also look forward to seeing more applications of ADCs beyond the oncology therapeutic area. From a manufacturing point of view, I expect to see single-use manufacturing as the primary strategy for accelerating clinical development timelines, while allowing for manufacturing flexibility. Finally, I predict that we will continue to see expanding marketing authorizations of existing commercially approved ADCs, positive clinical data from novel molecules, and additional commercial approvals of novel molecules in the near future.

Receive content, products, events as well as relevant industry updates from The Medicine Maker and its sponsors.