Discovery & Development
Drug Discovery
No Longer Overlooked
Even if a disease is "rare," treatment options should not be equally thin on the ground
Maryam Mahdi | | Interview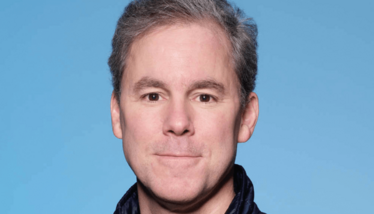 Rare diseases pose a significant challenge for pharma. By definition, these conditions are niche, affecting up to 5.9 percent of the global population (1). This has historically led some companies to shy away from them, neglecting the development of new treatments. But the tide is changing, with more companies paying greater attention to these conditions. Here, Will Lewis, Chair and Chief Executive Office at Insmed – a biotech focused on the development of therapeutics for serious and rare diseases – explains how the shift in attitude has affected the R&D landscape, as well as his expectations for the future.
How has orphan drug development changed?
In the past, business models weren't geared towards drug development for rare diseases. This was mainly due to the size of the patient population. But a great piece of legislation was passed in the 1980s – the Orphan Drug Act. Through it, orphan drug developers could gain extended exclusivity periods of 7 years for their products. Since then, similar laws have been passed around the world. And now, we have an ecosystem of companies and legislative groups working on addressing areas of unmet need. They have made a material impact on the sector – providing resources and bringing attention to the challenges patients face. I consider this a huge step forward.
Any examples?
One particular initiative that stands out to me is the FDA's Rare Pediatric Disease Priority Review Voucher Incentive Program. It was first introduced in 2012 and allows regulators to incentivize R&D for pediatric orphan diseases by offering drug developers a priority review status for a subsequent application for a different product. Their products can then be eligible for regulatory evaluation within six months rather than the typical 10-month period. In my view, it's a crucial incentive as it not only encourages the industry to invest more time into exploring the rare disease space, it pushes companies to examine how they affect the youngest in our communities. But generally, the industry is working hard to change the narrative when it comes to rare diseases and to get this right for patients.
How did Insmed get involved in rare disease space?
When I was first introduced to the company eight years ago, the team was focused on developing a treatment for nontuberculous mycobacterial (NTM) lung disease – a pulmonary disease caused by free-living saprophytic bacteria. It causes a range of symptoms in patients including chronic cough, shortness of breath, fatigue, fever, weight loss, and chest pain. In some cases, it can be fatal. Getting an accurate diagnosis, however, can be difficult, and with no approved drugs to treat the condition back then, concerns about its increasing prevalence were growing.
Though the company was optimistic about making a change in this space, at the time, it was said to have an enterprise value of zero. Put simply, the technology they were developing was thought to have no value. On a superficial level, this was alarming, but during my time in the industry, I had come to understand that many businesses are faced with a similar problem. Pursuing new technologies comes with a degree of risk that can oftentimes be off-putting to investors. But the fact that we're still here today shows that we were on to something all those years ago.
And now?
Over time, our pipeline has expanded to cover a variety of disease indications. We currently have several candidates in clinical trials. But we haven't forgotten about NTM. Our first treatment for the condition was approved by the FDA in 2018 and was recently approved for use in Europe. We've learned a great deal from this experience and have managed – in these difficult times – to redirect some of our energy into exploring the potential of one of our treatments to address the COVID-19 crisis.
We had developed an oral dipeptidyl peptidase 1 (DPP1) inhibitor, brensocatib, which was originally designed to treat bronchiectasis, a condition characterized by the widening of the bronchi and bronchioles in the lungs. The drug works by preventing a neutrophil-mediated inflammatory response. We found that it also may be beneficial in treating acute respiratory distress syndrome (ARDS) – a life-threatening respiratory condition experienced by many COVID-19 patients. We're now supporting an investigator-initiated study to better understand the potential impact on these patients.
What lessons have you learned as a result of the pandemic?
I recently became Chair of the board of a local biopharma group in New Jersey. We spend a lot of time thinking about how we will continue to move forward without losing the momentum that was built up last year. As an industry, we made so much progress and proved – throughout 2020 – how well we can collaborate, innovate, and address the needs of patients. Despite the difficulties, we've managed to find the silver linings and create more therapeutic options for patients. For us, this has meant that we now have three products either approved or moving through our clinical pipeline to treat the rare and serious conditions: NTM lung disease, non-cystic fibrosis bronchiectasis, and pulmonary arterial hypertension. Though COVID-19 has been in the spotlight, we must all now recommit ourselves to treating these rare diseases and making a real impact on patient lives.
The pandemic has also shown us all that we don't necessarily have to travel to get great results. We've had to rely on virtual technologies for inspections and process monitoring. Ultimately, this helps streamline our approach to quality management and ensure that patients receive the best that we, as an industry, have to offer. As we move into the new year, we can't revert to old practices. We can use the virtual technologies at our disposal to improve the clinical trial process – making it easier for patients to comply with trial requirements as the need to travel to and from trial centers or doctors' offices is eliminated. If we can continue to apply these digital tools in ways that enhance efficiency and improve the patient experience, we'll be better off for it in the coming years.
But the most important lesson learned as a result of the current situation is that communication is key. When we were unable to meet face to face, we found ways of working together seamlessly and we need to maintain this attitude. Despite the enormous toll that it is taken on people around the world – particularly those living with rare diseases – we have seen that our community can step up to help those who are in need. It's incredibly encouraging and promising, and this is something that I draw motivation from every day.
Receive content, products, events as well as relevant industry updates from The Medicine Maker and its sponsors.
S Nguengang Wakap et al., "Estimating cumulative point prevalence of rare diseases: analysis of the Orphanet database," European Journal of Human Genetics, 28, 165 (2019). DOI: 10.1038/s41431-019-0508-0