Discovery & Development
Advanced Medicine
Paralyzed Mice Walk Again
Mice with severed spinal cords walk again after gene therapy
James Strachan | | Quick Read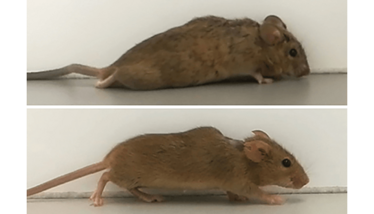 Paralyzed mice have walked again – a research first – following gene therapy treatment. A team from Ruhr University of Bochum, Germany, delivered an AAV expressing the designer cytokine, hIL-6 – previously used to stimulate nerve cell regeneration in the visual system – to the sensorimotor cortex of mice with complete cross-sectional injury. The mice were then able to produce hIL-6 themselves and deliver it to serotonergic brainstem neurons (1).
The result? "The previously paralyzed animals that received this treatment started walking after two to three weeks," said Dietmar Fischer, Chair of Cell Physiology at Ruhr and corresponding author, in a press release (2). "This came as a great surprise to us at the beginning, as it had never been shown to be possible before after full paraplegia."
Receive content, products, events as well as relevant industry updates from The Medicine Maker and its sponsors.
M Leibinger et al., Nat Comm, 12, 391 (2021). PMID: 33452250.
RUB (2021). Available at: https://bit.ly/2MKSoU0.