Discovery & Development
Translational Science
Postpartum Comprehension: Improving Treatment Options
With a limited number of disorder-specific medicines available, pharma must ask itself how it will contribute to the fight against women's mental health challenges.
Maryam Mahdi | | 5 min read | Future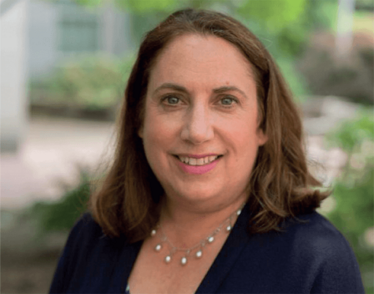 Postpartum depression affects families worldwide and is the most commonly occurring mental disorder experienced post-birth. It not only affects the individual but the child and society at large as many suffer in silence over long durations. Treatment isn't easy either. With just one FDA-approved treatment designed specifically to treat the unique symptoms of the condition, there is certainly room for therapeutic improvement.
We spoke to Samantha Meltzer-Brody, Distinguished Professor and Chair, UNC Center for Women's Mood Disorders at the University of North Carolina at Chapel Hill, about the current therapeutic landscape for postpartum depression, and how Sage Therapeutics' oral formulation, zuranolone, could help close the gap in an otherwise empty market.
Why is women's health so important to you?

It's always been a focal point in my career. My interest in women's health issues goes back decades. More recently, I have had the opportunity to be involved with the clinical trials for brexanolone – the first FDA approved drug to treat postpartum depression. It was given the green light for use in 2019, but now efforts are being made to add to the number of pharmaceutical options available. Along with Sage Therapeutics, I am part of the team assessing the efficacy of the first oral drug, zuranolone, to treat the condition.
Postpartum depression is a common condition, but do people truly understand it?

Postpartum depression affects one in eight people who give birth in the US It's one of the most common complications of birth. But the reason it affects these people can't be pinned down to one answer. There are multiple factors that could trigger its onset. Stress, a lack of support, and challenging relationships with partners are all thought to contribute to the onset of the condition. It impacts all races and ethnicities but is most common in those with an existing history of depression.
The number of people affected across the globe is staggering. There is clearly a way to go when it comes to addressing the problem fully.
What types of treatments are available to manage the symptoms?

The first line treatment recommended for mild to moderate symptoms has always been psychotherapy. There's a lot of evidence to support this approach. But for more severe cases, therapeutic intervention is relied on. Historically, selective serotonin reuptake inhibitors, SSRIs, have been used. However, none of these drugs were approved specifically for postpartum depression. Though some studies have shown their efficacy, it wasn't until the FDA approved brexanolone that a therapeutically pertinent medicine became available. But its use isn't without challenges…brexanolone is a neuroactive steroid that requires a 60-hour intravenous administration period. This obviously means that new parents have to make long, burdensome hospital visits to receive treatment.
This is also why zuranolone may become an important part of our medical toolkit. Like brexanolone it is a neurosteroid, but it can be administered orally. There's already evidence to show that it can help tackle the symptoms of perinatal depression so it's encouraging to know that a medicine that could add convenience to the lives of patients might be approved.
How else could zuranolone help improve patient lives?

Zuranolone is a fast-acting antidepressant. It's a positive allosteric modulator of the neurotransmitter GABA that can improve symptoms within days. Conventionally used SSRIs can take weeks to months to work. So, zuranolone could transform the way we approach the management of postpartum depression.
In a study that followed women who took the treatment in two-week intervals over 45 days, the drug's efficacy could truly be seen with trial participants experiencing marked improvement in their symptoms.
Were there any challenges in recruiting patients for the trial?

There's always complexity in trial recruitment. But trying to recruit people for a postpartum depression clinical trial in the midst of a global pandemic was certainly not easy. But given the widespread prevalence of postpartum depression, we were able to find patients with access to hospitals who also had the ability to have treatments covered by the trial.
It was great that the study was completed despite the challenges. And the findings are incredibly interesting! It's exciting to see that such progress was able to be achieved.
Beyond zuranolone, what considerations need to be made when developing the postpartum drugs of the future?

Whenever you're talking about women of reproductive age – and particularly looking at the perinatal period – you have to be extremely concerned about the fetus' exposure to whatever drug is being used. You also have to think about lactation in the postpartum period.
But before companies can think about trials, I think there needs to be a deeper commitment to women's health across the industry. Before the development of brexanolone, treating postpartum depression wasn't seen as a priority. The evidence? The fact that no tailored solutions had ever been developed prior to it.
But women's health – particularly women's mental health – is an area that desperately needs further attention. To highlight one problem among many: the rate of depression in women is twice that of men. And many of the mental health conditions that affect this demographic present differently than in their male counterparts.
It's important that we can help patients when they are feeling most vulnerable. If we can support them through the development of faster-acting and relevant medicines, we will be helping make a difference in the lives of many.
Receive content, products, events as well as relevant industry updates from The Medicine Maker and its sponsors.