Discovery & Development
Clinical Trials,
Quality & Compliance
Putting Real-World Data to Work
As the FDA looks to further integrate real-world data and evidence into clinical research and approval processes, only high-integrity data will do
Karen Ooms | | 4 min read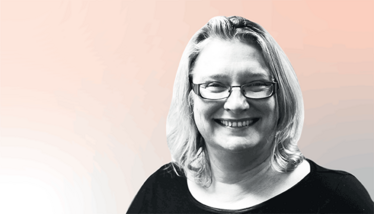 Companies and regulators are looking for ways to support approvals of new indications for drugs already approved under existing indications and to satisfy post-approval study requirements. To this end, real-world data (RWD) and evidence (RWE) are growing in importance. Helping to provide clear insights on the status, role, and requirements of non-interventional studies, these forms of information could help transform the way study design and the approval process work.
The FDA has already drafted guidance on integrating RWD and RWE into clinical research, product approvals, and post-approval monitoring of drugs with the aim of clarifying expectations of these forms of data in pharma operations. But, in my view, it's important to define these data types and have tangible examples of how they could benefit us as drug developers.
For the purposes of its newly drafted framework, FDA defines RWD, and RWE as follows:"Real-world data are data relating to patient health status and/or the delivery of health care routinely collected from a variety of sources. Real-world evidence is the clinical evidence about the usage and potential benefits or risks of a medical product derived from an analysis of RWD (1)."
With respect to clinical trials, the FDA notes explicitly that it is important to distinguish between the trial designs and studies that will be covered by the RWE program. Under the FDA's program, evidence from traditional clinical trials will not be considered RWE. However, hybrid or pragmatic trial designs and observational studies could generate RWE. The FDA's RWE program will cover clinical trials that generate RWE in some capacity (that is, sources other than traditional trials) and observational studies.
The guidance covers a variety of topics ranging from the role and requirements of non-interventional study designs to approvals of new indications for drugs already approved under existing indications. One of the key considerations regulators want to highlight is the quality and integrity of RWD it seeks to obtain from developers, manufacturers, and dispensers of pharmaceuticals.
The FDA also acknowledges that the increased use of electronic data systems in the healthcare setting has the potential to generate substantial amounts of RWD. According to a recent Deloitte survey on the pace of digitalization (2), biopharma companies have traditionally been slow to adopt digital technologies including AI, cloud, and the Internet of Things (IoT) in their operations. However, the analysts also found that certain digital technologies, such as the cloud (49 percent), AI (38 percent), data lakes (33 percent), and wearables (33 percent) are gaining traction in day-to-day operations.
The draft guidance outlines that RWD needs to be of sufficient quality and integrity to support regulatory decision-making and align with agency expectations for sponsor and investigator conduct. Regulators consider RWD to have integrity when it is both "relevant and reliable." To be relevant, the data should have sufficient detail to be analyzed using sound statistical techniques and interpreted using solid scientific judgment and methodologies. Relevant data in clinical trials can include patient characters, exposures, and outcomes.
In terms of reliability, data collection practices are crucial. We need to look at whether the processes in place during data collection and analysis are robust so that errors are minimized and data quality and integrity are sufficient. Requirements for source data verification need to be clearly specified. Depending on device/data sources, verification methods will vary. Some RWD sources (such as wearable devices and electronic clinical outcome assessment patient diaries) require careful consideration, whereas others (such as electronic health records and disease registries) are a little more straightforward and capable of capturing evidence directly from source documents.
Not all RWD is created equal and, by itself, the information is not sufficient to generate the evidence the FDA needs to support a given regulatory decision. RWD's relevance to quality and patient safety depends on where it comes from, how it is managed, and how well it is analyzed. As this guidance becomes institutionalized into pharma's compliance and risk strategies, it is becoming clear that regulators' ultimate goal is to effectively reduce the risk of bias in data source collection and analysis – and that should be the industry's goal as well.
Receive content, products, events as well as relevant industry updates from The Medicine Maker and its sponsors.
FDA, "Framework for FDA's Real-World Evidence Program" (2022). Available at: https://bit.ly/2EaBkzH.
A Kudumala et al., "Biopharma digital transformation: Gain an edge with leapfrog digital innovation" (2022). Available at: https://bit.ly/3eSS9Ev.