Discovery & Development
Drug Discovery,
Small Molecules
Retinal Regeneration
Endogena Therapeutics CEO Matthias Steger discusses fast track FDA approval for EA-2353, a new drug for the treatment of retinitis pigmentosa
| 3 min read | Interview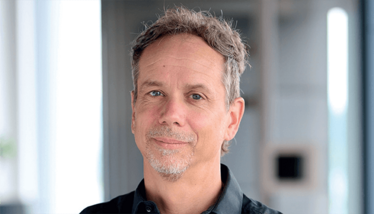 Matthias Steger is the co-founder and CEO of Endogena Therapeutics, a clinical-stage biotech company that discovers and develops first-in-class endogenous regenerative medicines to repair and regenerate tissues and organs.
After gaining an MSc in organic chemistry and biochemistry, a PhD in medicinal chemistry, and an MBA, Steger's career in pharma and biotech began with Roche, where he worked on the design and synthesis of active molecules for a variety of indications. From there he built a new platform for orphan GPCR drug discovery at Axovan before returning to Roche as its Global Head of Research and Technology Partnering.
In 2016, Steger followed his entrepreneurial instincts and established Endogena with the aim of changing the way degenerative conditions related to aging and genetic disorders are treated. The company is focused on selective regulation of endogenous adult stem- and progenitor cells for controlled tissue repair by small molecules, with advanced programs targeting degenerative diseases of the eye. In February 2023, the company was granted fast track designation from the FDA for EA-2353, a treatment of retinitis pigmentosa (RP). A serious and debilitating condition – and the leading cause of inherited blindness – RP is estimated to affect 1.5 million people worldwide. Here, we speak with Steger to learn more about how Endogena is trying to make progress against this disease of retinal degeneration.
How long did it take to gain FDA fast-track status?

Endogena has been working for the past six years to reach this milestone. This acknowledgment by the FDA of the potential of EA-2353 for RP is a significant milestone and gives some much-deserved recognition to our team.
How are clinical trials progressing?

Endogena has recently completed the dose-escalation stage of a company-sponsored phase I/IIa study at five clinical trial sites in the US, in collaboration with the lead investigator, Mark Pennesi, a Professor of Ophthalmology at the Casey Eye Institute in Oregon, and has progressed to enroll patients in the expansion cohort. The study will examine the safety, tolerability, and preliminary efficacy of EA-2353 administered by intravitreal injection in patients with RP. A total of 14 patients with RP caused by any pathologic genetic mutation are being recruited across up to 5 sites in the US; the first patient was dosed in July 2022, and 9 patients have been treated to date during the dose escalation phase.
There's been an explosion of interest in gene therapy when it comes to inherited ophthalmic disease. How can small molecules, like EA-2353, differentiate themselves from gene therapy offerings, like Spark Therapeutic's LUXTURNA, which solely acts on the RPE65 mutation?
Gene therapy is only available for a small group of patients with RP caused by a specific genetic mutation. However, RP has multiple genetic causes, which makes developing therapies targeting a single gene mutation challenging.
EA-2353 takes a novel, small molecule approach and selectively activates endogenous retinal stem and progenitor cells, which differentiate into photoreceptors and can potentially preserve or restore visual function.
What else is Endogena working on?

Beyond EA-2353, our pipeline includes a treatment for dry age-related macular degeneration, which is about to finalize IND enabling studies in the very near future, and earlier programs in idiopathic pulmonary fibrosis and hematopoietic recovery.
Receive content, products, events as well as relevant industry updates from The Medicine Maker and its sponsors.