Discovery & Development
Drug Discovery,
Business Practice,
Small Molecules
Staying on the Track to Eradication
If the World Health Organization aims to meet its goal of eradicating malaria by 2050, pharmaceutical companies will have to play a key role in the fight. In particular, changes will have to be made to diversify the offering of drugs available
Rosanne Rotondo | | Longer Read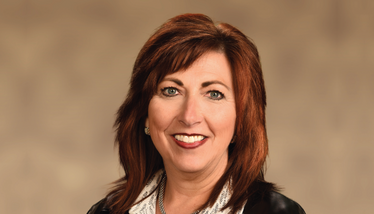 Despite remarkable progress, the global gains in combating malaria have leveled off in recent years. In 2019, we were all reminded of how far we still need to go. The disease claimed some 409 000 lives compared to 411 000 in 2018 and is still killing more people than COVID-19 in Africa, which bears 90 percent of the world's malaria caseload (1). Every two minutes, a child dies from this preventable and curable disease with two-thirds of these children aged under five (2). This is more than just a statistic – it represents a lost generation of scientists, engineers, teachers who could have contributed to a more prosperous future.
If the pharmaceutical industry is to play its part in bringing solutions to the problem, we must consider the current treatment landscape and ask ourselves what is needed to change the situation.
Beating the resistance
In May 2021, Novartis reached a milestone delivering one billion courses of antimalarial treatment since its launch in 1999. More than 90 percent of this ACT was supplied without profit to malaria-endemic countries around the globe.
Novartis and Medicines for Malaria Venture (MMV) developed the first dispersible ACT formulation for infants and young children with malaria, which was launched in 2009 and gained WHO pre-qualification as a medical breakthrough. Since launch, more than 430 million dispersible treatments for children have been distributed in malaria-endemic countries and are contributing to a significant reduction in malaria deaths.
We foresee a future where current treatments will fail to work. In response to this threat, the world needs a diversified pipeline of antimalarials with new mechanisms of action and with activity against resistant parasites.
ACTs are highly effective and well-tolerated short-course treatments for malaria – clearing the parasite in 95 percent of patients (3). However, there is still a need for better treatment options in specific, highly vulnerable groups, such as infants under 5 kilograms. Current treatments also require a number of doses to be delivered over a minimum three-day period, which can lead to compliance and adherence challenges in under-resourced settings.
There is also still a risk that resistance to treatment will develop. In South East Asia, cases of ACT resistance have already been seen and there are early signs in Africa too. These resistant strains can be treated with extended courses of ACTs, but the emergence of more widespread resistance is almost inevitable. As with previous treatments, we foresee a future where current treatments will fail to work. In response to this threat, the world needs a diversified pipeline of antimalarials with new mechanisms of action and with activity against resistant parasites.
Improving the arsenal
At Novartis, we are contributing to the fight with three new molecules in development, including two in phase II clinical trials. Our antimalarial drug candidates KAF156, KAE609 and INE963 were selected for their ability to treat malaria in different ways from current therapies. KAF156 (ganaplacide), for example, belongs to a novel class of antimalarials (imidazolopiperazines) that demonstrated activity against malarial parasites including Plasmodium falciparum and P. falciparum, and is effective against artemisinin-resistant parasites. It acts against both the blood and liver stages of the parasite's life cycle. We are developing KAF156 as a combination with another antimalarial compound called lumefantrine. We're working in collaboration with MMV, with support from the European and Developing Countries Clinical Trials Partnership (EDCTP) to push this through clinical development, and we hope to be able to enter late-stage clinical trials with this new combination within the next two years.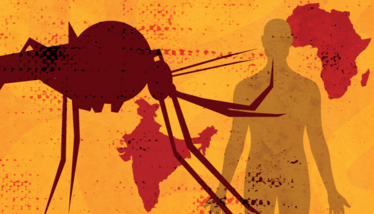 Another novel agent, KAE609 (cipargamin) has the potential to be used in severe malaria, as well as in acute episodes. A phase II study in severe malaria is starting this year. Our newest compound, INE963, also has an entirely new mechanism of action and is expected to be both fast and long lasting. Preclinical data indicate that this compound may have a high barrier to resistance. INE963 can also potentially be given as a simplified regimen compared to current treatments. INE963 started a phase I clinical study in May 2021. This compound, which was discovered through phenotypic screening received MMV's Project of the Year award in 2019.
We are hopeful that we will have a portfolio of novel antimalarial combinations ready to fight any ACT-resistant malaria strain that emerges in the next decade or two. However, we will not know, of course, until the phase III trials are completed, and the products are approved.
Access for all
Whether in Africa or Asia, malaria mostly affects people who live in remote or rural areas, where access to healthcare is often a challenge. In these regions, access to treatment is only one part of a holistic approach, which must include provision of the right infrastructure and a robust supply chain, as well as access to prevention tools, diagnostics and antimalarials. We've committed to the implementation of an equitable pricing strategy to further help expand access to pediatric antimalarials and implement healthcare system strengthening programs in four sub-Saharan countries, beginning in Nigeria and Kenya, which bear a high prevalence of malaria.
Malaria can be eliminated as a public health problem in less than 30 years.
We have also supplied ACTs at no profit through an agreement with the WHO from 2001-2011 and have voluntarily continued with this pricing policy after the agreement lapsed. Organizations like the Global Fund to Fight AIDS, Tuberculosis & Malaria and the US President's Malaria Initiative have provided hundreds of millions of dollars to support access to ACTs to patients who may not be able to afford it. But the issue of patient access to care remains a roadblock, particularly in Africa. One recent study found that in nine African countries, only one third of children under five diagnosed with malaria are getting the right treatment and care, though this figure is starting to trend upwards (4). For this reason, we are working with partners in Nigeria to strengthen access to diagnosis and treatment at patent and proprietary medicine vendor shops for children under the age of five; these are shops that sell medicines without a qualified pharmacist – and are often the first choice for the majority of Nigerians seeking care for a child under the age of five suffering from fever (5).
In Kenya, partnering with Save the Children, Novartis is working to provide affordable and effective healthcare to the most deprived children. This project aims to tackle the problem of under-five child mortality through treatment of malaria, pneumonia, diarrhea, and malnutrition.
In India, we are also running a malaria screening campaign in six districts in Odisha, a highly endemic state bearing almost a quarter of the country's malaria burden. When diagnosed with the disease, patients received a prescription and were advised to visit the nearest government health clinic for treatment and follow-up.
The WHO believes that with the right investment and development of new tools – including better antimalarials – malaria can be eliminated as a public health problem in less than 30 years. This would cost a fraction of the global COVID-19 response and would have immense benefits for patients. We want to be part of this elimination story by maintaining our commitment to defeating malaria.
Receive content, products, events as well as relevant industry updates from The Medicine Maker and its sponsors.
WHO, "World Malaria Report 2020," (2020). Available at: https://bit.ly/2U8Huf6.
UNICEF, "Childhood diseases, (2021). Available at: https://uni.cf/37rbdTo.
WHO, "Guidelines for Malaria: Treatment," (2021). Available at: https://bit.ly/3lKs1gp
WHO, "Malaria eradication: benefits, future scenarios & feasibility," (2021). Available at: https://bit.ly/37rlYVZ
AS Oyeyemi et al., "The potential role of patent and proprietary medicine vendors' associations in improving the quality of services in Nigeria's drug shops." BMC Health Serv Res 20, 567 (2020). DOI: 10.1186/s12913-020-05379-z