Discovery & Development
Analytical Science
Structure and Data: Connecting the Dots
How understanding the relationships between molecular structure and physicochemical data can streamline drug discovery and development
Jamie Stokes | | 3 min read | Opinion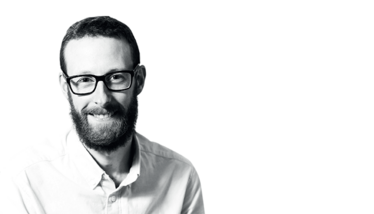 Over the last few decades, high drug attrition rates have conspired against pharmaceutical innovation. Development costs have ballooned to an estimated US$2.6 billion per approved chemical entity, while development timelines commonly span 11 to 16 years. Though there are many reasons for drug failures post-IND, deploying the right analytics can improve cost-efficiency, slash project times, and help companies enter clinical development with the best possible drug candidate. Therefore, understanding the analytical challenges that underpin R&D is essential to expediting projects to their next milestones.
One of the main challenges for efficient development is disentangling the intricate web of data collected. During the early stages of a typical drug discovery campaign, many molecules are synthesized and subsequently analyzed by a multitude of techniques to obtain disparate datasets. These commonly include data relating to potency (IC50, EC50), solubility (thermodynamic, LogP), permeability, and metabolic stability. At this early stage, don't expect any of your molecules to satisfy all your pass criteria – the goal should simply be to understand which molecules have the potential to be developed into lead compounds and which should not be progressed any further. The insights required to achieve this clarity depend on collecting and assessing the right data, which usually requires expert knowledge of the relationships between the datasets and how subtle changes in a molecule's structure can affect its properties.
A significant challenge is organizing and interpreting the data in the context of the program's objectives. Unfortunately, there is little simplification of the drug discovery and development pipeline when looking to turn your lead compound into a drug product. At this stage, instead of working to understand a molecule's potency and permeability in vitro and in biochemical assays, companies are often concerned with the in vivo interplay between the physical characteristics of a drug substance and its solubility and bioavailability, among other properties.
These attributes of a drug substance are dependent not only on its chemical structure – which is now locked down – but also on physical characteristics, such as solid form, particle size and size distribution, and amount of amorphous content and polymorphs. Importantly, these qualities are interconnected with attributes such as bioavailability and manufacturability. Any changes made to simplify the production process can influence the crystallinity of the drug product and adversely affect its bioavailability. Achieving optimal physical characteristics for your lead molecule is, again, an iterative process guided by data collection and analysis. As with drug discovery, obtaining the correct data and developing an enlightened big-picture understanding allows you to unpick the complex relationships between physical characteristics and physicochemical properties. It is this process that enables the transformation of an API into a successful drug product.
Throughout drug discovery and development campaigns, knowing what data to generate is an important first step. However, understanding how to use this data, along with its relationship to a molecule's structure and its physical characteristics, is the often-overlooked key to success. Many organizations are under-resourced and may struggle to generate, process, and interpret all the interconnected data required to successfully advance a complex medicinal chemistry project. However, by working through analytical challenges and developing strategies that use data to create a holistic picture, companies will find a better sense of clarity in the discovery and development workflow – often the ultimate driver of a project's success.
Receive content, products, events as well as relevant industry updates from The Medicine Maker and its sponsors.