Discovery & Development
Drug Discovery,
Business Practice,
Small Molecules
Sweeter Dreams
We need to open our eyes to the realities of sleep disorders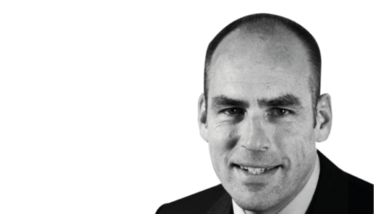 In the US alone, over 50 million people live with some form of sleep disorder (1). These conditions are more than just a case of a night or two of poor sleep, rather they are chronic illnesses that can often be linked to other neurological disorders, including Alzheimer's and migraine (2,3). With such a significant impact on patient lives, is pharma paying enough attention to the development of new drugs to address them? Jed Black, Senior Fellow, Neuroscience Clinical Development at Jazz Pharmaceuticals, discusses the impact of sleep disorders and the R&D advances that are helping inform the future treatment landscape.
What challenges do sleep disorders pose?
Sleep disorders can impact every facet of an individual's life – including the ability to work, build relationships, and, in some cases, complete routine tasks. These conditions, such as narcolepsy or sleep apnea, are more than inconvenient – they are frequently life-long and can profoundly affect the people living with them.
What positive milestones have been met in recent years?
One good example is the introduction of new treatment options for the symptoms of narcolepsy. This neurological condition is characterized by excessive daytime sleepiness and the inability to regulate sleep-wake cycles normally. Often coupled with these symptoms is a sudden, generally brief loss of muscle tone – cataplexy – that can range from sporadic partial attacks triggered by laughter to frequent complete collapse brought about by a variety of emotions. In 2005, Jazz acquired Orphan Medical and Xyrem (sodium oxybate). At the time, this was a breakthrough for patients as there were no other drug products approved by the U.S. Food and Drug Administration (FDA) to treat cataplexy associated with narcolepsy, and the patient need was great. After additional development, the Xyrem labeling was expanded to include excessive daytime sleepiness (EDS), an important milestone in the development program as both cataplexy and EDS are two of the primary symptoms of narcolepsy.
In 2019, Sunosi (solriamfetol), a dual-acting dopamine and norepinephrine reuptake inhibitor, was also approved by the FDA to improve wakefulness in adults living with EDS associated with obstructive sleep apnea or narcolepsy.
And is that enough for patients?
Narcolepsy is also associated with an increased prevalence of certain comorbid conditions, including hypertension and cardiovascular disease.
As part of our overall commitment to finding innovative treatment options focused on improving the lives of patients, we developed Xywav (calcium, magnesium, potassium, and sodium oxybates). Xywav contains 92 percent less sodium per nightly dose than sodium oxybate, which may help patients on oxybate therapy better align with daily sodium intake recommendations, including those by the American Heart Association.
Many patients affected by serious sleep disorders still need options, which is why we have focused our resources on identifying and developing these therapies.

How are you broadening your focus?
With the planned acquisition of GW Pharmaceuticals, we will have seven critical therapies across two growing, global therapeutic areas, and a robust pipeline that spans pre-clinical to Phase 3 trials, across multiple diseases and with the potential to help many patients. GW's novel cannabinoid platform would expand and diversify Jazz's growing neuroscience pipeline. The collective Jazz and GW teams would bring complementary expertise to a pro-forma pipeline of 19 clinical development programs across neuroscience and oncology.
On February 16, 2021, we announced the completion of the rolling submission for the supplemental New Drug Application (sNDA) to the U.S. FDA seeking marketing approval for Xywav for the treatment of adult patients with idiopathic hypersomnia. If approved, Xywav will be the first and only approved treatment in the U.S. for adults with idiopathic hypersomnia, a debilitating illness characterized by chronic and disabling EDS that can significantly affect social, school and occupational functioning.
How important is collaboration in resolving these issues?
When it comes to solving some of the greatest challenges and truly transforming the patient experience to improve outcomes, no one organization can do it alone. We are expanding our research, partnerships, and pipeline to find solutions for movement disorders and other rare neurological diseases. We also work closely with contract research organizations to establish and execute patient-focused protocols throughout clinical trials.
As we look to the future of Jazz, we have broadened our focus within neuroscience. We are using everything we have learned as a leader in sleep medicine—building on our understanding of the brain—to address the needs of conditions adjacent to sleep disorders. We're listening to patients, their care teams, and other experts, while deepening our relationships with neurologists and movement disorder specialists, so we can more comprehensively support people who need us.
Receive content, products, events as well as relevant industry updates from The Medicine Maker and its sponsors.
American Sleep Association, "Sleep and Sleep Disorder Statistics" (2021). Available at https://bit.ly/3uysl4a
A Brzecka et al. "Sleep Disorders Associated With Alzheimer's Disease: A Perspective," Frontiers in neuroscience 12, 330 (2018). https://bit.ly/3sp7ped
C Tiseo et al. "Migraine and sleep disorders: a systematic review," J Headache Pain 21, 126 (2020). https://doi.org/10.1186/s10194-020-01192-5