Discovery & Development
Advanced Medicine
The Cell + Gene Curator: 2021 Retrospective
Looking back on 12 months of top stories from cell and gene therapy's avant garde
Angus Stewart | | Quick Read
The Cell + Gene Curator collates the week's discoveries, process innovation, and business updates. Want it all in your inbox? Go here: texerenewsletters.com/cellandgene
Subscribed already? Good. Not quite sold? Keep reading.
Below, we round up a selection of some of the most striking and significant news we've curated over the past year – from collaborations between giants to great leaps forward in research and innovation.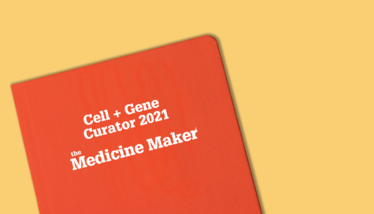 January
A step closer to CAR 2.0. In the quest to fine-tune CAR T cell therapy, researchers from the Dana-Farber Cancer Institute created a switchable CAR T cell that can be turned on or off with lenalidomide. A tag was added to the CAR T cells, which marks them out for degradation when the FDA-approved cancer drug is administered. The team also built an ON-switch CAR that only attacks tumor cells after lenalidomide treatment. "The long-term goal is to have multiple different drugs that control different on and off switches," so that scientists can develop "ever-more complex cellular therapies," said Ben Ebert, senior author of the study.
Bluebird bio announced that it would split into two independent publicly traded companies by the year's end – one focused on genetic diseases and the other on cancer. As an update, the company made good on its promise in 2021 and completed the split. LINK
February
MSCs for spinal cord injury. Researchers from Yale and Sapporo Medical University in Japan found significant improvements in motor function in patients with sustained, non-penetrating spinal cord injuries after an MSC infusion. For more than half of the patients, substantial improvements in key functions – such as the ability to walk or use their hands – were observed within weeks of stem cell injection, the researchers report. This was a preliminary, unblinded trial, but the first hints of results like those seen in stroke patients is encouraging.
The FDA approved Bristol-Myers Squibb's anti-CD-19 CAR T, Breyanzi (liso-cel), a treatment for adult patients with certain types of large B-cell lymphoma LINK
March
Can Medicaid afford gene therapy? Researchers from Oregon Health & Science University set out to discover the short-term budget impact of a potential gene therapy for sickle cell disease among Medicaid programs with the highest prevalence of the disease. For a gene therapy priced at $1.85 million, they estimated a mean one-year budget impact of $29.96 million per state Medicaid program, or $1.91 per member per month increase in spending, in the 10 states of interest. This will "likely present affordability challenges to several Medicaid plans," said the researchers, though a five-year annuity payment reduced the short-term budget impact.
The UK's National Institute for Health and Care Excellence recommended Zolgensma, Novartis' £1.79m gene therapy for spinal muscular atrophy in babies LINK
April
Good KarMMa: the FDA approved its fourth CAR T cell therapy. Abecma from Bristol Myers Squibb and bluebird bio was cleared for use in adult patients with relapsed or refractory multiple myeloma, becoming the first anti-BCMA CAR T on the market. The approval was based on phase II data from the KarMMa trial, which revealed an overall response rate of 72 percent and a stringent complete response rate of 28 percent. The lentiviral vector used to engineer the CAR T cells was developed by bluebird and the therapy is manufactured by BMS.
Researchers from Anhui Medical University, China, reviewed recent developments in CAR-macrophage-based treatments for solid tumors, citing "great potential" despite issues around cell proliferation and migration LINK
May
"People at the conference thought I'd lost my mind." Researchers partially cured a patient's blindness with an AAV-vector encoding algae genes. The international team engineered a light-sensitive protein called ChrimsonR, which is found in unicellular algae, and then inserted it into modified viruses that were injected into a patient's eyes. With the treated eye, and while also using engineered goggles, the patient was able to locate, count, and touch different objects. "This is the first reported case of partial functional recovery in a neurodegenerative disease after optogenetic therapy," the authors said. But the research was initially treated with skepticism. "People at the conference thought that I lost my mind to propose to put genes from algae [in] humans," said Botond Roska, corresponding author on the paper in an interview with Salon. "Indeed, one participant told me that he hopes that I do not think seriously that this approach will be ever used in humans."
The International Society for Stem Cell Research released updated guidelines for stem cell research and its translation to medicine LINK
June
Global problem; global solution. Unproven stem cell therapy is a global problem that requires a global solution, according to three experts. The researchers called for a WHO Expert Advisory Committee on Regenerative Medicine to tackle the issue at the international level and provide guidance. "The WHO committee can harmonize national regulations; promote regulatory approaches responsive to unmet patient needs; and formulate an education campaign against misinformation," wrote the Lawrence Goldstein Science Policy Fellows for the International Society for Stem Cell Research.
A deep learning system designed by Japanese researchers accurately identified individual skin stem cells grown under artificial conditions and tracked their motion, opening a possible means to improve the speed and efficiency of growing skin grafts LINK
July
CRISPR in space. Researchers studying how cells repair damaged DNA in low gravity used CRISPR to introduce double-strand breaks. The astronauts on the International Space Station who performed the experiments were the first to successfully edit a genome in space. Ok, this isn't technically a cell or gene therapy story, but should be of particular interest to CRISPR researchers out there. Think CRISPR research is hard? Try doing it in microgravity with smaller samples and premixed, frozen reagents!
Promising preliminary results rolled in from Aurion Biotech's IOTA trial, in which cells from two donors were used to treat 50 patients with corneal endothelial disease [LINK]. Aurion went on to win "Best in Show" at the 2021 Eyecelerator conference in New Orleans. CEO Greg Kunst said, "This award is an acknowledgement of the transformational potential of our therapy to restore vision to millions of patients suffering from corneal endothelial blindness."
August
In vivo liver editing with prime. Researchers from the University of Zurich developed an in vivo prime editing (CRISPR-based genome editing technology) approach for the liver. They reached up to 58 percent editing rates in mice and were able to correct the disease-causing mutation of the phenylalanine hydroxylase (Pah)enu2 allele in phenylketonuria mice with an average efficiency of 8 percent (and up to 17.3 percent), which reduced blood phenylalanine levels.
From Central Europe to the People's Republic: in a fundraising round led by Lilly Asia Venture, Richard Wang's startup Neukio Biotherapeutics secured US$40m angel financing for allogeneic iPSC-CAR-NK development LINK
October
Lacks family sues Thermo Fisher Scientific for profits from cells taken in 1951. An African American family announced they were taking Thermo Fisher Scientific to court over their use of immortal cells taken from Henrietta Lacks at Johns Hopkins Hospital, shortly before she died of cervical cancer. The HeLa line cloned from her cells has been commercialized by various companies and has played a major role in modern medicine. The family's attorney, Ben Crump, said, "It is outrageous that this company would think that they have intellectual rights property to their grandmother's cells. Why is it they have intellectual rights to her cells and can benefit billions of dollars when her family, her flesh and blood, her Black children, get nothing?"
A team from the Technical University of Denmark enhanced CD8 T cell therapy by carrying out a systemic delivery of tumor-associated antigens in mice LINK
November
Picky Picky. A team of MIT and Harvard researchers designed an RNA-based control switch that could work to selectively trigger production of therapeutic proteins able to help treat cancer and other conditions. The tech detects particular mRNA sequences in cells then triggers production from a transgene. It selectivity eliminates the danger of off-target effects arising from the expression from incorrect cells, and so offers exciting new "control-circuitry" to the field of RNA therapeutics.
Australia's Carina Biotech contracted Singapore's CellVec to manufacture clinical-grade lentivirus. The move marked the opening move in Carina's new LGR5 CAR T manufacture process LINK
December
Dr Melton and Mr Shelton: A Tale of Perseverance and Good Fortune. In mid-October, Vertex Pharmaceuticals announced positive phase I/II clinical trial data for their first patient dosed with VX-880, the company's stem cell therapy for type I diabetes. The treatment, Vertex reported, was well tolerated, improved glucose control, and saw a 91 percent decrease in the patient's need for insulin treatment.
Now, the story has continued not through the medium of press releases, but via a profile of this "first man" published in the New York Times. His name is Brian Shelton. And, poets take note, the man behind the medicine is one Doug Melton.
Melton began work on stem cell treatments for type I diabetes at Harvard after his son was diagnosed with the disease in 1991, but he had to dive into privately funded research after George W Bush outlawed spending of federal money on research using human embryos. The treatment Doug Shelton received is the result of that work.

Russia's Belgorod State National Research University launches lab for modeling and gene therapy of human diseases, as part of project to create Genetic Technology Research Institute by 2025 LINK
Receive content, products, events as well as relevant industry updates from The Medicine Maker and its sponsors.