Discovery & Development
Clinical Trials
Save One Person and You Heal the World
An inside view on the French pharma company and Swiss NPO working on a treatment for a debilitating rare disease
Angus Stewart | | 8 min read | Interview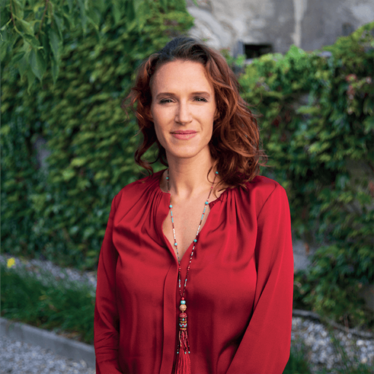 Rare diseases pose a conundrum for the pharma industry precisely because pharma is an industry. In "industry" proper, huge mechanized production lines roll out vast arrays of identical products matched to the thousands, millions, and perhaps even billions of consumers who want (or, in pharma's case, need) them. At its best, this is an excellent model to produce an abundance of extremely cheap medicines for the masses.
But in rare diseases, there are no masses. Patient populations are thin and scattered. Given a sufficient investment of time, money, and expertise a treatment – or even a cure – could be developed. But from a utilitarian perspective one might argue: "Couldn't those resources produce a better outcome for many more people, if focused on something a little more… common?"
The French pharmaceutical company Laboratoires Pierre Fabre has an answer to this question built into its mission statement: "Every time we take care of one person, we make the world better," which intersects with EspeRare's mission to "leave no rare disease patient behind." In the interview that follows, we speak with Caroline Miklaszewski (Project Director, Pierre Fabre) and Caroline Kant (CEO, EspeRare) about a collaboration between their organizations. By combining EspeRare's expertise and contacts in rare childhood diseases with Pierre Fabre's capacity in drug development and dermatology, the partnership targets X-linked hypohidrotic ectodermal dysplasia (XLHED) – a debilitating rare disease.
Through the conversation, a key finding emerges: patients are ends in themselves. For medicine makers like Miklaszewskiand Kant, low numbers cannot and should not diminish their importance as patients.
What are the main challenges of developing drugs for rare diseases?

Developing a new treatment is expensive. It takes a lot of time and requires tight coordination between long term research, development activities, and expertise. Despite significant progress in scientific research and technologies, there is still a high critical medical need in the more than 7,000 rare diseases that have been characterized to date.
Within this field, therapeutic development often suffers from the heterogeneity and complexity of the diseases, as well as the limited number of patients, fragmentation of medical expertise, lack of pathophysiological understanding, and challenges and delays regarding diagnosis. The scarcity of data on the natural histories of diseases and a lack of validated clinical endpoints also hamper smooth clinical development. In debilitating diseases with no available therapeutic option, such as XLHED, it is often unethical to run placebo-controlled clinical studies. In those cases, it is essential to rely on robust natural history studies as a comparator arm to determine efficacy.
Patient recruitment is another major challenge within our clinical studies. In this context, patient organizations play an essential role in successfully developing drugs for rare diseases. Today, these organizations are highly knowledgeable. They have turned out to be our key partners when it comes to addressing the challenges of drug development – in particular, enhancing natural history data, helping define relevant clinical endpoints, and supporting clinical study awareness.
Tell us about XLHED. What are the main challenges that patients experience?

XLHED is a rare disease that affects approximately 1 in 25,000 live male births every year. This represents approximately 15 male children in France, 200 in Europe, and 500 worldwide. It is a severe and chronically disabling disease that affects the structure of the ectoderm, the most exterior part of the three primary germ layers formed during early embryonic life, from which the skin and its appendages are derived. XLHED is caused by mutations in EDA, a gene that encodes an important developmental signaling protein named Ectodysplasine A1 (EDA1). The absence of functional EDA1 in the ectoderm results in abnormal development of the skin, sweat glands, sebaceous glands, hair, oral cavity, and respiratory mucosal glands.
Currently, there are no therapeutic options for XLHED. Only the symptoms of the disease can be alleviated.
This results, from birth, in serious clinical manifestations that alter the quality of life of patients and their families: hyperthermia due to the baby's inability to sweat, craniofacial abnormalities (very limited dentition), defective salivation that can create feeding difficulties, dry eyes, ear infections, dry skin and eczema, growth retardation, and recurrent respiratory infections. These clinical manifestations have many consequences on the quality of life of children and their parents: difficulties in schooling, limited social activities, stigmatization, and so on.
Currently, there are no therapeutic options for XLHED. Only the symptoms of the disease can be alleviated. The teeth can be replaced by dentures or implants when possible. The hair can be replaced by hair prostheses. Heat intolerance can be relieved by cooling vests, hydration or the use of foggers. Dry skin can be treated with emollients, and bronchial infections can be treated with antibiotics. But as it stands, that is all.
What treatment are you investigating for this particular indication?

ER-004 is a synthetic protein designed to replace the function of endogenous EDA1 by activating its signaling pathway at the point in pregnancy most suited to enable the development of structures derived from the embryonic ectoderm, and thus attenuate the XLHED phenotype. It is a recombinant, soluble, and humanized form of EDA1 that is given as a single course treatment and delivered through intra-amniotic injections during the 2nd and 3rd trimesters of pregnancy. It is also a pioneering in-utero therapy – if approved, ER-004 will become the first therapy to address a genetic condition before birth. Other treatments are in development, but right now ER-004 is in the lead.
EDA was discovered in 1996 by an international team of researchers. By the early 2000s, ER-004 (historically named EDI200 and APO200) had been developed. Researchers administered this protein to mice and dogs with XLHED, and noted promising results. Since then, a series of studies in XLHED-affected adults and XLHED newborns have indicated that the treatment should be safe.
Though ER-004 had demonstrated in vitro its ability to replace the function of endogenous EDA1, it unfortunately failed its clinical development as a postnatal treatment in a phase II study of 10 newborns run from 2013 to 2015.
If approved, ER-004 will become the first therapy to address a genetic condition before birth. Other treatments are in development, but right now ER-004 is in the lead.
Holm Schneider, a German pediatrician from the University of Erlangen-Nuremberg then studied the hypothesis that prenatal treatment with ER-004 by intra-amniotic injections during pregnancy could significantly improve its effectiveness. The prenatal treatment of 3 children in 2016 provided proof of this concept. It has therefore been demonstrated that the administration of this protein at the specific time of embryogenic development of the ectoderm was necessary to restore the ability to sweat in affected boys. By the end of 2020, Pierre Fabre and EspeRare had joined forces and combined their complementary expertise to give a chance to ER-004 to become the first prenatal treatment to correct the most debilitating symptoms of XLHED.
How do you prepare and work with parents to help them understand the treatment process?

This is, of course, a highly vulnerable population that we are dealing with, and we recognize that it takes a lot of trust to go through such a treatment. In line with our patient-centered model, right from the start we established a dialogue with the patient associations such as the National Foundation For Ectodermal Dysplasias in the US and the Ectodermal Dysplasias International Network to understand – among women of child-bearing age, in particular – how the community felt about (and potentially feared) receiving this kind of treatment during pregnancy.
The clinical study protocol is very strict indeed. We are leading our clinical trial in specialized centers that have all the necessary expertise to follow-up with the mother during her pregnancy – and her delivery, if she decides to deliver on site. The baby also benefits from close follow-ups with specialists, such as obstetricians, nurses, dermatologists, ophthalmologists, and radiologists.
We aim to inform families on the trial and the injection procedure well ahead of time. Working with the patient associations, we have developed recruitment materials that explain the procedure and their associated risks. We have a dedicated website, edelifeclinicaltrial.com that explains the study and links back to patient associations and the study coordinators. We are also currently working on other tactics with experts such as geneticists and obstetricians to engage more directly and meaningfully with interested families; ultimately, we want to be able to directly address their questions.
All of these communication activities are strictly monitored and have been approved by local ethics committees. They are thought out and developed with the patient associations, which is why they are such important partners.
How should drug development for rare diseases evolve over the years to come?

Drug development in rare diseases is definitely challenging. Fortunately, the regulatory environment has progressed over the past two decades. Regulators now have a better understanding of the specificities of drug development for rare diseases, as well as the constraints. For that reason, they have put in place a range of incentives to support and encourage pharmaceutical companies, including orphan drug and breakthrough therapy designations. Those schemes let the industry benefit from closer interactions with authorities to discuss protocols, align on development plans, adjust and accelerate development activities, and provide complementary data once the product is approved and commercialized.
Despite these upsides, the real difficulties lie in the disproportionate level of energy and commitment that is needed to run a clinical study on a rare disease. However, these are challenges we must overcome. As Pierre Fabre's corporate purpose states, "Every time we take care of one person, we make the world better."
Receive content, products, events as well as relevant industry updates from The Medicine Maker and its sponsors.