Discovery & Development
Vaccines,
COVID-19,
Clinical Trials
Pfizer and BioNTech claim their two-dose COVID-19 mRNA vaccine (BNT162b2) is more than 90 percent effective in interim results from a phase III study with more than 43,000 participants. No serious safety concerns have been reported over the vaccination. Since the original announcement made on November 9, media reports have since emerged claiming that efficacy is around 94 percent for adults over the age of 65.
On November 16, Moderna also announced that its own mRNA-based COVID-19 vaccine, mRNA-1273, was looking promising – with an interim analysis of the phase III study showing vaccine efficacy of 94.5 percent. Moderna also added that it expects the vaccine to remain stable at 2° to 8°C for around 30 days.
The news has been greeted positively by most, but there is a clear need to review the data in more detail.
What the scientists say:
Speaking to CNN about the Pfizer/BionTech vaccine, Anthony Fauci, Director of NIAID, said: "It is really a big deal. Now, obviously, we need to go over the details of the data – but this is a highly reputable company that has extensive experience in the development of countermeasures, including vaccines. And the data and safety monitoring board […] has come up and told us that we now have a vaccine that is more than 90 percent effective. So the process now is to go over [the data] in great detail; there are still some questions about the durability of the effect – about how effective it is in elderly versus younger people. But the bottom line is, as a vaccine, it's more than 90 percent effective, which is extraordinary..."
Robin Shattock, lead for Imperial's COVID-19 vaccine: "Assuming it's supported by the data then this not only represents a potential breakthrough for Pfizer/BioNTech, but also for vaccines in general. It also demonstrates the speed and utility of RNA vaccines technology."
Jonathan Stoye, Group Leader at the Retrovirus-Host Interactions Laboratory, The Francis Crick Institute: "One can foresee at least two drawbacks to the Pfizer vaccine, even assuming it works as well as we currently think. First, it requires two injections for full effectiveness, spaced 3 to 4 weeks apart. Second, it needs to be stored at -80 degrees before use. Both properties will severely complicate administering the vaccine to many recipients, particularly in countries which are warm and have less developed cold chains."
Upon the announcement from Moderna, Stoye added, "Again, enormously encouraging. This news reinforces the idea that mRNA encoding the coronavirus Spike protein can provide a safe and effective vaccine for SARS-CoV-2."
Charlie Weller, Head of Vaccines at Wellcome: "The results from phase III of Moderna's Covid-19 vaccine trial are highly encouraging, however as with other results, we must remember they are interim and we are yet to see the full data. Urgent questions remain to be answered, including how long these vaccines will be effective for and whether these vaccines work across different populations, in all age groups, ethnicities, and those with prior health conditions. Only upon trial completion will we be able to assess the full efficacy and safety of any vaccine candidate."
What the politicians say:
Joe Biden on the Pfizer/BionTech vaccine: "This news follows a previously announced timeline by industry officials that forecast vaccine approval by late November. Even if that is achieved, and some Americans are vaccinated later this year, it will be many more months before there is widespread vaccination in this country."
Donald Trump on the Pfizer/BionTech vaccine: "STOCK MARKET UP BIG, VACCINE COMING SOON. REPORT 90% EFFECTIVE. SUCH GREAT NEWS!"
Story updated: November 18; originally published November 13
Read the full article now
Log in or register to read this article in full and gain access to The Medicine Maker's entire content archive. It's FREE!
Login
Or register now - it's free!
You will benefit from:
Unlimited access to ALL articles
News, interviews & opinions from leading industry experts
Receive print (and PDF) copies of The Medicine Maker magazine
About the Author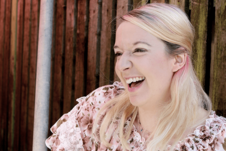 Stephanie Sutton