Discovery & Development
Drug Discovery
The World Versus Leishmaniasis
How global collaborations are inching us toward a victory over a neglected parasitic disease
Fabiana Alves | | 7 min read | Career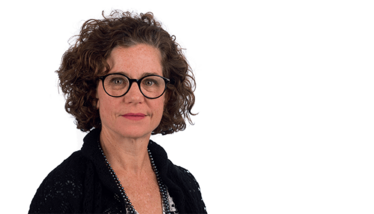 Perhaps you became more aware of leishmaniasis after tuning into the recent podcast collaboration between The Medicine Maker and the Drugs for Neglected Diseases initiative (DNDi)? Leishmaniasis is one of the world's most neglected diseases and deserves more attention from pharmaceutical companies. Transmitted by the bite of the sandfly, it is the second biggest parasitic killer in the world after malaria. There is much work to be done in terms of understanding the disease and its host-parasite relationship, developing better diagnostics and drugs, and fostering elimination and control efforts.
Leishmaniasis presents in three different forms:
Visceral leishmaniasis (VL, also called kala-azar) causes fever, weight loss, enlargement of the spleen and liver, and is fatal if not treated. As per WHO estimates, over 600 million people are at risk worldwide and there are between 50,000 to 90,000 new cases estimated each year.
Cutaneous leishmaniasis (CL) causes lesions on the skin that range from single ulcers to disseminated forms of the disease, and may lead to severe scars. It is estimated that up to one million people per year are affected with this form of leishmaniasis.
Mucocutaneous leishmaniasis (ML) leads to the destruction of mucous membranes of the nose, mouth, and throat. Both CL and ML can leave life-long scars and cause disfigurement, leading to social stigma and mental health disabilities, especially for young girls.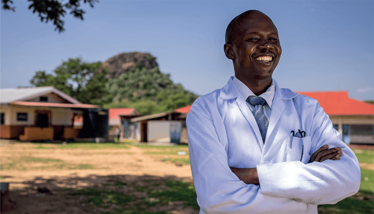 Mostly present in Latin America, Asia, and Africa, leishmaniasis is a disease associated with poverty, hitting the most vulnerable the hardest. It also behaves differently on each continent, as the epidemiology of the disease depends on the parasite and sandfly species, the human host, and the environment where transmission occurs. There are, in fact, over 20 species of leishmania parasites and 90 species of the sandfly that transmits it. The ramifications? Existing drugs that work in one region may not work in another or may require adapted treatment regimens. And that renders research and development for new drugs particularly challenging because studies need to be conducted in each endemic region and then tailored to the specificities of the disease.
Most current treatments rely on a series of painful injections that require hospitalization and can also cause severe side effects.
In South Asia, treatment was improved for patients with VL with the adoption of a single dose infusion of liposomal amphotericin B as the standard treatment. Preparation and administration does still require well-trained personnel and cold chain for transportation and storage, but the treatment, overall, has been a success and a key element in the leishmaniasis elimination program in India, Bangladesh, and Nepal.
In Eastern Africa, the first line treatment for VL is a combination of the antimonial sodium stibogluconate and paromomycin (SSG+PM). Recently, DNDi and its partners completed a study showing that a new combination of miltefosine and paromomycin (MF+PM) has the same efficacy but a better safety profile – and it is now expected to be adopted as an alternative therapy for the region in the coming year (read on for more details).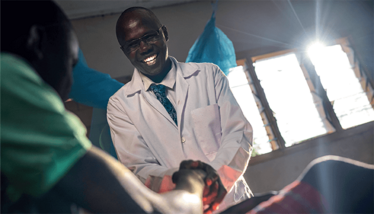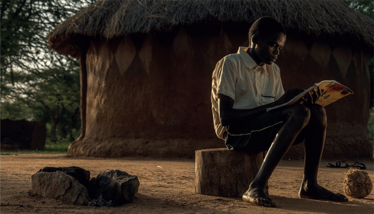 In Latin America, the Pan American Health Organization (PAHO) recently released new guidelines that recommend multiple dose liposomal amphotericin B for patients with VL. Currently, most patients are still treated with antimonials, which have been used for many decades but require intramuscular or intravenous administration for up to 30 days. In addition to being difficult for the patient, antimonial treatment is a burden for health systems; it requires not only long hospital stays but also close follow-up to monitor the severe and potentially life-threatening side effects, which include damage to the heart, liver, and pancreas. This change of guidelines is therefore good news, but is yet to be implemented by Brazil – the country with the highest VL burden in the region.
At DNDi, we work to improve treatments with existing drugs (for example, by shortening duration or reducing toxicity), while researching new drugs that are safe, effective, easy to use (such as all-oral treatments), and able to be delivered closer to the communities who need them. Our R&D model is based on collaboration and partnerships with different actors, such as governments, public health institutes, universities, and the pharma industry, who all have a role to play in researching new treatments, translating evidence into treatment guidelines, and reducing barriers to treatment access.
The challenges posed by leishmaniasis make collaboration essential – and that's why events, such as the WorldLeish conferences (the most recent of which I just attended), are so important.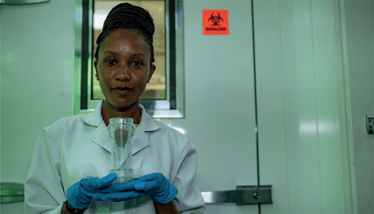 WorldLeish is arguably the world's most important conference on leishmaniasis, bringing together hundreds of researchers, clinicians, and stakeholders from around the world to share the latest research findings, facilitate discussion between investigators, identify new ideas, and inform public health authorities about these advances.
The first ever WorldLeish conference took place in Istanbul in 1997 and it has run every four years, with the most recent – and seventh – iteration being held in Cartagena on the Caribbean coast of Colombia. There, we shared the fantastic results from our previously mentioned phase III clinical trial for patients with VL in Africa. In more detail, the study demonstrated that a combination of miltefosine plus paromomycin had the same efficacy as standard of care SSG+PM treatment, and a better safety profile, as it does not contain the SSG-related life-threatening toxicity. It also removes one daily painful injection, and reduces hospitalization by 18 percent. In addition, the new combination was also found to significantly reduce the incidence of post kala-azar dermal leishmaniasis (PKDL) – a skin rash developed by some patients who have previously been successfully treated for VL. This was a very positive result because PKDL patients are a known source of infection, and therefore reducing PKDL incidence will help reduce transmission in the affected communities. Indeed, you cannot eliminate VL if PKDL exists; patients with PKDL act as a reservoir for the parasite that will then continue to infect others.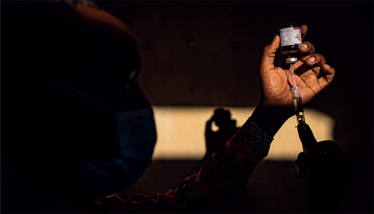 In my view, we are now at a turning point in the history of research and development of leishmaniasis treatments. During the conference, DNDi and partners presented on the latest advances of the pipeline of new chemical entities – from different classes of compounds and with different mechanisms of action. One compound being developed in collaboration with Novartis is progressing to phase II studies in VL patients, four compounds are progressing to phase I studies, one compound is at advanced preclinical development stage, and one further series is undergoing lead optimization. These compounds are expected to respond to the needs of leishmaniasis patients as defined in the WHO Neglected Tropical Diseases Road Map 2021-2030, by delivering a novel generation of patient-friendly oral, safe, efficacious treatments for leishmaniasis that can be integrated into a test and treat approach at the health centers in endemic areas, rather than requiring the patient to travel long distances to go to the hospital. All this is very encouraging; until now, it seemed like true innovation had stalled for decades.
All of this would not be possible without our broad range of partners, from research institutes in leishmaniasis endemic countries, ministries of health, national leishmaniasis control programs, academic institutions, NGOs, and our partners from the pharmaceutical industry. Promoting collaboration and strong partnerships is how we will contribute to achieve the goals of controlling and eliminating leishmaniasis globally.
Receive content, products, events as well as relevant industry updates from The Medicine Maker and its sponsors.