Discovery & Development
Drug Discovery,
Business Practice
What a Difference a Year Makes
We revisit our conversation with AstraZeneca's George Kirk and ask what difference a medicine designed to treat a rare condition has made a year since its first approval
Maryam Mahdi | | Interview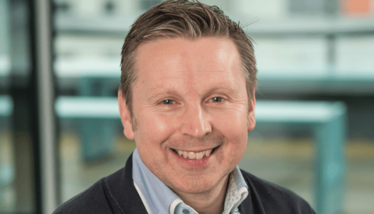 Last August, we had the opportunity to speak with George Kirk, Global Product Leader at AstraZeneca, who discussed the harrowing experiences that patients – particularly young children – living with neurofibromatosis 1 (NF1) with plexiform neurofibromas (PNs) may face. From severe pain to disfigurement, the wide-ranging challenges caused a significant burden for patients and families living with the condition.
AstraZeneca's Koselugo, he explained, was expected to make a huge difference in their lives. The drug did, however, face some setbacks in its early days. Despite the initial challenges, Koselugo was finally approved for use by the US FDA in 2020 and has now been approved in other markets. But what impact has it had on the NF1 community? We ask Kirk, who led the development, to give us his view.
Since our conversation, what progress has been made with Koselugo?
It has been just over a year since our first approval of Koselugo in the US for the treatment of children with neurofibromatosis type-1 (NF1) and symptomatic, inoperable plexiform neurofibromas (PN). We have made significant progress in ensuring patients have access to the drug. Despite the challenge of launching Koselugo during a global pandemic, we have reached over1,000 patients in the US with this new treatment, which gives them hope for reducing the size of inoperable tumors, reducing pain, and improving quality of life.
In addition, since the start of 2021, we have received approvals in six markets around the world: the EU (including EEA), United Arab Emirates, Brazil, South Korea, Israel, and Singapore.
Do you have plans to expand access further?
Yes! We have further submissions planned, particularly in Japan and China. We have ongoing clinical trials in the Japanese and Chinese NF1-PN patient populations to support these regulatory submissions.
What's next for Koselugo?
Throughout this time, we have continued our development in NF1-PN and are working closely with our colleagues at the National Cancer Institute (NCI) to monitor patients who are still receiving Koselugo in the SPRINT pivotal trial. In addition, we are starting two new clinical trials – one in adult patients who have NF1-PN and another using a new, alternative formulation appropriate for pediatric patients.
Our vision for the future is to be able to detect PN growth early and prevent these tumors from reaching a size where they become debilitating and cause significant morbidities.
What have the advances made so far meant for patients?
Until now, the only options available were medication to control secondary conditions and, where safe and feasible, to have tumors surgically removed. It is exciting to have Koselugo available for so many patients and to see the difference it can make to their lives and the lives of their families. I have been fortunate enough to meet some of the amazing children who suffer from this disease and they have been an inspiration to me and the Koselugo team at AstraZeneca!
I am proud to have been part of the team that worked collaboratively with our colleagues at the Cancer Therapy Evaluation Program (CTEP) and the National Institute of Health (NIH) to deliver the regulatory approvals we have received thus far in this pediatric patient population. The NF1 community is strong and I am privileged to work with them. I hope we can continue to develop further treatments. The Koselugo approval is only the start of the future treatments for patients who suffer from NF1…
Receive content, products, events as well as relevant industry updates from The Medicine Maker and its sponsors.