Manufacture
Advanced Medicine
A Patient Story In The UK
Libmeldy gene therapy is used for the first time in the UK outside of a clinical trial
Stephanie Sutton | | 2 min read | Opinion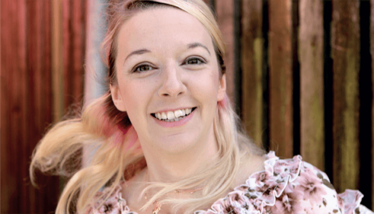 Given that this website is designed for professionals working in development and manufacture, we often focus on the inner workings of the industry – from drug discovery methods to business partnerships and approvals. But sometimes it's important to feature the patients – just a quick reminder (if ever one was needed) of why you do what you do. In the UK, a patient story being widely reported in the media emphasizes just how ground-breaking gene therapies can be.
Cell and gene therapies have been slow to come to the UK market and have been heavily scrutinized by the UK's drug spending watchdog, NICE. Take Orchard Therapeutics' Libmeldy as an example. The gene therapy was approved by the EMA in 2020 to treat the fatal genetic disorder metachromatic leukodystrophy (MLD). In the UK, the drug was then rejected for use by the country's drug cost watchdog because it was priced at £2.8 million (around $3 million). After negotiations, the UK finally agreed to use the therapy in its healthcare system in February 2022 – and the first child received treatment in the summer.
The child (Teddi Shaw) was 19 months old at the time and now, six months on, is reportedly healthy, happy, and showing no signs of the disease. However, the story is bittersweet. The child's older sister, Nala, was also diagnosed with MLD, but was not eligible for treatment because she had already developed symptoms of the disease. Her parents are now forced to watch as her condition deteriorates. Life expectancy for MLD is 5–8 years.
MLD results in the build up of sulfatides in the brain and other parts of the body, with patients eventually losing the ability to walk, talk, and interact.
We don't yet know the full long-term effects of Libmeldy, but children who received the therapy in a clinical trial are reportedly doing well, including a boy, Joe Elson, who received the therapy in 2014. In a similar case to Teddi, Joe was diagnosed alongside his older sister – when she began showing symptoms.
Gene therapies certainly save lives, but there is work to be done. With respect to MLD, children need to be diagnosed much earlier. And although the benefits of such a therapy absolutely justify the high price tag, it doesn't change the fact that healthcare systems across the world are cash-starved. The industry must find a way to bring down costs to prevent any further delays in patients receiving treatment.
Receive content, products, events as well as relevant industry updates from The Medicine Maker and its sponsors.