Manufacture
Formulation,
Ingredients,
Small Molecules,
Drug Delivery,
Contract Development Services
A Nice Cup of RDT
Rapid-dissolve tablet technologies offer immense benefits, but the pharma industry has yet to fully realize their potential
Aditya Kumar | | Opinion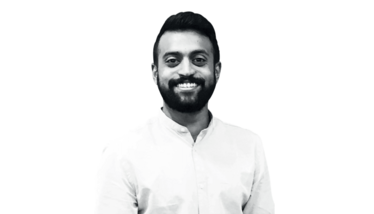 Since orally disintegrating tablets (ODTs) first received regulatory approval in the mid-1990s, they have gained increasing attention as a preferred alternative to conventional forms of dosage. What sets them apart? Enhanced bioavailability, faster onset, and greater patient compliance and convenience. Most notably, ODTs are often developed to address dysphagia. This condition is most prevalent among pediatric and geriatric patients, who can find it difficult to swallow hard pills.
These are just some of the reasons the ODT market is predicted to exhibit a compound annual growth rate of 10 percent from 2019 to 2025(1). In 2018, the market was valued at around US$2 billion.
There are interesting distinctions in the various regulatory definitions of ODTs. The US FDA states that an ODT "disintegrates rapidly usually within a matter of seconds when placed upon the tongue(2)," whereas the European Pharmacopoeia uses the term "orodispersible tablet" for tablets that disperse within three minutes in the mouth before swallowing. It is in the rapid-dissolve space (dispersion that takes place in mere seconds) that much of the current development focus lies.
In my view, a compelling application of RDTs is as a replacement for certain injectable medications. In particular, patients are keen for non-injectable versions of epinephrine and insulin. Developing an oral formulation of insulin has become something of a holy grail for drug developers, but what about epinephrine?
From a formulation perspective, the sublingual route is actually a promising alternative to injectable administration. This is mainly because the high vascularity of the sublingual mucosa, combined with the relatively low molecular weight of epinephrine, facilitates rapid absorption directly into venous circulation through the sublingual veins as documented in the literature. Additionally, epinephrine is extensively metabolized after oral administration by the catechol-O-methyltransferase and by monoamine oxidase. When absorbed sublingually, epinephrine bypasses the inactivation in the GI tract and hepatic first-pass metabolism to reach systemic circulation while still remaining pharmacologically active.
Lyophilized RDTs are particularly appealing because the technique creates an amorphous, porous structure that can dissolve rapidly. This improves absorption and increases bioavailability.
The anaphylaxis market is relatively saturated with epinephrine auto-injectors. However, due to the widespread availability of existing treatments, it is highly competitive. Approximately 5 percent of the United States population will experience an anaphylactic condition – that's around 16 million people (3). There's certainly a market for an RDT formulation of epinephrine, although there are many scientific challenges to overcome to make it a reality. The same is true of insulin. The challenge is high, but there are ongoing clinical trials in the area and the rewards will be huge for any company that succeeds.
Across many different therapeutic areas, there is usually strong patient preference for oral administration routes over intravenous ones. One study for rheumatoid arthritis showed that 79 percent of patients would prefer a twice-daily oral tablet over an injection or IV infusion, provided the tablets met efficacy and safety expectations (4). Further studies have also evidenced a preference for ODTs over conventional tablets in the administration of olanzapine (61 versus 27 percent) (5).
Challenges that once presented a barrier for ODT formulations, such as palatability and taste, have also been addressed in recent years with the introduction of technologies such as alternate sweetener and binder/diluent systems and more robust taste assessments. For example, we were involved in the formulation of a sublingual tablet named Vomex. This tablet contains dimenhydrinate, an antihistamine used to manage nausea and vomiting. Consumers reported adverse experiences with the product on the market, citing unpleasant taste and texture as well as numbing of the mouth. We developed a series of formulations with different profiles; our aim was to reduce numbing and the number of particles upon dissolving, which created a gritty texture. We used our "Flavor Profile Method" (which involves the identification and measurement of several sensory attributes: sweet, sour, bitter, chalky, stinging, and numbing) to improve mouthfeel and palatability without changing the pharmacological profile. There is no doubt room for improvement in many marketed ODTs thanks to new advances in science. In my view, however, we should also be more seriously considering the use of innovative RDTs as new formulations in more challenging areas of drug development, such as insulin and epinephrine.
Receive content, products, events as well as relevant industry updates from The Medicine Maker and its sponsors.